Jain Siddha Bahubali, Entwined with Forest Vines
Not on view
The oldest Jain image in the Metropolitan Museum's collection also happens to be the earliest known representation of the subject in Jain art, that of Bahubali, a prince who attained the stature of a perfected being (siddha). Although never admitted to the pantheon of twenty-four tirthankaras, he nonetheless attained jina-like status. The legend of Bahubali tells of a prince who renounces violence after coming close to slaying his brother Bharata in a battle of succession and then renounces pride and its expression—violence to other living creatures. Embracing ahimsa (nonviolence), he meditates in the "body-abandonment" posture in a forest, where he is entwined by vines and hosts birds that nest in his hair until he attains moksha.

This diminutive icon is part of a tradition that inspired the largest rock-cut icon in the Indian subcontinent, the Bahubali at Shravana Belgola, in Karnataka, a sixty-foot-high image sculpted from living rock in the tenth century. This icon has been ritually lustrated in the mahamastakabhisheka festival since that date on a twelve-year cycle, most recently celebrated in 2006.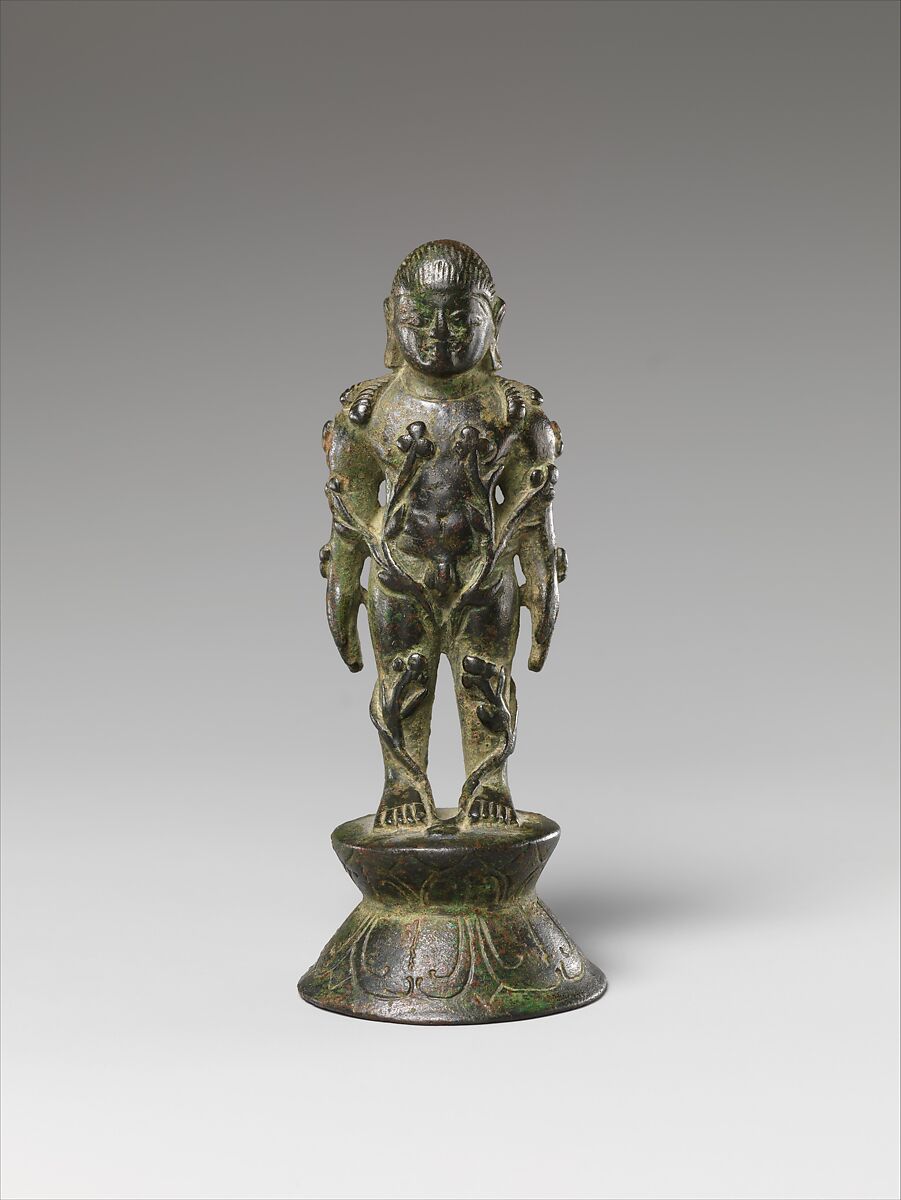 This artwork is meant to be viewed from right to left. Scroll left to view more.