Friedrich III (1463–1525), the Wise, Elector of Saxony
Lucas Cranach the Elder and Workshop German

Not on view
These posthumous portraits of the Saxon electors Friedrich III, the Wise, and Johann I, the Constant belong to a series of sixty such portrait pairs, ordered by Johann I's son and successor, Johann Friedrich I, the Magnanimous, when he became elector in 1532. He intended the portraits of his father and uncle to serve as instruments of propaganda. The accompanying laudatory poems emphasize the passage of Saxon electoral preeminence from Friedrich to Johann, thereby implying the legitimacy of Johann Friedrich's own electorate.
Completed in 1533, the extensive series demonstrates the speed and efficiency of which the Cranach workshop was capable.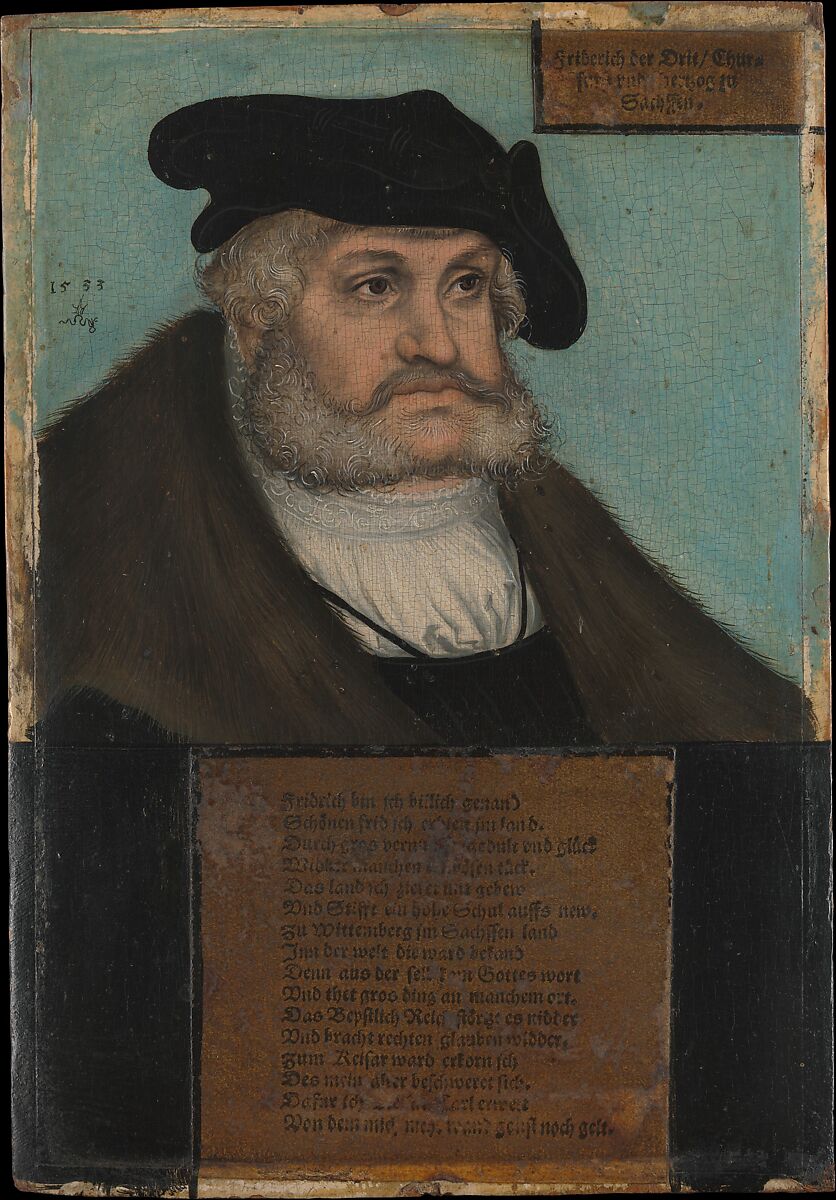 This artwork is meant to be viewed from right to left. Scroll left to view more.