Dish with Floral Designs
On view at The Met Fifth Avenue in Gallery 462
This dish is part of a group of polychrome ceramics which were produced in Kirman, Iran. The fortunes of this city in southeastern Iran rose under Shah 'Abbas I (r.1587–1629) when a number of major monuments were commissioned. To decorate the new buildings and cater to the needs of new patrons, many artisans, including skilled potters, moved to Kirman.
During the seventeenth century a new style of Kirman ceramics arose based on Chinese motifs. The dish size and shape, however, were distinctly Iranian. The large size of the dish, while not unusual for Kirman wares, calls attention to the purpose for which it was made. These dishes would have been used for serving foodstuffs such as pilau from which diners would scoop portions with long-handled spoons — quite unlike Chinese food, which was eaten from small bowls. Over the course of the seventeenth century, as banquets and official receptions grew increasingly formal and extravagant, multiple dishes of this sort would have been necessary.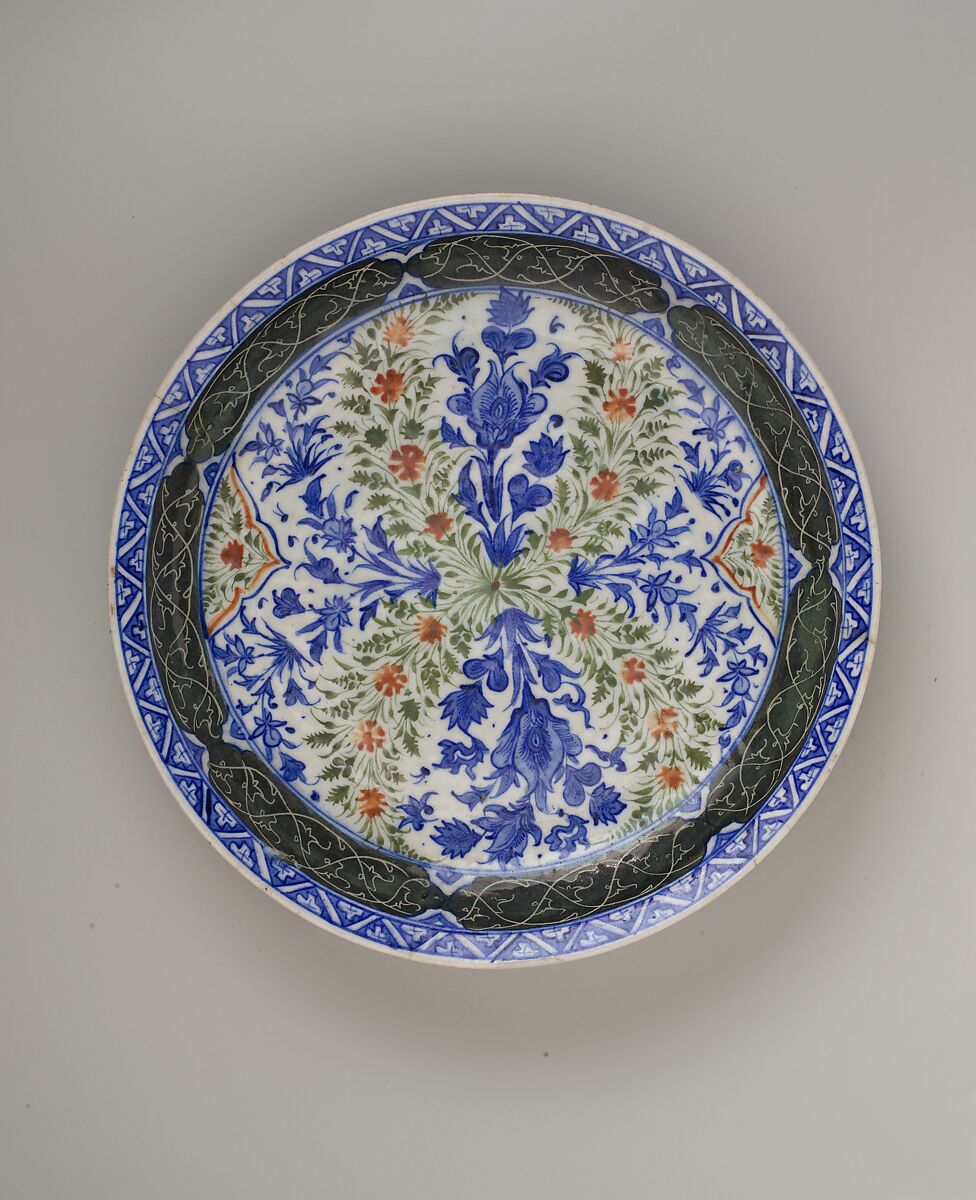 This artwork is meant to be viewed from right to left. Scroll left to view more.