The Four Accomplishments
Kano Motonobu 狩野元信 Japanese

Not on view
Within a landscape of towering pines, distant peaks, and roaring waterfalls are four scenes of human activity, each alluding to one of the four pursuits deemed appropriate for Chinese gentlemen: music, the board game Go, calligraphy, and painting.

Motonobu, second-generation head of the Kano School of painting, laid the groundwork for the school's centuries of dominance over mainstream Japanese painting. One of his many achievements was the adaptation of small-scale paintings (like fans and albums) associated with specific Chinese masters to large-scale painting formats such as folding screens and panels. Here, Motonobu employs brush techniques associated with the Southern Song Chinese court painter Xia Gui (active ca. 1195–1225). ).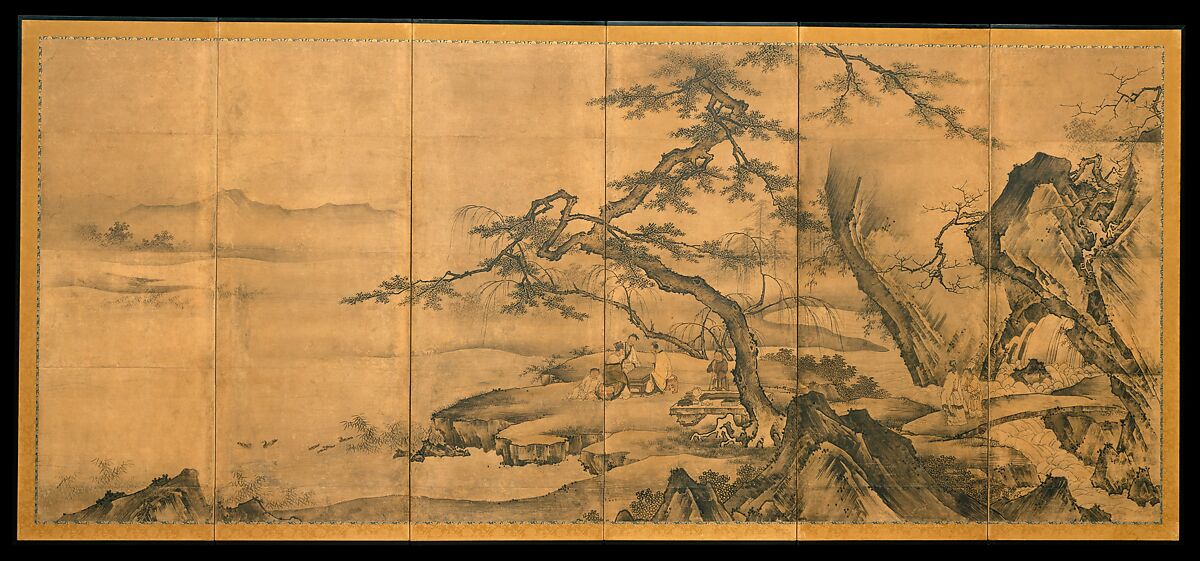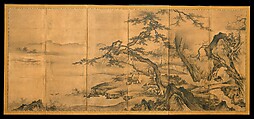 This artwork is meant to be viewed from right to left. Scroll left to view more.