Tale of a Strange Marriage (Konkai Zoshi)
Ukita Ikkei Japanese

Not on view
Satirical paintings with animals standing in for humans have a long history in Japanese art. A special genre of such paintings involves foxes, which are believed to transform themselves into humans on moonlit nights.


This somewhat eerie depiction of a fox wedding under an autumn moon expresses the artist's biting criticism of the Tokugawa shogunate and its attempt to shore up its waning authority by marrying an imperial princess to the shogun. The artist, Ukita Ikkei, was an important member of opposition political circles and a major figure in the revival of yamato-e, a distinctively Japanese style of courtly painting. As such, he was familiar with yamato-e masterpieces preserved in Kyoto, skillfully interpreting this traditional Japanese idiom. Each of the five scenes is taken directly from a venerated Kamakura-period scroll, The Miracles of the Kasuga Shrine (1309). Replacing the elegantly posed courtiers of the original with demonic-seeming foxes, Ikkei suffuses the scenes with a lurid unnaturalness heightened by the richly painted colors, creating a vision of pure sacrilege.


Ikkei was arrested in a roundup of anti-Tokugawa forces in 1858. He died shortly after being released from prison one year later, leaving this stunning work unfinished.
#8854. Tale of a Strange Marriage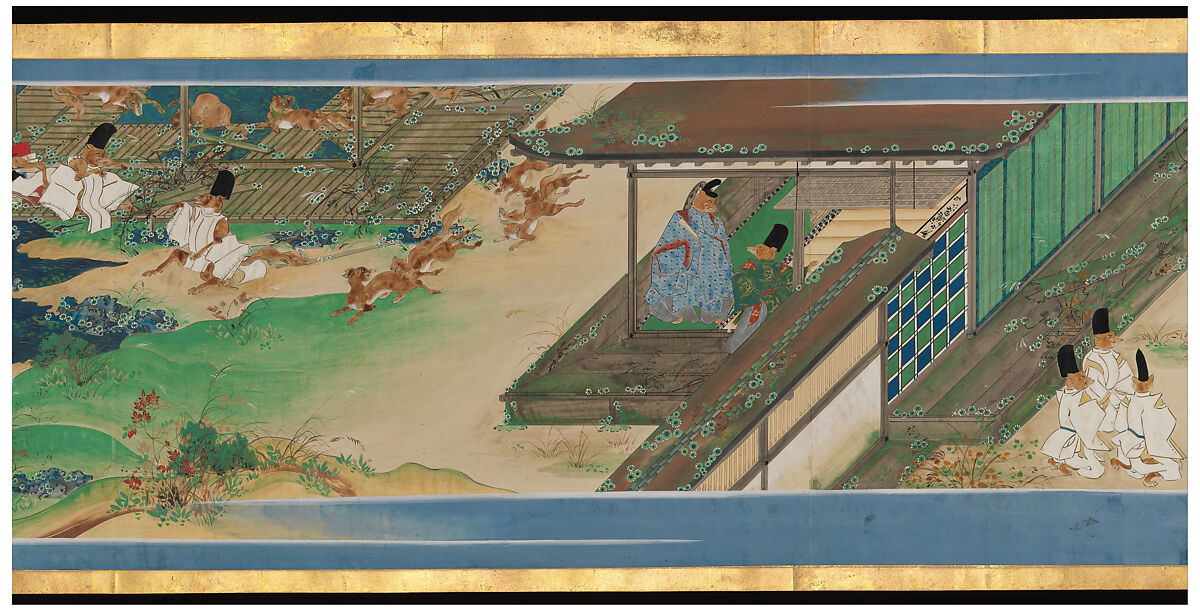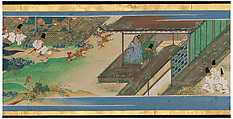 This artwork is meant to be viewed from right to left. Scroll left to view more.