Portrait of a Zen Master
On view at The Met Fifth Avenue in Gallery 228
The intense presence of a Zen master is achieved here by a focus on realism in the face, while the body, with its heavy robes flowing over the chair, is more conventionalized. Sculpted portraits were frequently venerated in the living quarters of Zen temples. There, they provided a physical reminder of the deceased founder, who, in an unbroken chain of transmission from master to disciple, represented the crucial link between his disciples and the lineage that descended from the historical Buddha. This notion of teaching "from heart to heart" without the aid of sutras is central to Zen and made such portraits more important than icons of Buddhist deities.
#8860. Portrait of a Zen Master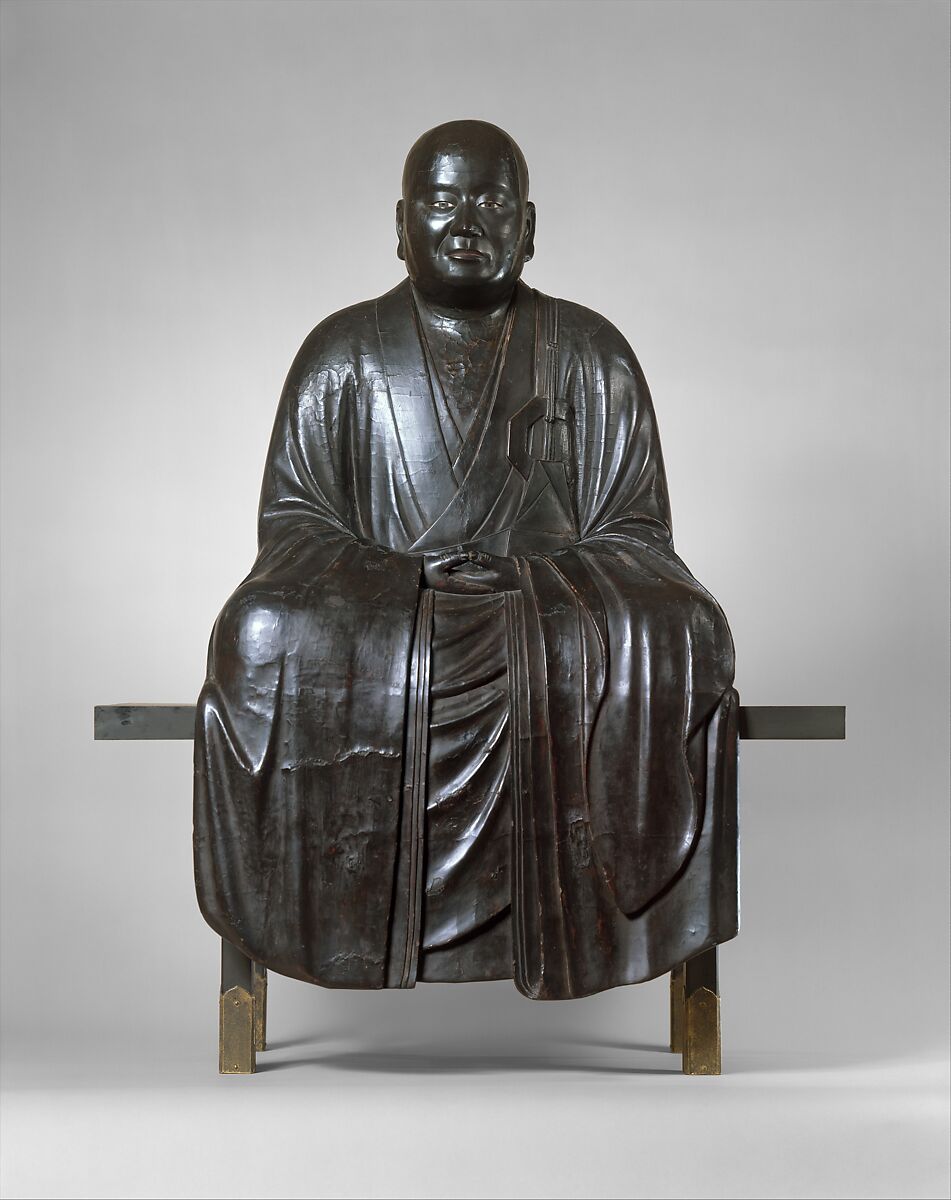 This artwork is meant to be viewed from right to left. Scroll left to view more.