Tughra (Insignia) of Sultan Süleiman the Magnificent (r. 1520–66)
Not on view
The Ottoman tughra is a calligraphic emblem of the sultan's authority that was included in all official documents, such as firmans (royal decrees), endowment papers, correspondence, and coins. Used by the first Ottoman sultan in 1324, it later developed into a more complex form that included three vertical shafts and two concentric oval loops on the left. It consists of the name of the reigning sultan, his father's name, his title, and the phrase "the eternally victorious." This unique calligraphic emblem was not easily read or copied. Therefore, a specific court artist was designated to draw the undecorated, standard tughra. A court illuminator assisted him in the exquisite decoration of the tughra on certain imperial documents. The illuminator's delicate scroll design and naturalistic flowers enhance the harmonious lines of calligraphy, creating a colorful voluminous effect.
#906. Kids: Tughra (Official Signature) of Sultan Süleiman the Magnificent (r. 1520-66)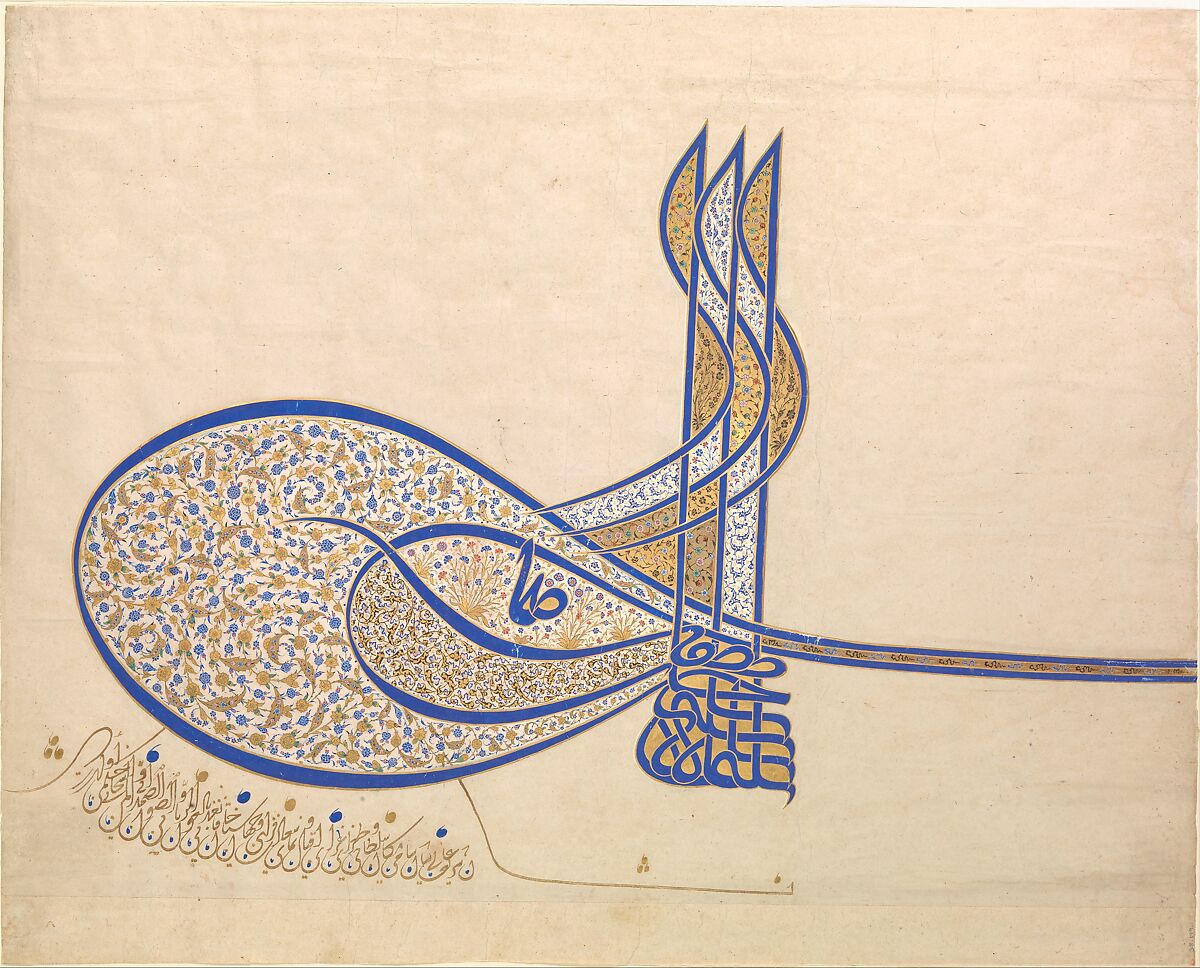 This artwork is meant to be viewed from right to left. Scroll left to view more.