Dragon Wrapped around Saz Leaves
Not on view
The drawing is executed in black ink on tan paper and represents stylized broken leaves around which a dragon is entwined. An outer border with pale marbling surrounds this inner composition. A further outer border executed in gold and black is filled with a repeating decorative pattern of scrolling vines bearing blossoms, leaves, and birds. Two seal impressions may be seen on the object. The first is just below the drawing and appears to read 'Abd Muhammad Sadiq. The second, on the outermost border, is too damaged to be read but appears to be a tughra-style cipher. The reverse of the composition reveals a modern illustrated and printed backing page.
This ink drawing is a fine representative of the much admired genre of saz-style compositions. Such compositions gained popularity in the second half of the sixteenth century, giving rise to virtuosic displays of technique, and also relating to patterns and designs in other mediums. Produced at the height of Anatolia's celebrated Ottoman golden age, this calligraphic drawing combines two potent symbols, the serrated leaf and the dragon, which occur in many works of art in the period, and are here expressed in a stark and elegant exercise.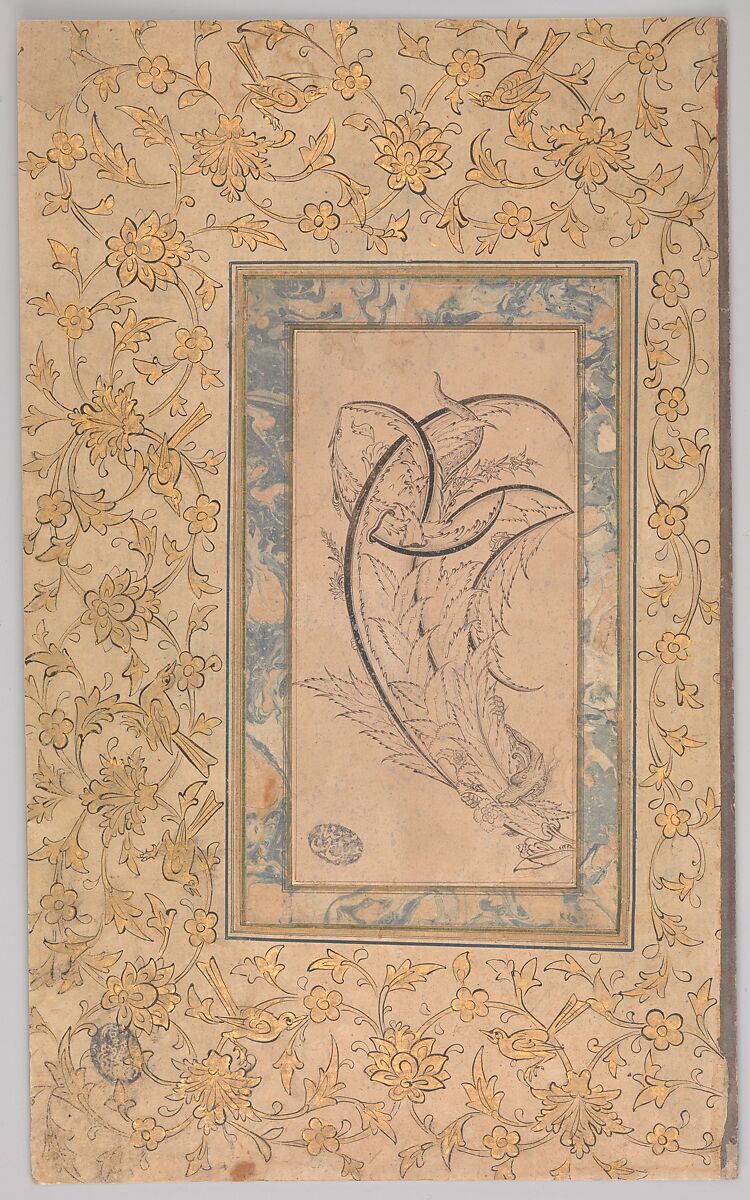 This artwork is meant to be viewed from right to left. Scroll left to view more.