The House of Bijapur
Painting by Kamal Muhammad
Painting by Chand Muhammad Indian

Not on view
This image from Bijapur made for the last of its rulers, Sikandar, shown here as a young boy soon before the fall of the kingdom to Mughal conquerors in 1686, brings together all nine 'Adil Shahi sultans in a dynastic assembly likely inspired by Mughal paintings illustrating the same idea. Distant views of water hint at Bijapur's former vastness, which, at its greatest extent, stretched to include Goa on the Arabian Sea. The key of legitimacy is being handed over by Isma'il, founder of the Safavid dynasty of Iran (here erroneously identified as Shah 'Abbas in a later inscription), to Yusuf, founder of the Bijapur dynasty, symbolizing the unwavering allegiance of the 'Adil Shahi family to the Shi'ite creed. During its golden period under the free-thinking Ibrahim II (1579–1626, shown third from right), however, Bijapur witnessed an open embrace of Hinduism and Sufism and the formalization in 1583 of Sunnism as the state religion, which lasted until the end of his tenure.
#6733. The House of Bijapur, Part 1
Playlist

6733. The House of Bijapur, Part 1

6733. The House of Bijapur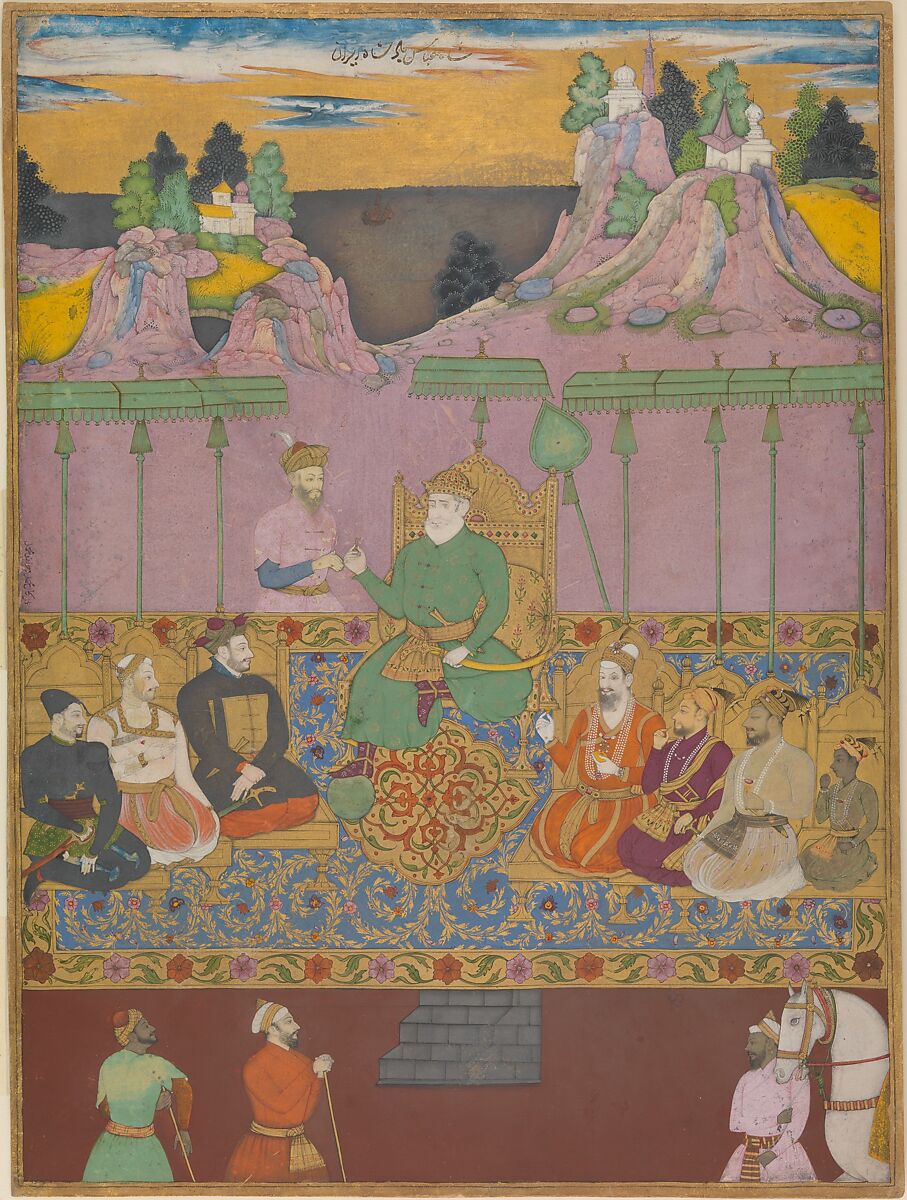 This artwork is meant to be viewed from right to left. Scroll left to view more.