Whose Sleeves? (Tagasode)
Not on view
The suggestive title of this type of screen—"Whose Sleeves?," or Tagasode—points to its provocative nature. The viewer is invited to speculate over who owns these gorgeous robes. Such screens omit human figures and represent only the robes, personal accessories, and furniture of the owners. However, even if a garment of a particular period is accurately depicted on the screen it may not be synchronous with the painting's date of production.





The phrase "Whose Sleeves?" is found in classical love poems and was not commonly used to refer to this type of screen until the late nineteenth century. Yet, by the early seventeenth century, representations of clothing stands (ikō-zu) with lavish garments appear in painted handscrolls and woodblock-printed books. Similar compositions were also published in etiquette books for women as guides for how to display garments that were part of their dowry. Actual garments draped over stands could serve as space dividers or interior decoration in premodern Japan, and "Whose Sleeves?" screens could have been used in the same way.
#8895. Whose Sleeves? (Tagasode)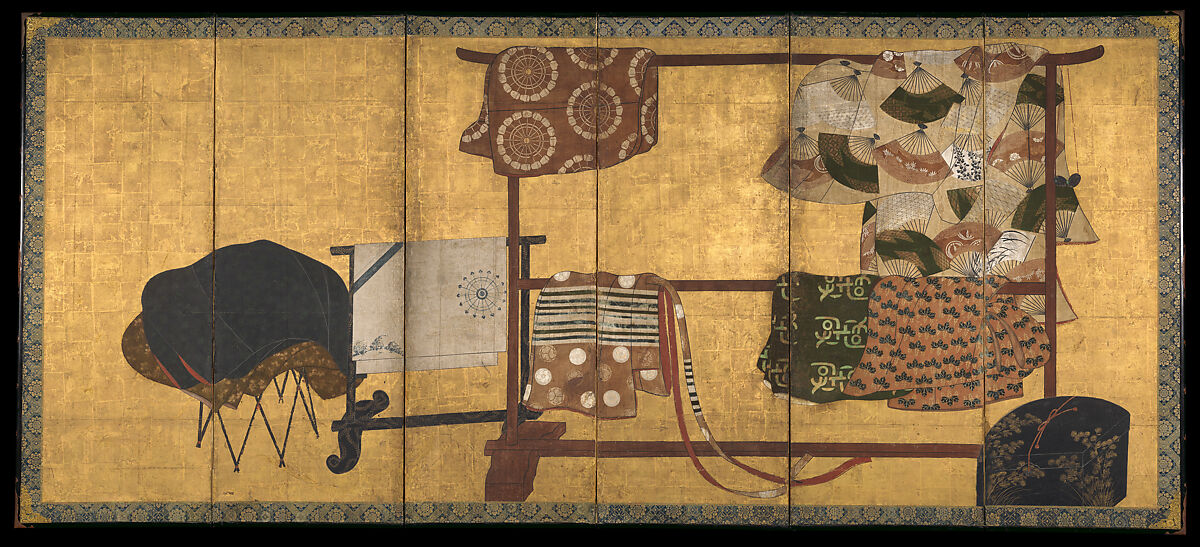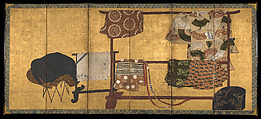 This artwork is meant to be viewed from right to left. Scroll left to view more.