Dish (piatto): Man Washing the Mouth of an Ass
On view at The Met Fifth Avenue in Gallery 950
Maiolica is the term given to the refined, white-glazed pottery of the Italian Renaissance. The white, opaque glaze results from the presence of tin-oxide; the glazed surface is smooth and shiny, but not brilliant. In the sixteenth century, workshop procedures applied a second, clear glaze to majolica objects, which produced a brilliantly shiny surface and enhanced the color decoration. The twice-fired painted earthenware was adorned with a final layer of painting in compounds containing silver or copper, then fired again and burnished to an iridescent sheen. Florence led the way in the manufacture of majolica but, by the sixteenth century, production of this precious pottery had proliferated in other regions.

The small town of Deruta in central Italy produced wares noted for a harmony of shape and ornamentation combined with impressive decorative effect. This large plate carries a lively genre subject. A donkey, seated in a chair with a towel around his neck, is having his head scrubbed, a reference to a moralizing medieval Italian proverb: "E inutile lavare la testa all'asino" ("It is useless to wash an ass's head."). The inscription on the chair, "Chi lava el ch[a]po a l'asen[o] se perderanno el sapone," (He who washes an ass's head wastes the soap) tells of the wasteful, worthless task of this hapless soul.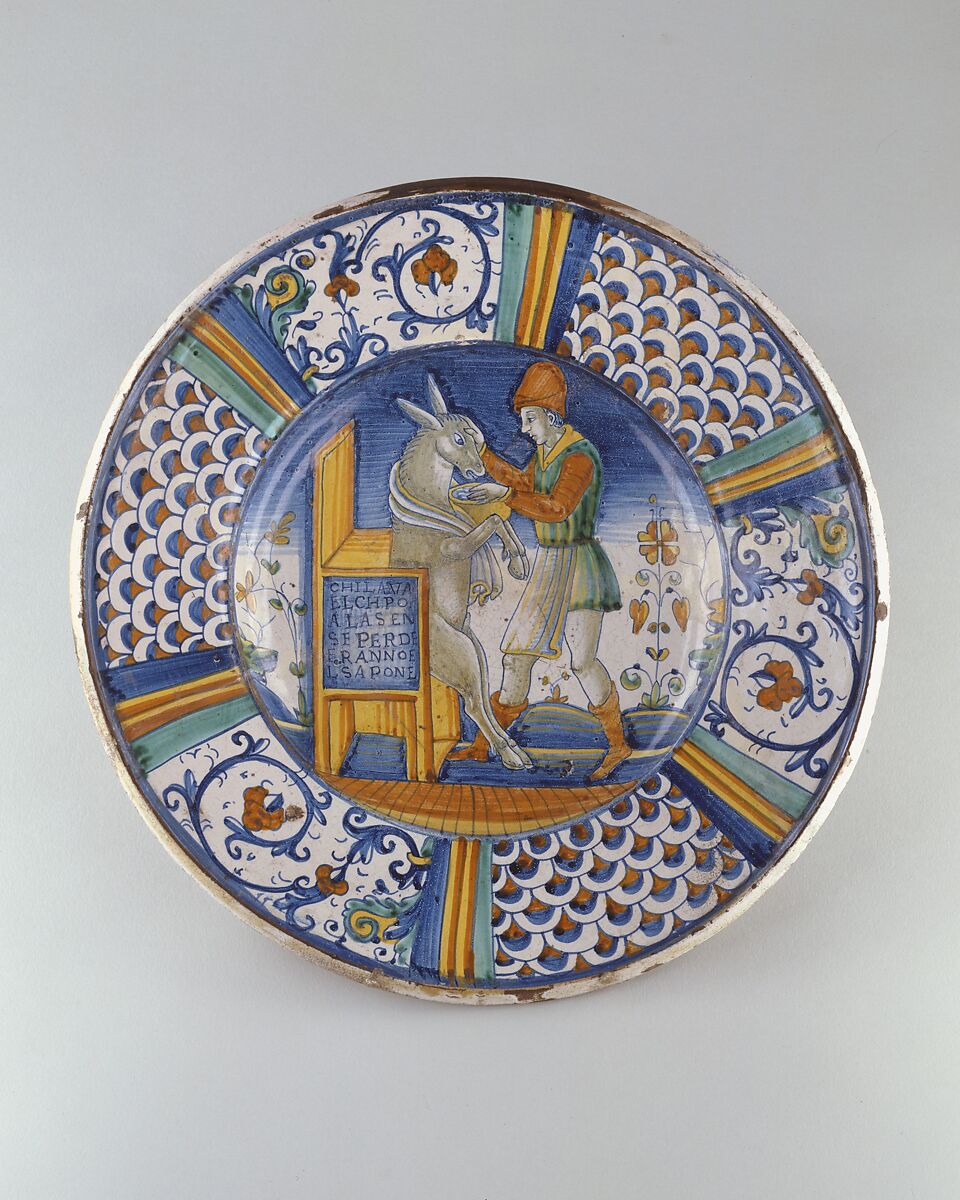 This artwork is meant to be viewed from right to left. Scroll left to view more.