Madonna and Child with Nine Angels
Segna di Buonaventura Italian

On view at The Met Fifth Avenue in Gallery 952
This panel and another in the Lehman Collection portraying the Crucifixion (1975.1.2) formed a diptych (two panels hinged together so they could open and close) and would have been used for private devotion. The radiant beauty of the Virgin's court, enhanced by the ornamental detail, contrasts with the tragic drama of the Crucifixion, thus offering the worshipper two very different images on which to meditate. These panels reveal Segna di Buonaventura's appropriation of the language and motifs of his master, Duccio. The greatest Sienese painter of the fourteenth century, Duccio's emotionally expressive figures, complex spatial structures, and subtle use of color had a formative influence on generations of artists.
The Madonna and Child enthroned is sometimes thought to reflect Duccio's lost altarpiece of 1302 for the Palazzo Pubblico of Siena, while parts of the "Crucifixion" echo the center panel of a portable triptych in the Boston Museum of Fine Arts that was designed by Duccio and painted by the master with workshop assistance. While neither panel of the diptych is in any way a copy, both attest to the enormous popularity of Duccio's work.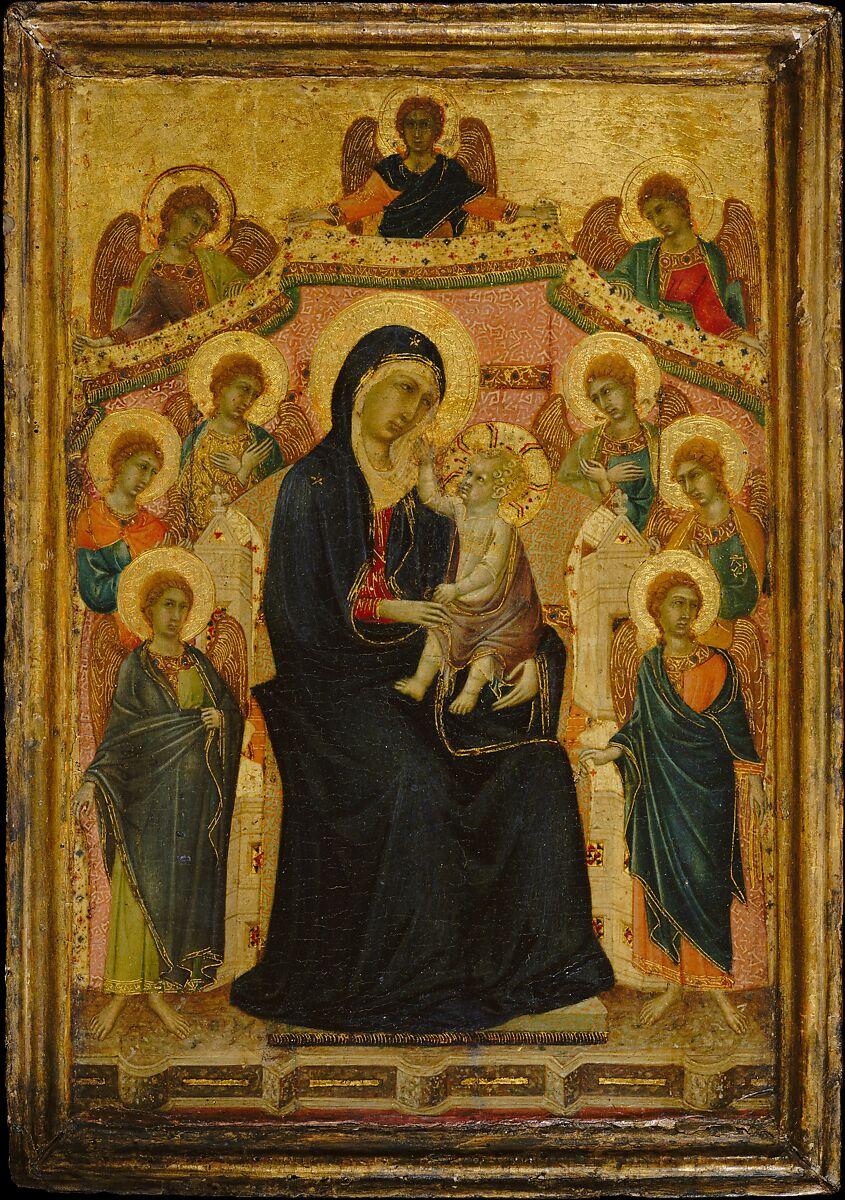 This artwork is meant to be viewed from right to left. Scroll left to view more.