Plaque with the Ascension
Not on view
The Ascension of Christ, that moment forty days after his resurrection when he ascended bodily into heaven, was a favored theme among carvers of ivory plaques in the early Middle Ages. The subject seemed to lend itself to an array of visual interpretations: though artists repeatedly turned to the subject, they never settled on rote depictions. Christ might leap to heaven with enthusiasm, step in a more purposeful way, or even fly. The amazed onlookers vary in number and display a variety of reactions.

In this instance, Christ seems to float upward, looking and pointing toward the hand of God who reaches out, unusually, with a wreath of victory. Christ is flanked by two astounded apostles, while lively depictions of the personifications of Earth and Ocean appear below him, allusions to the physical world he leaves behind.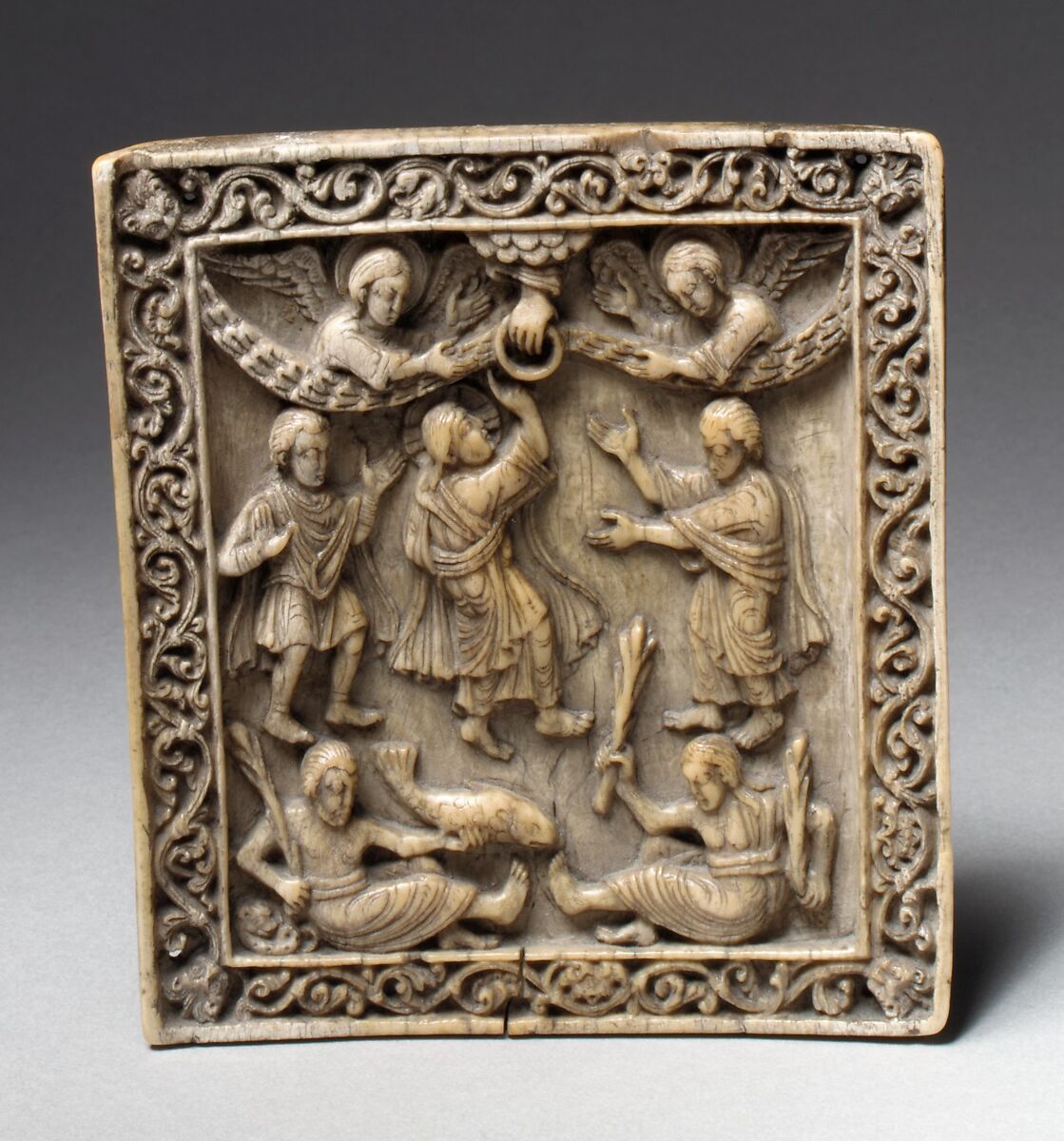 This artwork is meant to be viewed from right to left. Scroll left to view more.