Manuscript Illumination with the Martyrdom of Saint Stephen in an Initial E, from a Gradual
Niccolò di Giacomo da Bologna Italian

Not on view
An archbishop of Lucca, whose family served as bankers to the pope, commissioned Niccolò da Bologna, a renowned illuminator, to create a set of choir books for the Carthusian monastery in nearby Farneta. In the nineteenth century, the monks had to sell the books, which eventually were cut up and divided among collectors. From this single initial, it is easy to understand Niccolò's fame. He infused the harrowing scene of the stoning of Stephen with elegance-in the lines of flowing drapery, touches of gold, and vibrant color. At the same time, he intensified the drama by compressing five figures and an outsized throne into the confines of the letter and then, after the scene was painted, emphatically separating the evil men from the saint with the finishing pink stroke of the crossbar of the E.
#2849. Initial E with the Martyrdom of Saint Stephen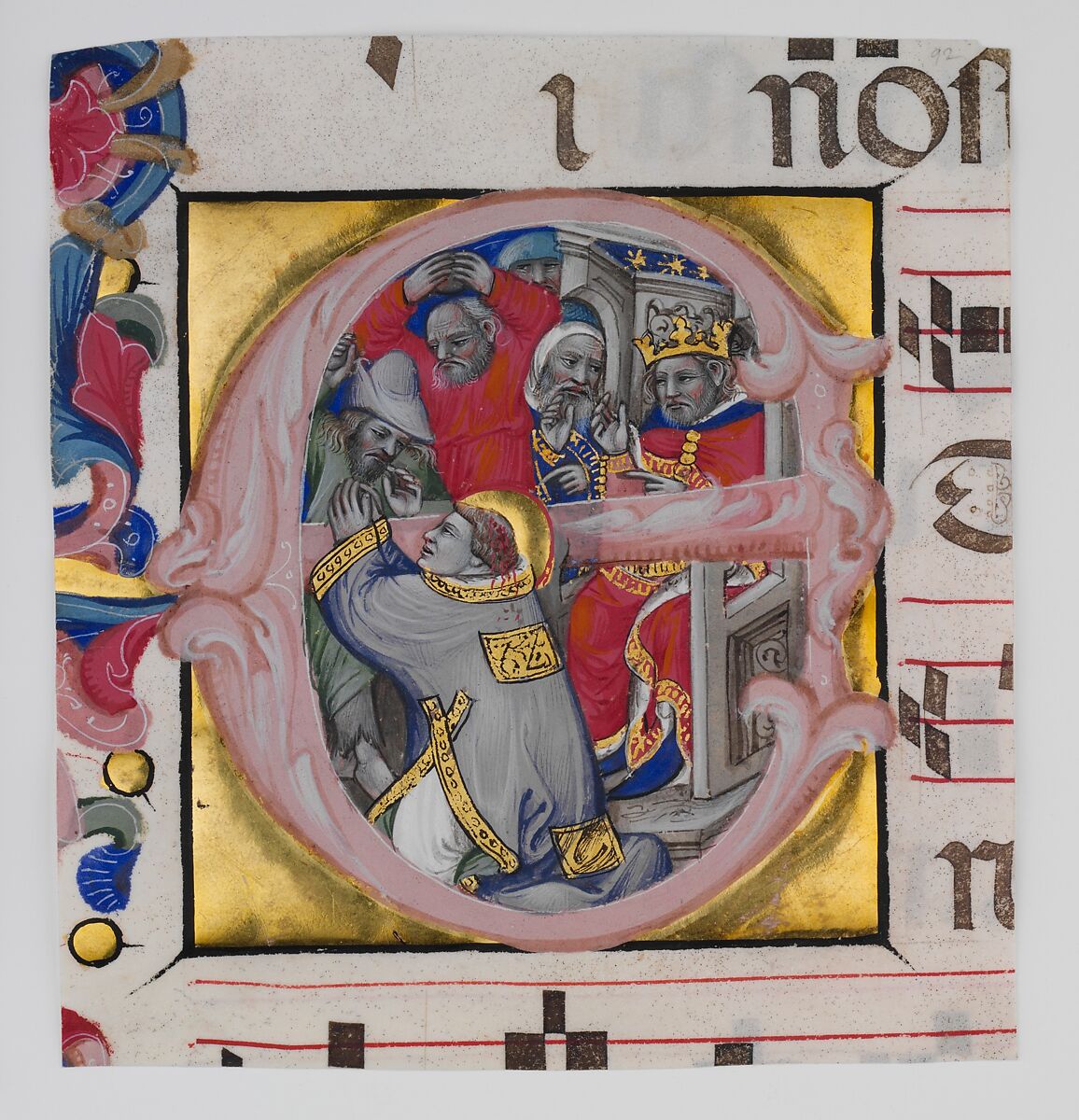 This artwork is meant to be viewed from right to left. Scroll left to view more.