Orchids and bamboo
Zheng Xie Chinese

Not on view
Inscribed by the artist and by Gu Yuankui (juren degree, 1744); Yinxi (1711–1758); Zhu Wenzhen (1718–ca. 1778); and Cheng Duo (act. early-mid-18th century) Inspired by the viewing of a friend's orchids in full bloom, Zheng Xie painted two plants admired by Chinese literati: the orchid, symbol of loyalty and unappreciated virtue, and the bamboo, symbol of the superior man who is strong yet flexible. Orchids and Bamboo was painted when the artist was fifty, about the time he was appointed to a government post in northern China. Both painting and poem look forward to retirement in the south and celebrate the literati ideal of retreating to nature. The poem, inscribed at the left end of the scroll, is written in a free and elegant style that echoes the brushwork of the orchids beside it.

The artist dedicated his painting and poem to his friend Cheng Duo (act. early-mid-18th century), who, in response, inscribed the painting himself and asked three friends to add inscriptions. At the request of a later owner, Huo Rumu (d. 1921), the renowned calligrapher and painter Wu Changshi (1844–1927) inscribed the title sheet with the characters for "Ink Play" in archaic seal script. At Huo's invitation, another scholar wrote a long poetic appreciation on a separate sheet of paper attached at the left end of the scroll.
#7648. Orchids and Bamboo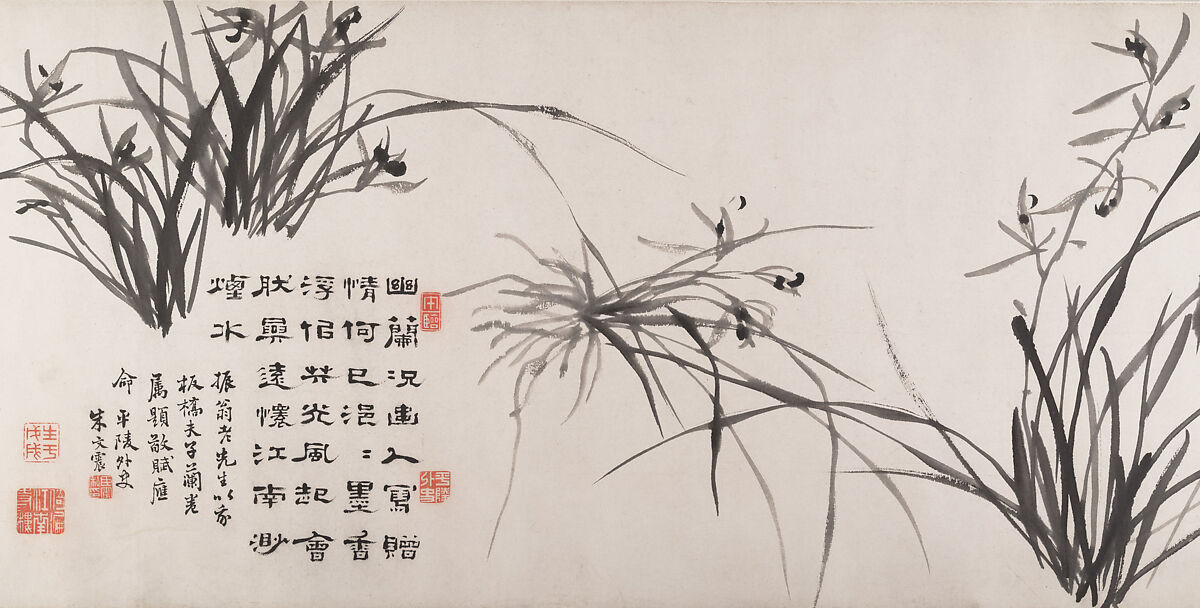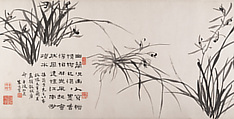 This artwork is meant to be viewed from right to left. Scroll left to view more.