Suzu
Not on view
The term suzu refers to two Japanese instruments associated with Shinto ritual: (1) a single large crotal bell similar in shape to a sleigh bell and having a slit on one side; and (2) a handheld bell-tree with small crotal bells strung in three levels on a spiraling wire. The larger form may be hung from a rafter in front of a Shinto shrine and sounded by a robe or ribbons that hang within reach of the worshipper. The smaller suzu seen here is supported atop a handle and is held by female shrine attendants (miko) costumed in traditional robes, white-powdered faces, and wearing Heian-period coiffure during performances of kagura dance. Kagura (music for the gods) is a term encompassing Shinto instrumental music, songs, and dances performed at shrines and at court. It was formalized as early as 773, when it appeared in the palace repertoire. These small bells, ritual implements of great antiquity, may also be grouped together in bundles for folk and ceremonial performances.

The Museum's rare seventeenth-century suzu contains twelve barrel-shaped crotal bells whose slits terminate at its ends with a heart-shaped cutout. A five-lobed metal hand guard with flower motifs and openwork hearts bears a hidden inscription on its underside. It reveals the history and use of the instrument, stating that this Shinto instrument was used by priestess Kuriyama Kamiko for the worship of the Miwa Miyojin deity at Miwa, a town in Soe County, Nara Prefecture. It also bears a date of 1699.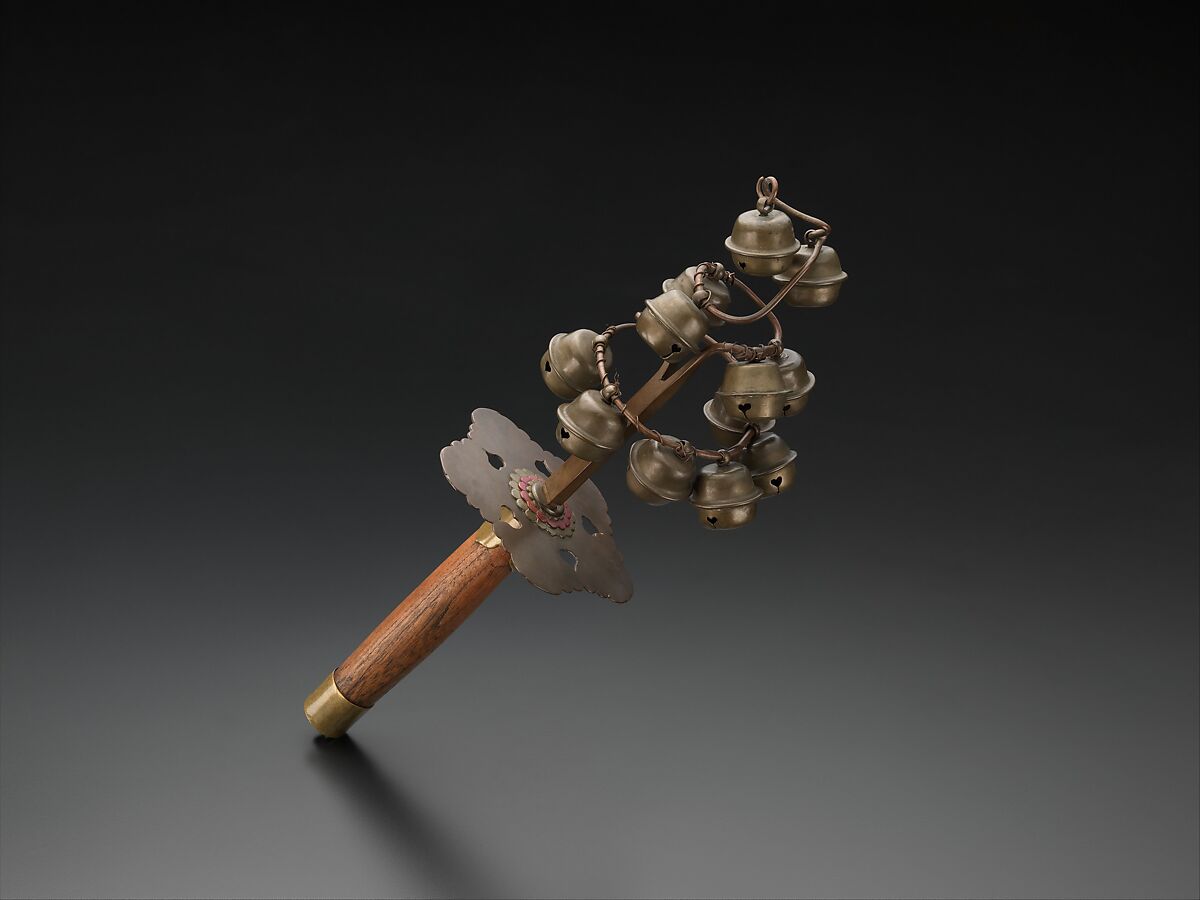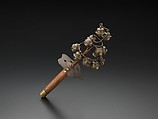 This artwork is meant to be viewed from right to left. Scroll left to view more.