Royal hand
New Kingdom, Amarna Period
On view at The Met Fifth Avenue in Gallery 121
Amarna is the name that excavators have given to the site of King Akhenaten's residence in Middle Egypt, Akhetaten (the horizon of the god Aten). Akhenaten's reign (beginning ca. 1353 B.C.), including the years when the pharaoh resided at Amarna (ca. 1349-1336 B.C.), was characterized by a major revolution in ancient Egyptian religion and art. The king promoted worship of one sole god, the solar deity Aten. His artists, liberated from some of the confines of tradition, created works of hitherto unseen inventiveness and subtlety of execution.

Relief decoration in the Amarna temples included naturalistic details, such as this one, and transitory gestures that are unique in Egyptian art. Here, the gesture of a queen's hand was captured at the moment she pointed out marsh fowl to the king during a hunting interlude. The languid grace of the bent wrist and the sensitivity of the long fingers - represented with an unusual sense of perspective that depicts the thumb and index finger in the foreground - express perfectly the essence of Amarna art.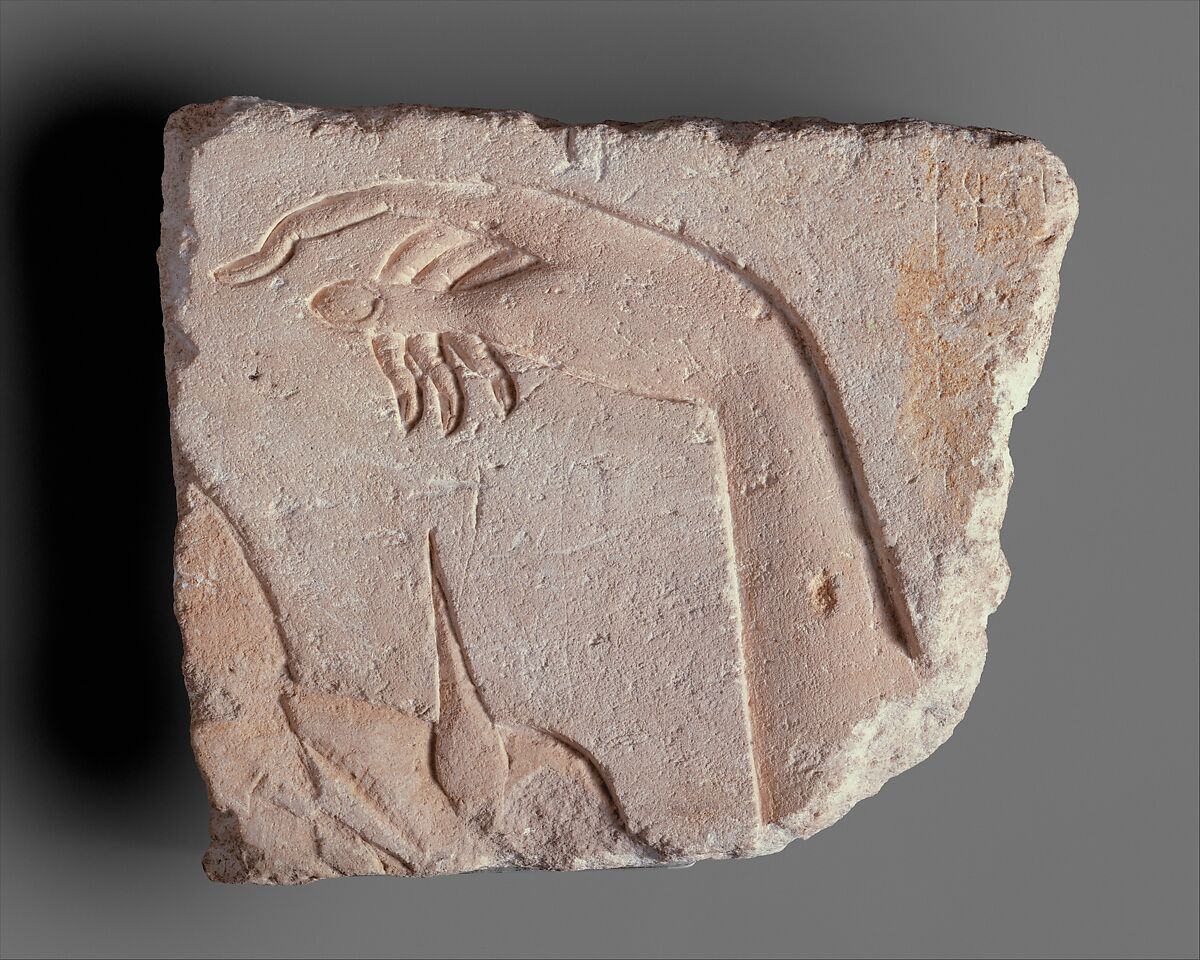 This artwork is meant to be viewed from right to left. Scroll left to view more.