Human-face Scarab with Sphinx and Hieroglyphs
New Kingdom
On view at The Met Fifth Avenue in Gallery 109
The underside of this scarab shows a recumbent human-headed sphinx, wearing a nemes-headcloth with a uraeus on the front. The sphinx is a popular motif on scarabs, especially during the New Kingdom and the Late Period, and embodies the pharaoh. Here it holds a seated figure of the goddess Maat in his front paws, while a sun disk is placed above, and below the sphinx the sign of endurance (djed) is flanked by two uraei.
On the back, a single line divides the wing cases of the scarab, but a human face with ribbed head band replaces the head and shoulders of the beetle. The earliest examples of human-face scarabs date to the late Middle Kingdom and the Second Intermediate Period (ca. 1850-1550 B.C.) but they are also well attested during the late New Kingdom.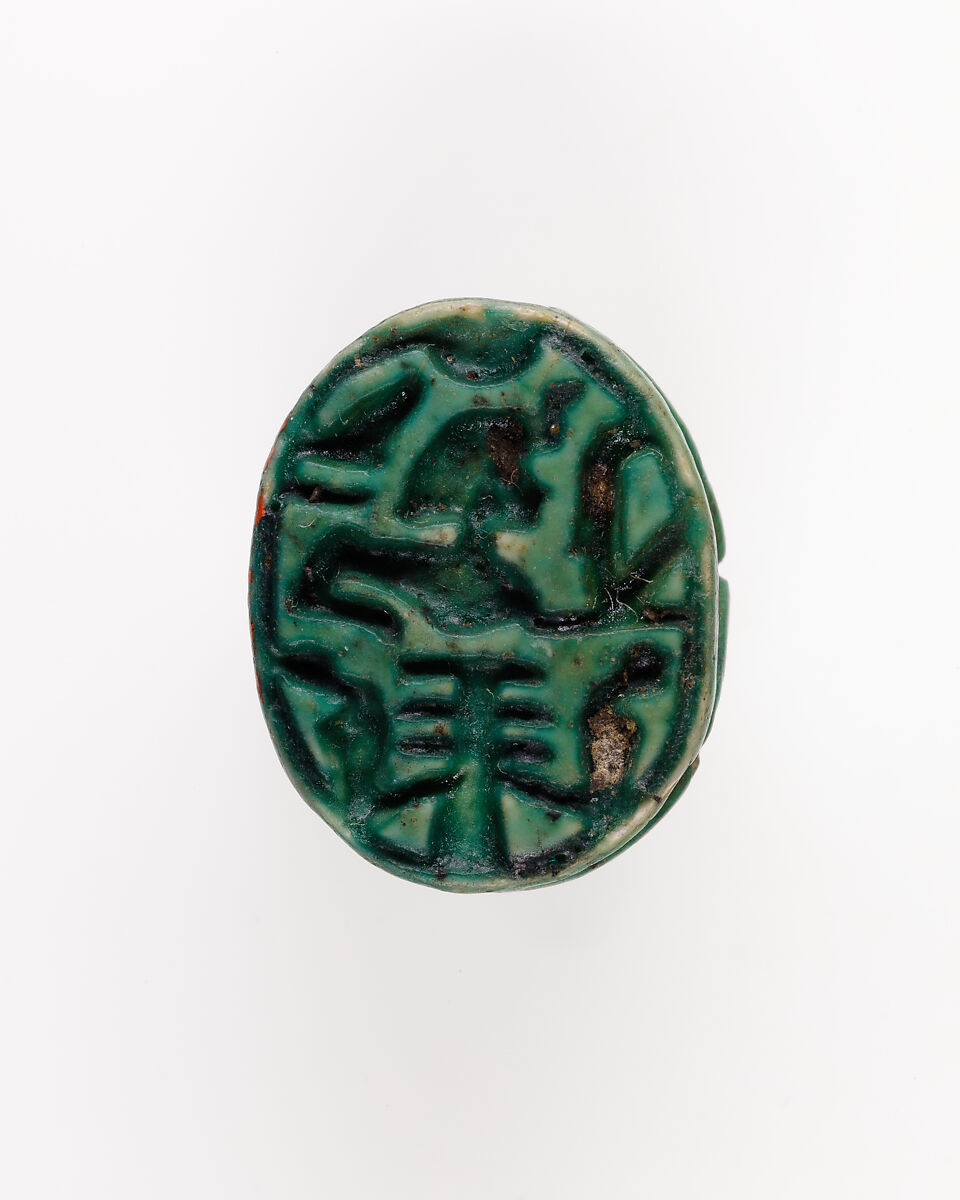 This artwork is meant to be viewed from right to left. Scroll left to view more.