Heqanahkt Letter II
Middle Kingdom
On view at The Met Fifth Avenue in Gallery 107
Heqanakht was a native of Thebes (present day Luxor) during the early twelfth dynasty. As "ka-servant" of a high official he was responsible for the high official's statue cult and the administration of the land and income that had been endowed to maintain this cult. The letters and accounts written by Heqanakht and one or more scribes on sheets of papyrus were discovered by Museum excavator Herbert E. Winlock in the excavation season of 1921-1922 in the tomb of Meseh, who had a side passage and crypt in the tomb complex of the vizier Ipy, one of the rock cut tombs along the cliff overlooking the temples at Deir el-Bahri. The documents - some still folded, tied and sealed, when found - provide unique insights into the domestic and financial affairs of an average middle class family that lived almost four thousand years ago.

According to this letter, Heqankhat's wife was mistreated by a few members of his household, Heqankhat advises his addressee to correct their ways. The letter also includes a list of salaries and instructions regarding their distribution. According to James Allen, Heqanakht himself probably wrote this letter as well as Letter I (22.3.516), Account VII (22.3.522), and Papyrus Purches (2018.595.1), while other documents were written by at least two other scribes.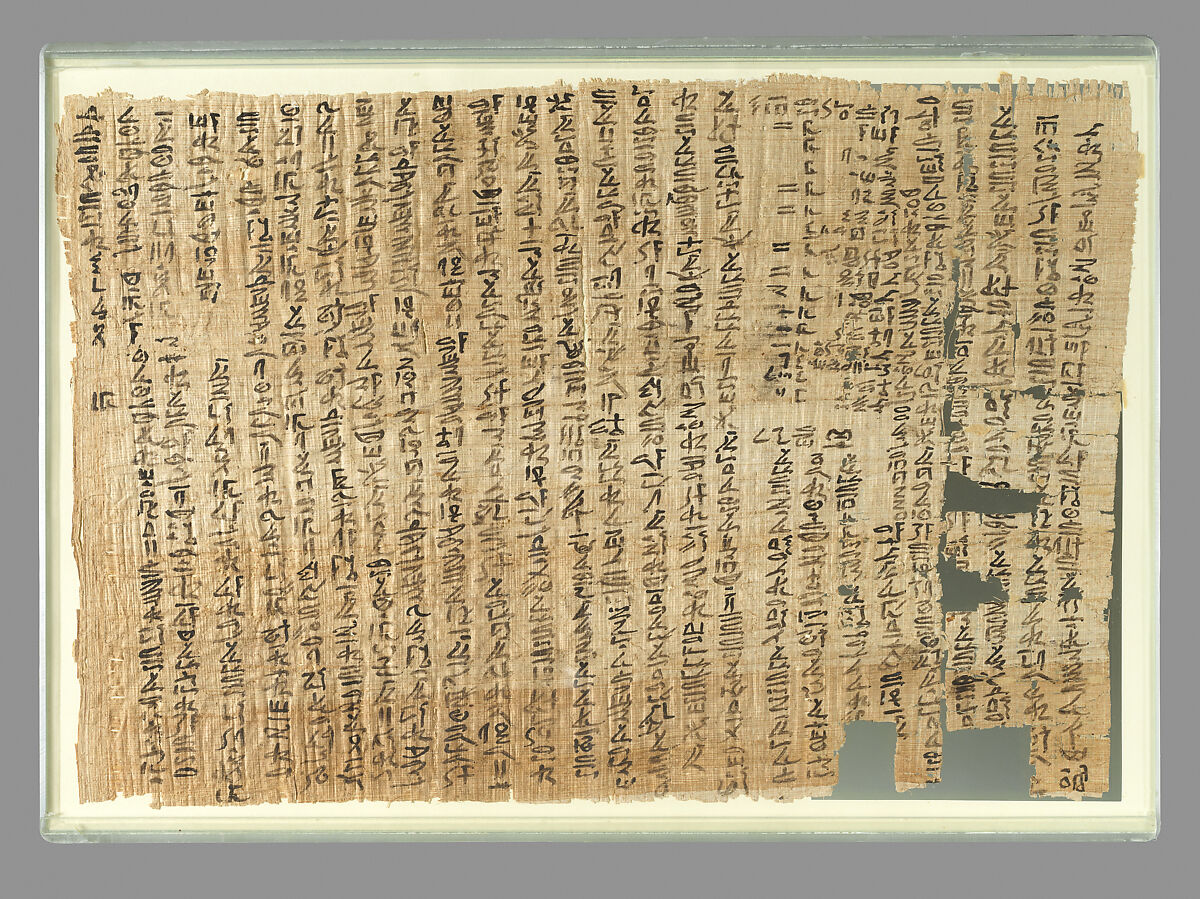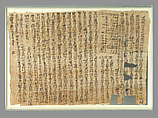 This artwork is meant to be viewed from right to left. Scroll left to view more.