Canopic Jar of Manuwai
New Kingdom
On view at The Met Fifth Avenue in Gallery 118
At some time during his reign, Thutmose III acquired three wives from the area of modern Syria, probably for political reasons. These women were sent to Egypt and were absorbed into the royal court. They seem to have died at about the same time, and all three were buried in the same cliff tomb deep in the wadis southwest of the Valley of the Kings in the Theban necropolis (on the west bank of the Nile, opposite modern Luxor).

With few exceptions–notably, a glass vessel that one of the women may have brought as part of her dowery (26.7.1175)–the objects associated with their burials are typically Egyptian. Only the women's names, which were translated phonetically into the Egyptian language, identify their non-Egyptian origins.

Each of the wives was buried with a complete set of four canopic jars, which were used to store the four internal organs removed during mummification. This jar is inscribed for Manuwai. The lid, in the shape of a human head, is beautifully carved. The eyes were highlighted with black paint of which only traces remain. The inscription, which invokes the goddess Neith and the minor god Imsety, retains traces of blue paint.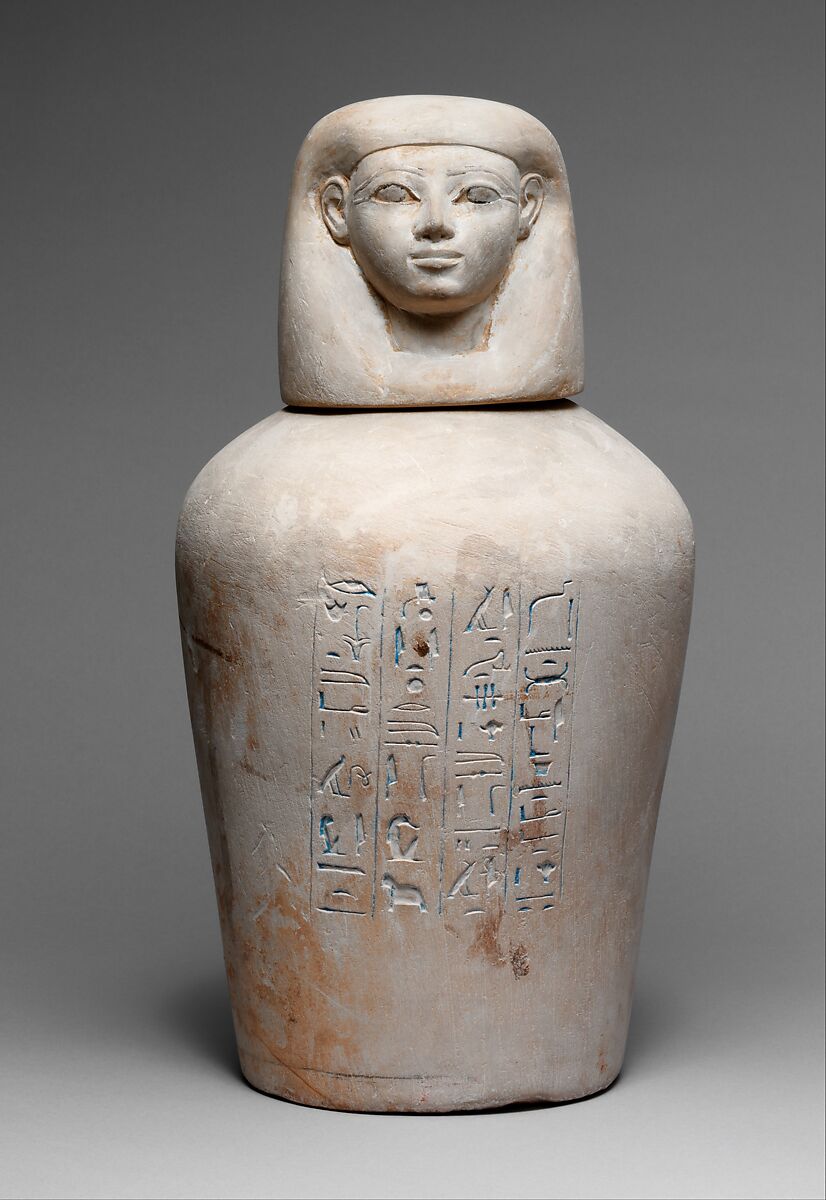 This artwork is meant to be viewed from right to left. Scroll left to view more.