Cosmetic box in the shape of a composite capital
Late Period–Ptolemaic Period
On view at The Met Fifth Avenue in Gallery 134
The lid of this delicately carved box created in glassy blue-green faience represents a column capital of a type well known from architectural examples in extant Ptolemaic Period temples. The precise date of the piece is undetermined because such boxes are extremely rare. The origin of the type can be traced back to cosmetic spoons and boxes of the late New Kingdom (ca. 1390–1070 B.C.), but the earliest representations of a similar capital is found in a fourth century B.C. tomb.

Such containers may have belonged to members of Egypt's aristocracy, but research suggests that they were more likely made for use in temple rituals, a function the decoration reinforces. Although boxes generally were held shut with a string wound between two knobs, the attachment on this one was not designed to be used in this manner, emphasizing a ritual function.

The hole in the lid and the socket indicate that a peg once allowed the lid to pivot in either direction. Stains on the inside of several compartments establish that they originally contained ointment.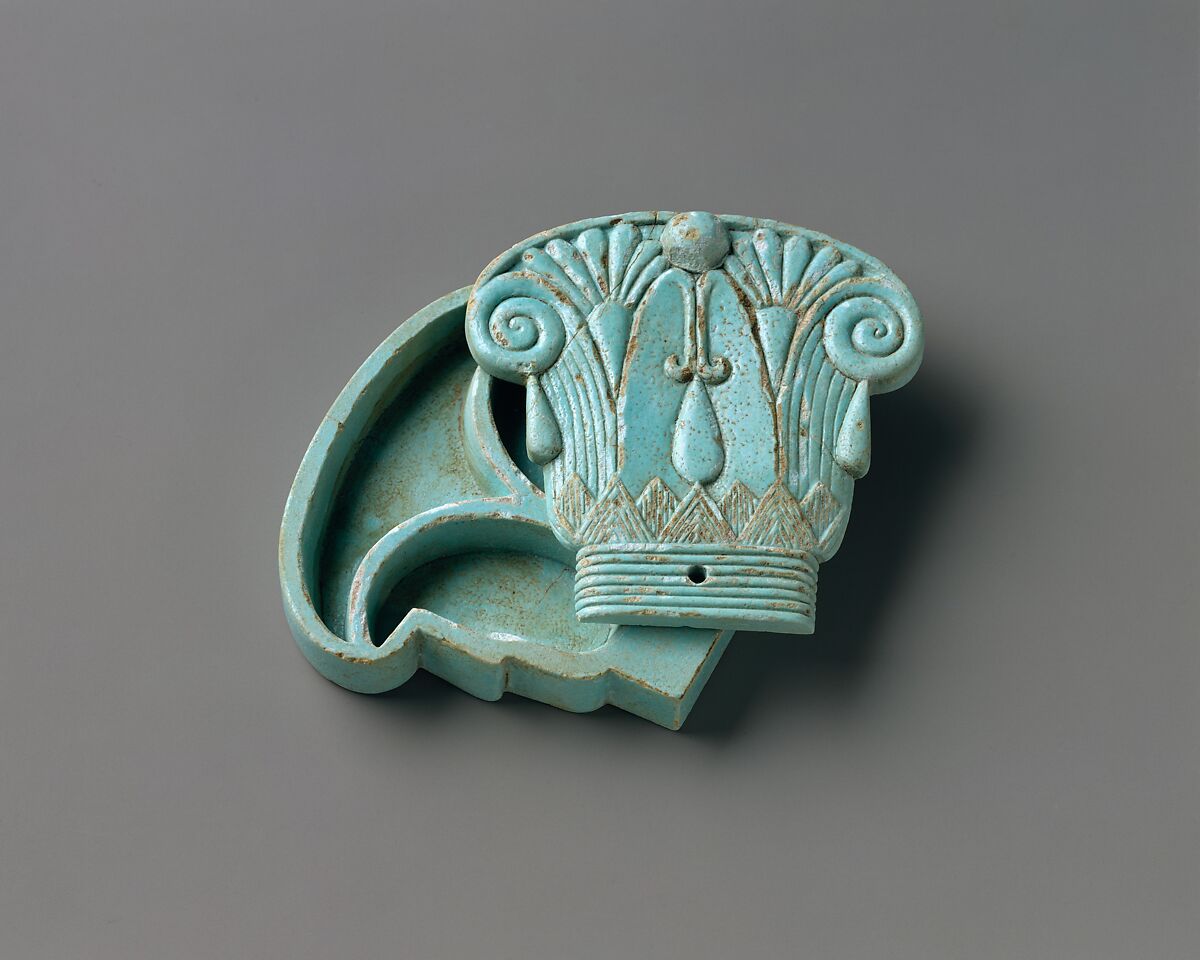 This artwork is meant to be viewed from right to left. Scroll left to view more.