Statue of a seated baboon
Late Period–Ptolemaic Period
On view at The Met Fifth Avenue in Gallery 134
The Sacred Animal Necropolis at North Saqqara comprised catacombs and temples for several sacred species, among them the baboons who during their lifetimes were kept in the precinct of the Temple of Ptah-under-his-moringa-tree at Memphis. The temples and other surface structures all stood on a large connecting terrace built up against the cliff into which the catacombs were cut.

This statue along with another of similar size but somewhat different appearance was found by the Egypt Exploration Society during its excavations at the Sacred Animal Necropolis. The statues had been anciently thrown down a stairway in the baboon catacombs, so that their original positions are not known. A position at the entrance to an internal gate within the catacombs or at the entrance to the catacombs themselves is possible, but one of the statues could also have stood in the Baboon Chapel adjacent to the entrance to the baboon complex.

While the hamadryas baboon with its projecting facial whiskers, thick shoulder mane, and horizontal snout was characteristic of the New Kingdom and before, the smooth treatment of the head and shoulder mane seen in this sculpture reflects both the stylistic tendencies of the Late Period and also the introduction of other baboon species like the cynocephalus into Egypt. The snout, which is restored, has been adapted from other late representations.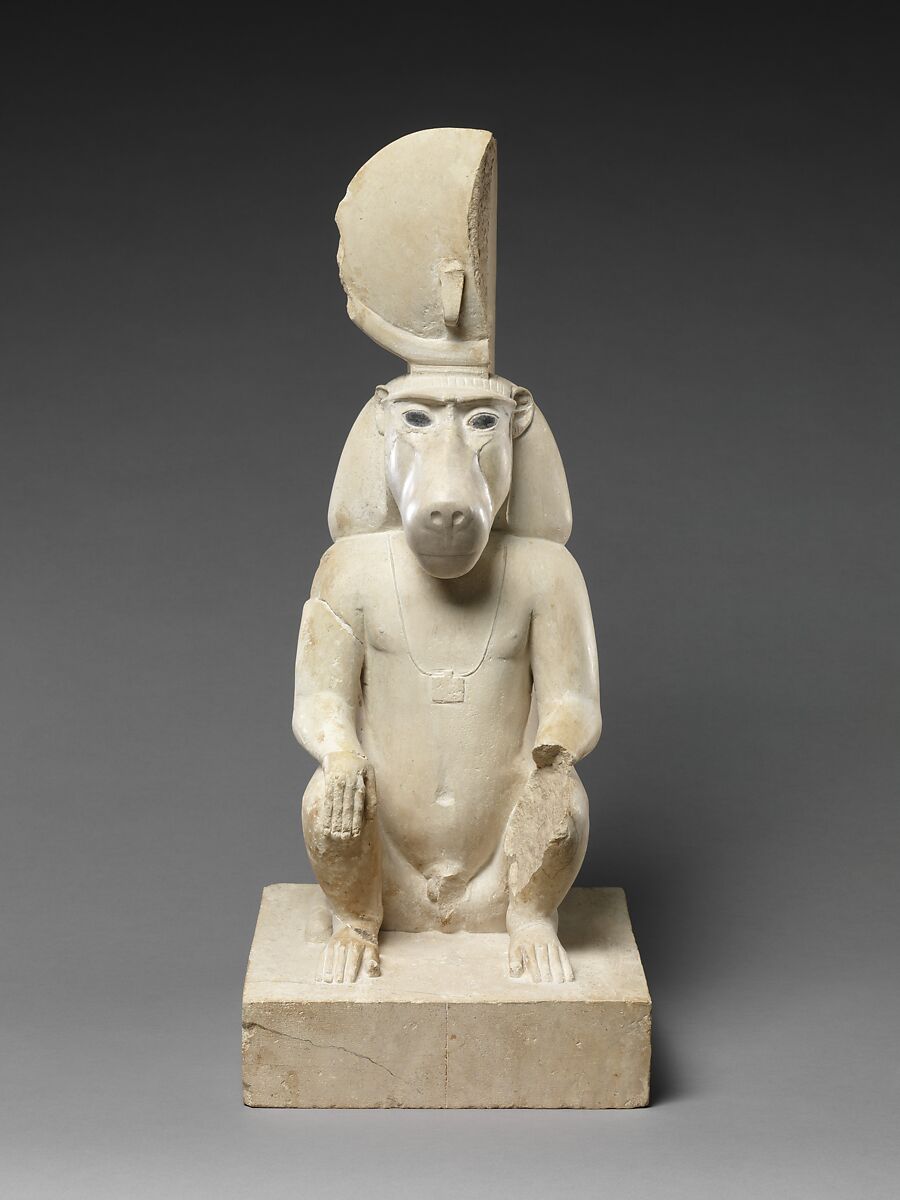 This artwork is meant to be viewed from right to left. Scroll left to view more.