Reconstruction of a Cartouche of Amenhotep III
New Kingdom
Not on view
The blue faience tiles in this reconstruction were discovered during the Museum's excavations at Malqata, the site of a festival city built by Amenhotep III for the celebration of his three rejuvination festivals, or heb seds. The original cartouche was made of faience tiles and gilded plaster set into wood that was badly decayed and could not be preserved (see the excavation photograph above). In this reconstruction, the tiles have been set into plaster that has been painted to imitate gold leaf. The cartouche containes the king's throne name, Nebmaatre.

The original cartouche decoration was found in the Temple of Amun, which was built for the king's second heb sed. The excavators also found a long section of cornice decoration, and a group of tiles that had been used to create a geometric pattern, probabaly on a piece of temple furniture made of wood. the cornice and cartouche were also probably decorative elements of temple furniture.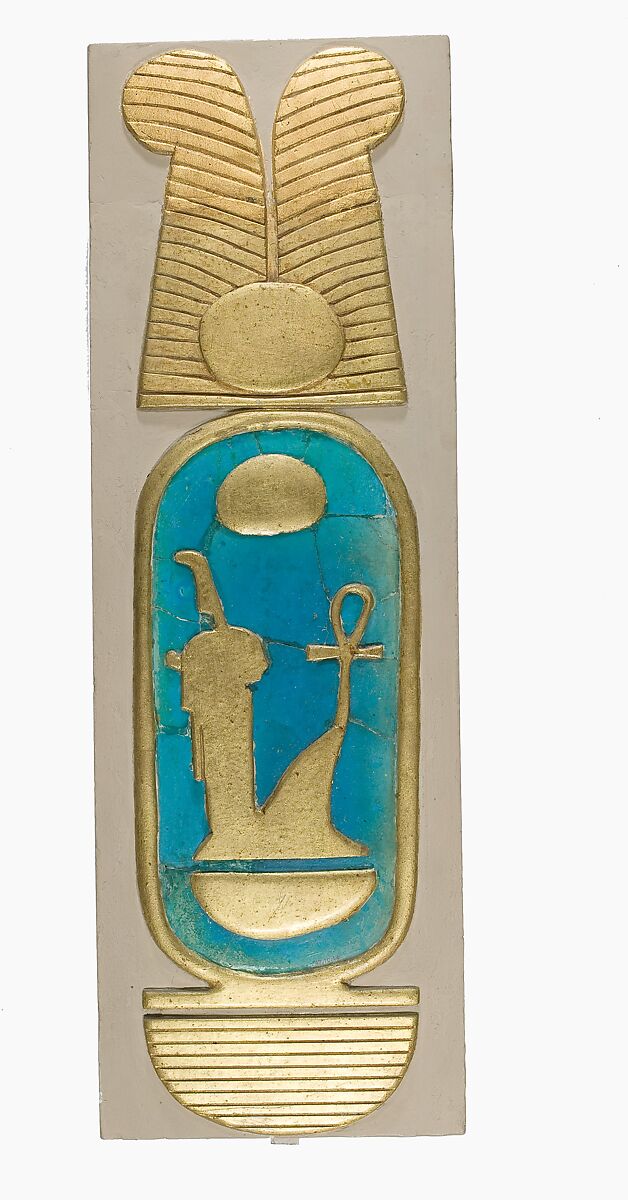 This artwork is meant to be viewed from right to left. Scroll left to view more.