Upper part of a statuette of the Mother of the Apis
Late Period or Ptolemaic Period
On view at The Met Fifth Avenue in Gallery 134
The Apis bull was associated with the god Osiris and with Ptah, and with royal mythology. Isis, the wife of Osiris, was also mother of his son Horus who became the living king when Osiris became the dead king, symbolizing the chain of Osiris and Horus manifestations of the Egyptian king. In the Apis mythology, Isis was identified with the Mother of Apis. At Saqqara where the living Apis bull was regally housed and cared for, the cow who was his mother was likewise well tended.

The Mother of Apis is usually identified by her long cow horns, which differ from that of Apis. Those are missing here, but may have been made in another material as part of a crown with two long feathers and inserted in the top of her uraeus modius. She nurses a child who would be the young Apis/Horus.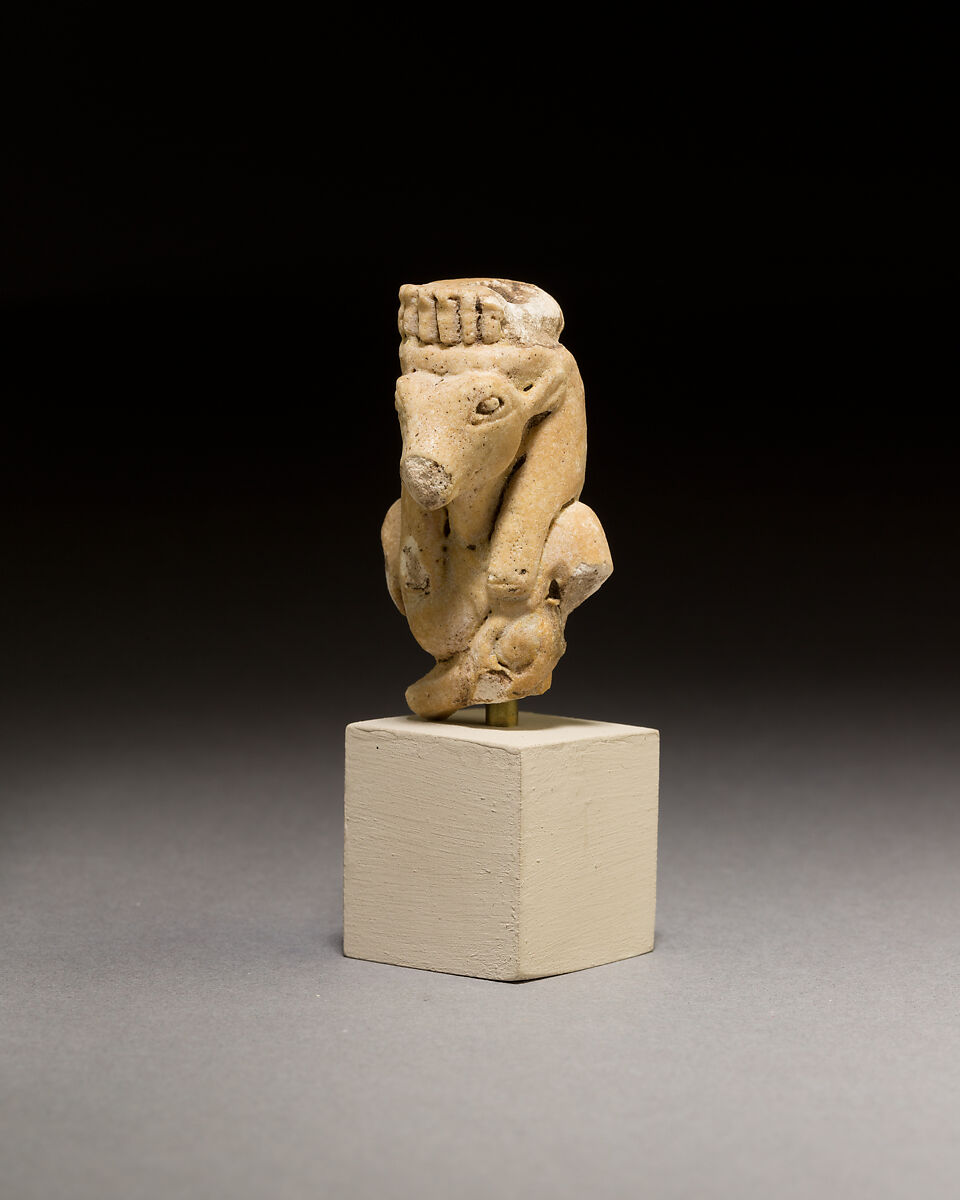 This artwork is meant to be viewed from right to left. Scroll left to view more.