Ibis head
Late Period–Ptolemaic Period
Not on view
Inlaid vitreous material in the eyes gives this ibis head a life-like and alluring appearance. This elegant bird was sacred to Thoth, the god of wisdom, scribal functions, and learning. Representations of the ibis in cupreous metal are some of the most numerous sacred animal statuettes, alongside the cat, falcon, and Apis bull. The prevalence of the ibis during the first millennium BC, and the appeal of animal cult in general, can also be seen in the thousands of surviving ibis mummies, which were offered in animal necropoleis (catacombs) throughout Egypt.

This ibis head would have been part of a large and imposing composite statuette, with the head and legs made of cupreous metal, and the body made of wood, stone, or another material. The technique of combining materials is well known for Egyptian statuary, and among cult dedications, was commonly used for ibis representations in particular. Ibis statuettes such as this have been found in the catacombs with ibis mummies and also in caches related to temples or shrines.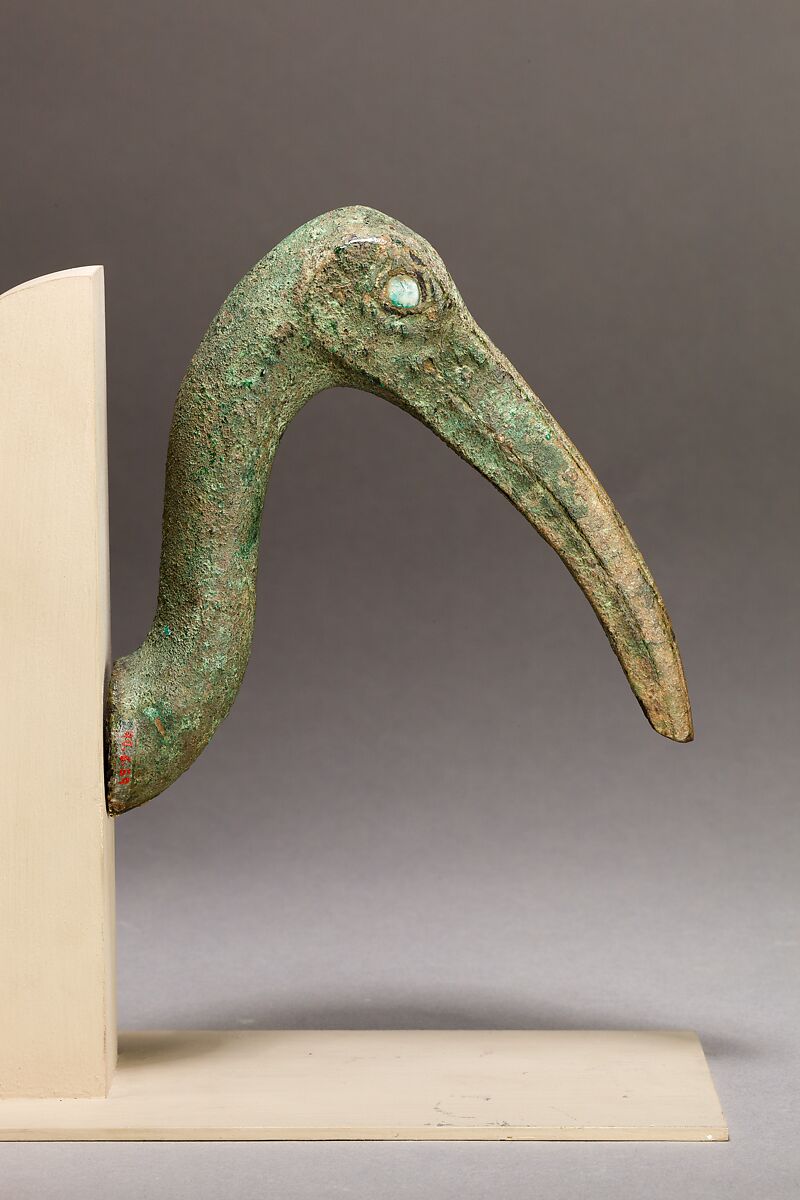 This artwork is meant to be viewed from right to left. Scroll left to view more.