Harpocrates seal
Late Period
On view at The Met Fifth Avenue in Gallery 130
This small figurine depicts a naked, crouching boy with a uraeus (cobra) on his forehead to indicate his royal or divine status. A thick lock of hair falls from the right side of his head onto his shoulder and marks that he is a child. His proper right hand was originally held up with his finger reaching for his mouth in a gesture that likewise signifies youth. Despite its small size, this figurine is very nicely modelled and of high quality.

The underside bears an inscription and could have been used as a seal. The base is incomplete, but the inscription can be reconstructed as awish: "May Amun-RE give protection and all goodness." The name of the god Amun was written with an n-sign (a ripple of water) within an oval, a cryptographic writing that is known from the Third Intermediate Period on.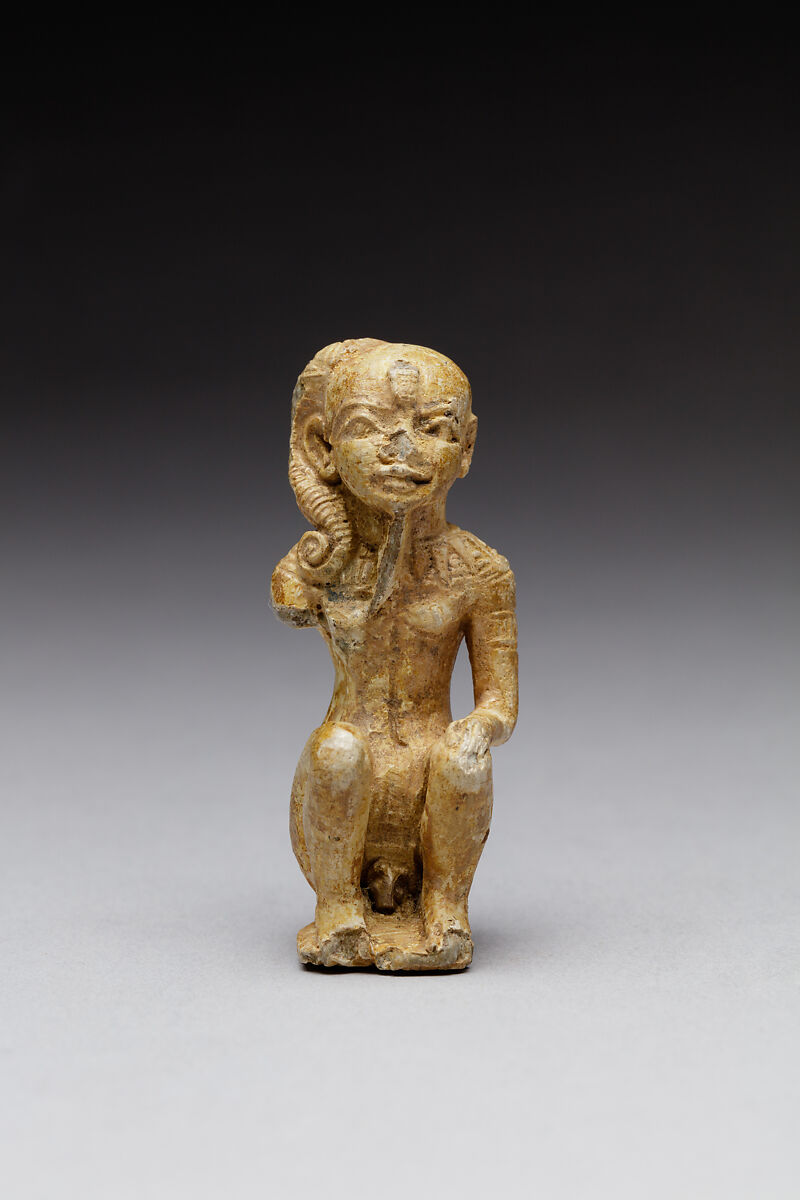 This artwork is meant to be viewed from right to left. Scroll left to view more.