Sistrum of the Chantress Tapenu
New Kingdom–Late Period
On view at The Met Fifth Avenue in Gallery 127
A sistrum is an ancient Egyptian percussion instrument that was shaken during religious ceremonies and when coming into the presence of a deity. It is thought to have imitated the sound of papyrus stalks being shaken, echoing an ancient rite connected with the myth in which the god Horus was raised in secret in a papyrus marsh. The handle of this sistrum is made in the form of the "Bat emblem" which was associated with the goddess Hathor, who was the patroness of music.

The arc of the sistrum is decorated with a vulture whose spread wings hold extended feathers. On the sides of the arc, just above where the arc fits into the handle, are images of the goddess Meret. The handle of the sistrum names the Chantress of Sobek of Kheny, Tapenu, justified. Kheny is the ancient town of the area of Gebel Silisila, the great sandstone quarry site, in Upper Egypt. Many manifestations of Sobek, the crocodile god, were worshipped in this region.

The sistrum may date from the late Ramesside Period onward to judge from the name.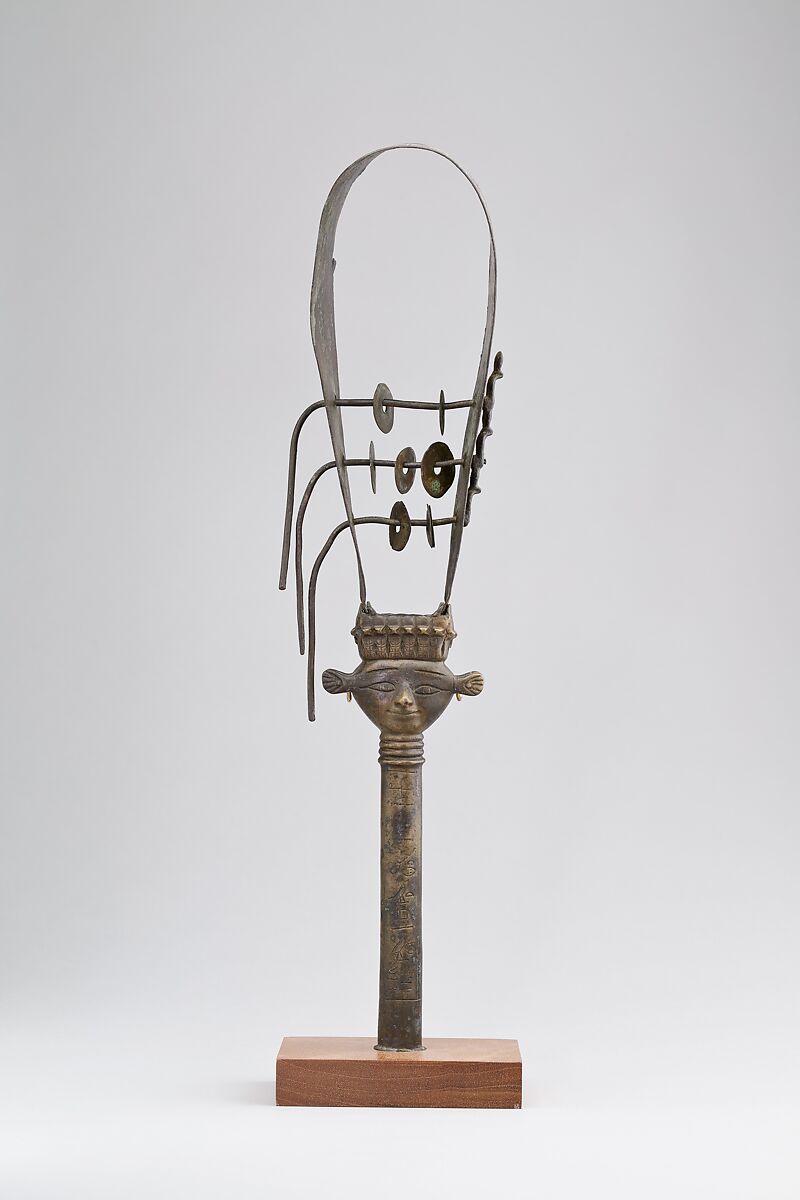 This artwork is meant to be viewed from right to left. Scroll left to view more.