Germinating Osiris Brick
Third Intermediate or Late Period
On view at The Met Fifth Avenue in Gallery 130
Beginning in Dynasty 18, beds were made on which soil was molded into the shape of the god of regeneration and ruler of the dead, Osiris. Thickly sown with grain and kept moist until the grain sprouted and grew, then left to dry again, these figures were created as part of a ritual carried out in association with the Osirian Festival of Khoiak. They magically expressed the concept of life springing from death, symbolizing the resurrection of Osiris. Some examples are also seen in tomb contexts, as the deceased was identified with this god.

In later periods, pottery Osiris bricks were most likely used during the Khoiak Festival as planters; this example was empty, but others contained soil mixed with cereal grains and linen. Here Osiris is shown in his typical form as a mummy, wearing the tall crown of Upper Egypt flanked by ostrich plumes representing the proper order of the Egyptian world. In his hands he holds the crook and flail of kingship.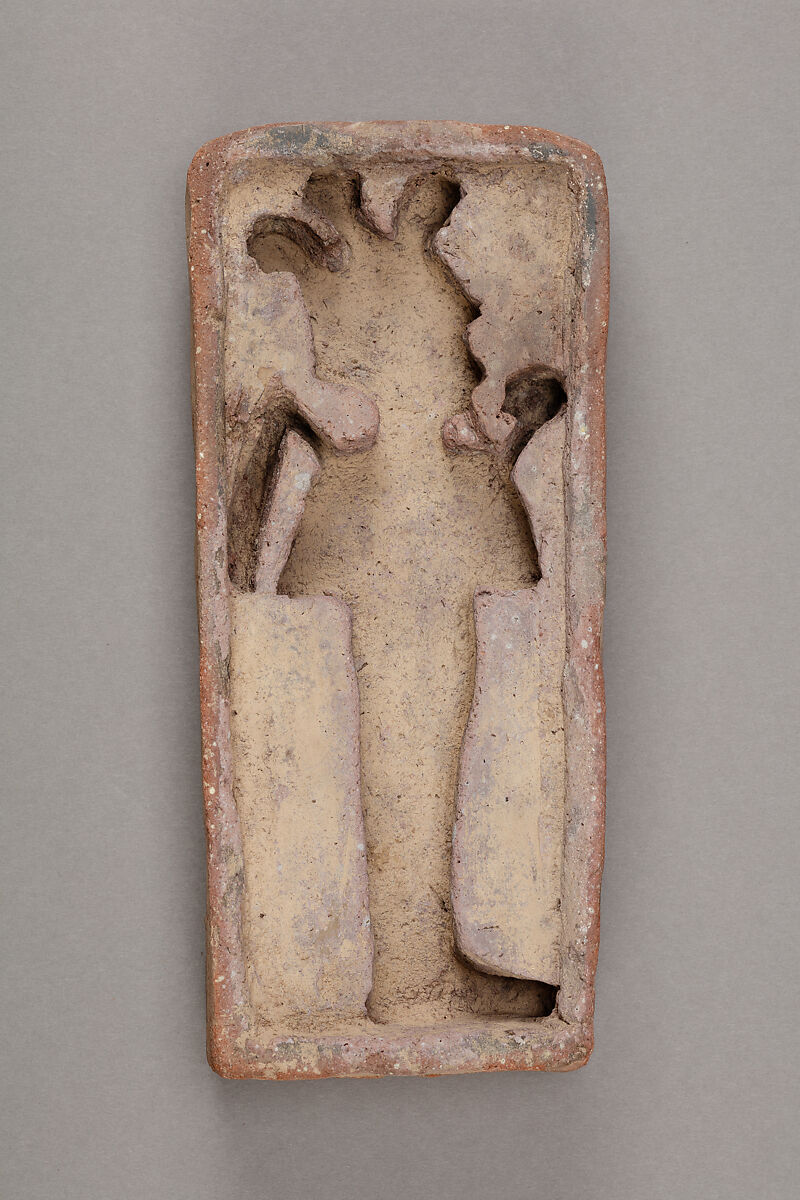 This artwork is meant to be viewed from right to left. Scroll left to view more.