Apis
Late Period–Ptolemaic Period
Not on view
The worship of the Apis bull is attested as early as Dynasty I. Arguably the Apis, unlike many sacred animals in Egypt, was not just favored by a certain deity, but was considered a deity in his own right. A single living representative was stabled near the Ptah temple in Memphis. The bull selected for this important role had certain colorful markings, such as a white triangle on the forehead, and black patches resembling winged birds or scarabs on the body. The bull shown here preserves many of these designs and other features in wonderful detail: an elaborate collar on its neck, a winged scarab, a decorated cloth across its back, a winged bird, articulation of the hooves, and strands of hair in the tail.

The Apis bull participated in ceremonies of fertility and regeneration. When it died, it was embalmed and buried with all honors; at that time, a new bull bearing the requisite markings was selected. Beginning with the reign of Amenhotep III (1390–1352 B.C.) in Dynasty 18, the place of Apis burials gradually became a huge and growing underground system of chambers called the Serapeum in the Memphite necropolis, Saqqara. The bull was so revered that even the mothers of Apis bulls had their own cult and burial place.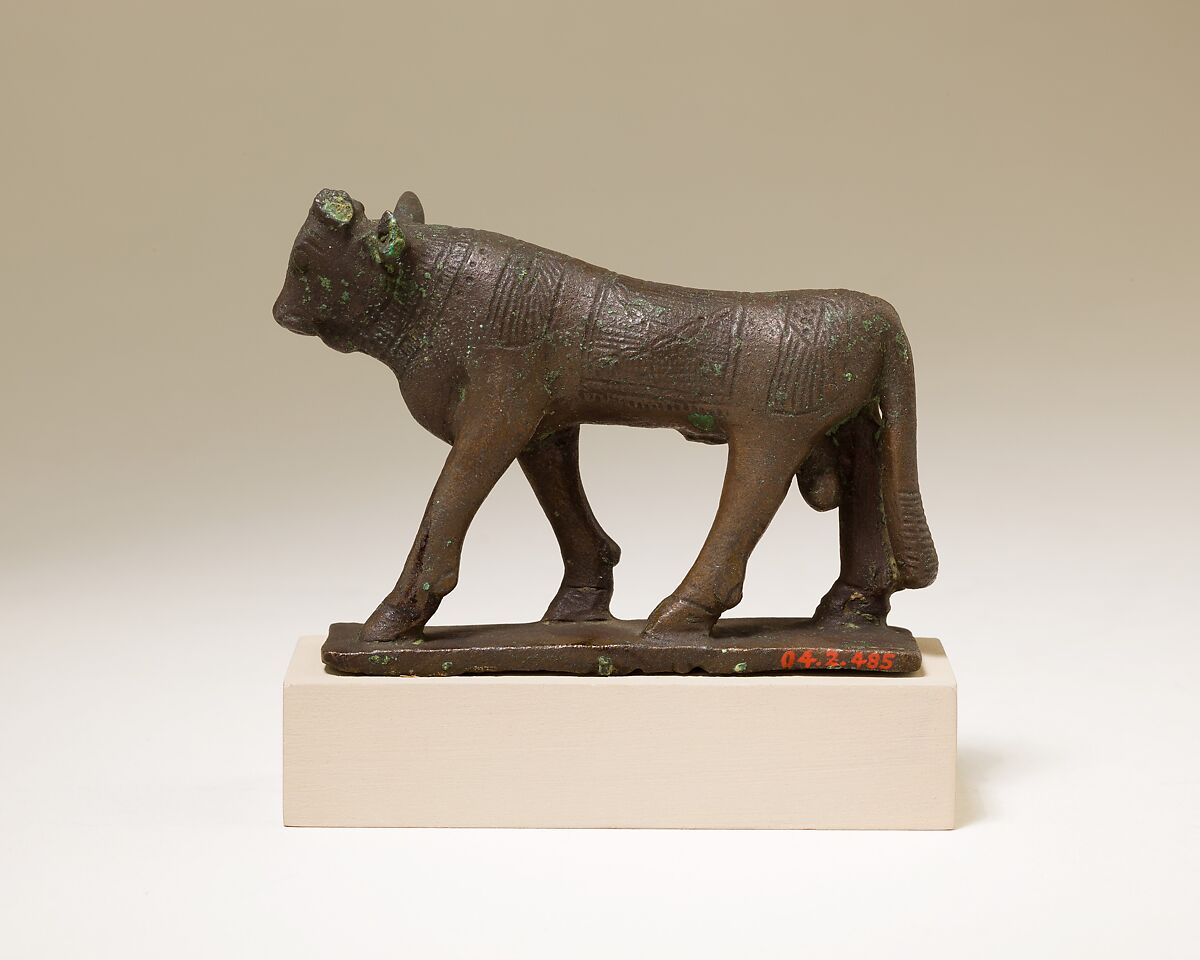 This artwork is meant to be viewed from right to left. Scroll left to view more.