Everhard Jabach (1618–1695) and His Family
Charles Le Brun French

Not on view
This painting combines the domestic intimacy and descriptive richness of Dutch and Flemish art, which Jabach collected and admired, with the measured formal organization and allegorical allusions characteristic of French portraiture. Everhard Jabach (1618–1695), dressed in black, is seated in the company of his wife and their four children. Although Le Brun presents an arresting portrayal of each sitter, much of the composition is given over to Jabach and the emblems of his cultural interests and, through the artist's reflection seen as a self-portrait in the mirror, his association with France's leading painter. Le Brun's canvas must have been executed around 1660, which also coincides with the construction of Jabach's grand new Parisian house.
#5108. Everhard Jabach (1618–1695) and His Family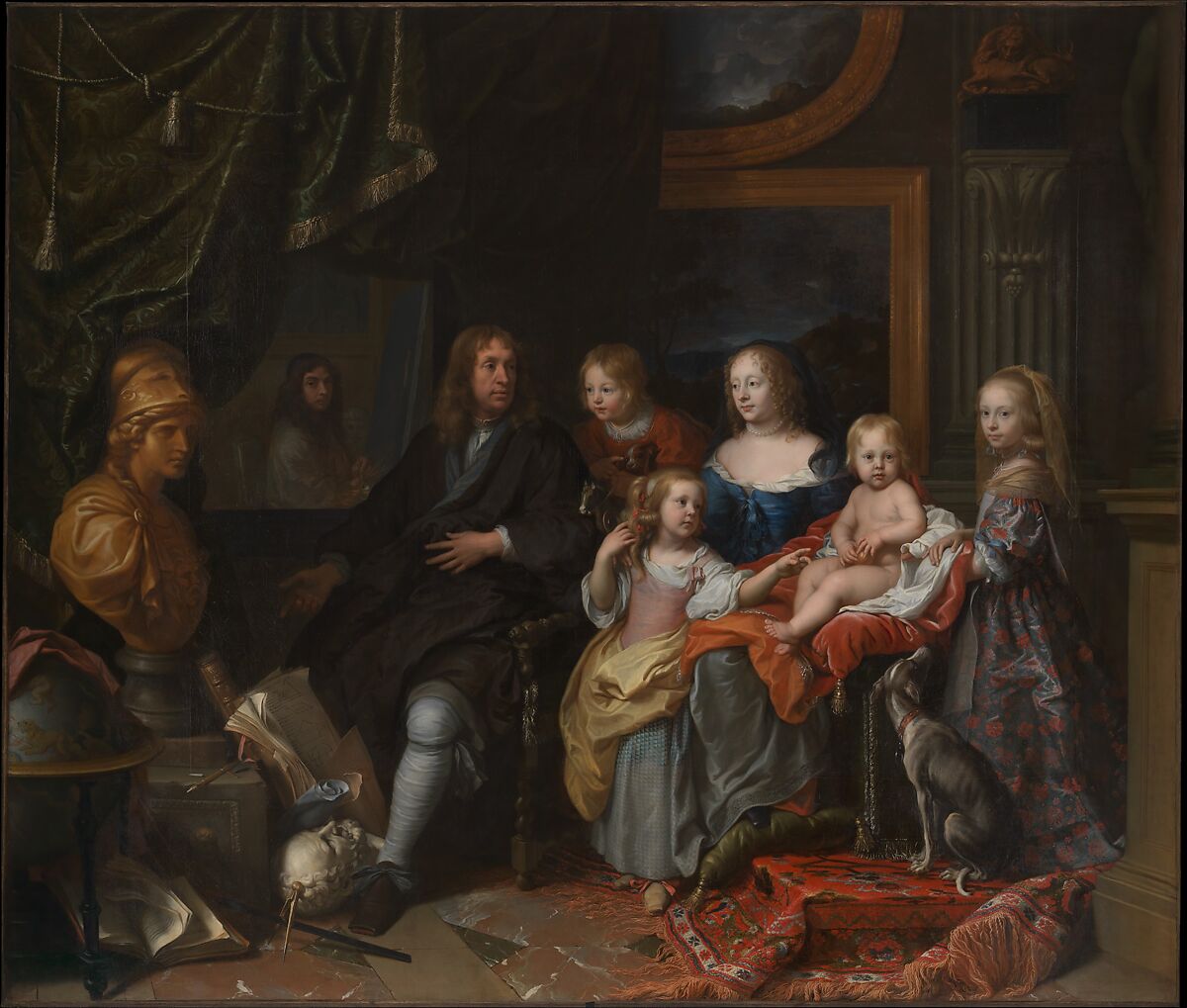 This artwork is meant to be viewed from right to left. Scroll left to view more.