Mamluk Philae Dish
On view at The Met Fifth Avenue in Gallery 454
This kind of shallow dish with a narrow rim and a flattened omphalos (boss) at center is known as a philae. The type dates back to antiquity, but examples from the early and medieval Islamic periods are rare, and their function likely differed from era to era. Here the ogive medallions, rosettes with swirling petals, ducklike birds, and radiating patterns are all typical of Mamluk metalwork. However, the patterns in the central boss—an interlaced, six-pointed star formed by three curvilinear panels—depict large lotus blossoms, reflecting the introduction of Ilkhanid Mongol chinoiserie to Mamluk Syria and Egypt after 1320.
This dish compares closely with two others inscribed with the honorific titles of mid-fourteenth-century Mamluk sultans: one in the Freer Gallery of Art, Washington, D.C., made for a Mamluk officer of Sultan Hasan (r. 1347–51, 1354–61), and another in the Keir collection that was made for Sultan Salih (r. 1351–54). On all three examples the brass is inlaid with precious silver and gold, suggesting that this dish, like those, was intended for a member of the Mamluk ruling elite. The Arabic verses inscribed around the cavetto (concave portion of the dish) encourage the dish's owner to drink, but whether wine or water is unclear.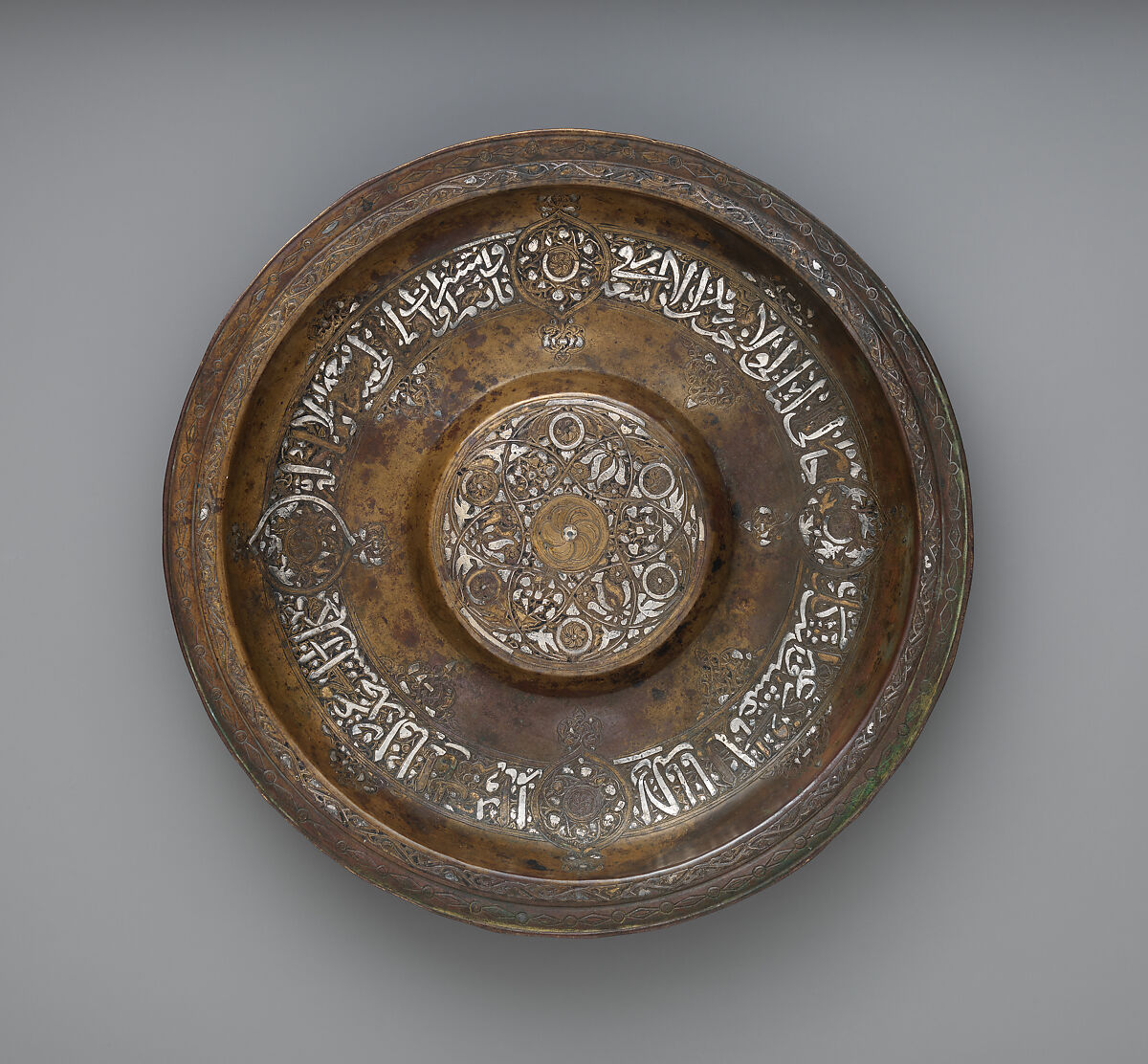 This artwork is meant to be viewed from right to left. Scroll left to view more.