Tripod plate with mythological scene
Not on view

Multiple levels of the cosmos converge in this intricately painted plate. Emerging from the dark waters of a sinkhole, the rain god Chahk occupies center stage. Exuberant tendrils emerge from his head, terminating in personified flowers, a roaring jaguar, and a serpent. Celestial creatures reign above, including a bird and a crocodile-headed being in the upper right. Below, a partly effaced Maize God sprouts from the submerged rhizome of a water lily.

Plato trípode con escena mitológica
México o Guatemala
Siglo VII al VIII
Cerámica, pigmento

Múltiples niveles del cosmos se muestran en este plato ricamente decorado. De las aguas negras de un pozo emerge Chahk, el dios de la lluvia, para ocupar el lugar central. En su cabeza hay brotes que terminan en flores personificadas, un jaguar que ruge y una serpiente. En lo alto reinan criaturas celestiales, entre las que se hallan un pájaro y un ser con cabeza de cocodrilo. Abajo, parcialmente borrado, el dios del maíz brota del rizoma sumergido de un lirio acuático.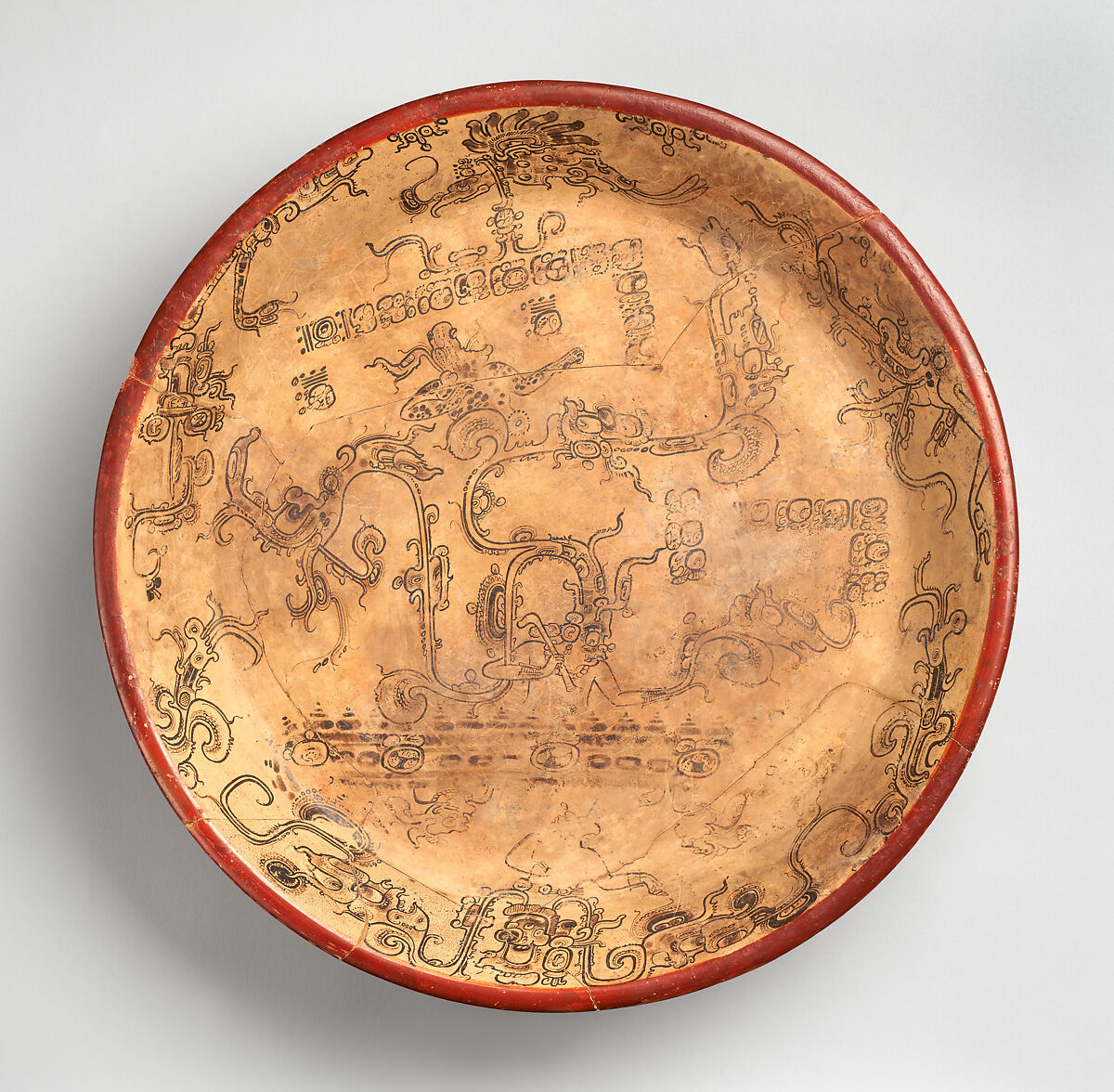 This artwork is meant to be viewed from right to left. Scroll left to view more.