Kosode with a Paragon of Filial Piety
Not on view
In the late Edo period, warrior-class women often wore robes ornamented with Japanese or Chinese classical or literary themes. Embedded in the decoration of this robe—a winter landscape with plum blossoms and chrysanthemums—is a visual reference to the ancient Chinese Confucian legends known as the Twenty-Four Paragons of Filial Piety.

The story illustrated here involves Wang Xiang (Japanese: Ōshō), a third-century official who, to fulfill his stepmother's craving for fresh fish in midwinter, caught some fish by lying on the ice until it melted. Wang Xiang is represented by only his clothing: an official's cap in gold with a red cord and a court robe in white with green details lie on the riverbank in front of a fishing pole and creel.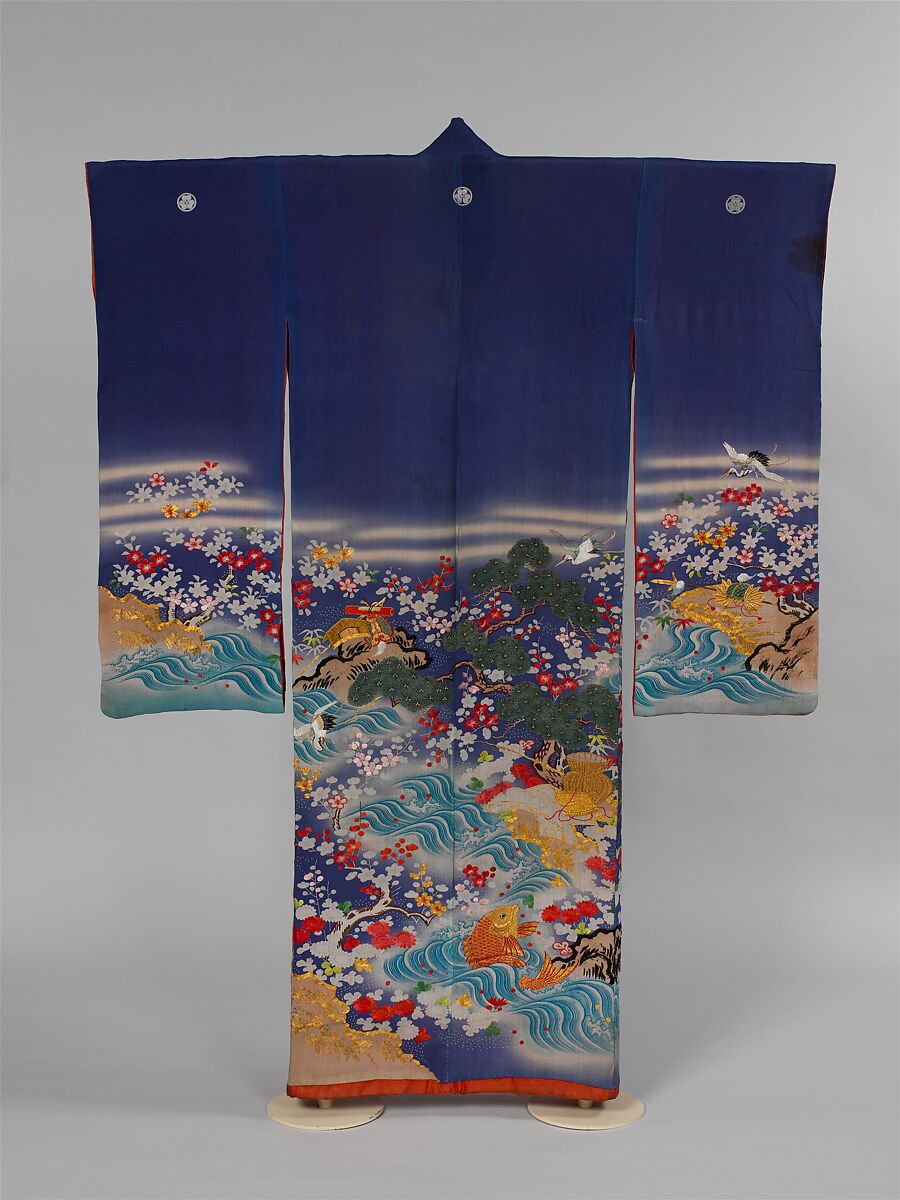 This artwork is meant to be viewed from right to left. Scroll left to view more.