Sofa
John Henry Belter American
or J. H. Belter & Co.

On view at The Met Fifth Avenue in Gallery 736
This five-legged sofa exemplifies the Rococo Revival style, popular in America during the 1840s and 1850s, which combined curvilinear forms and cabriole legs from eighteenth-century French sources with the extremely detailed, naturalistic ornament favored in the mid-nineteenth century. A number of American cabinetmakers produced such furnishings for the luxury market, but the German-born Belter has long been recognized for his extraordinary talent. A prolific maker with a large factory by 1856 on what is now the Upper East Side, he was particularly known for his rosewood drawing-room furniture and for his thin, laminated construction and moded forms—as demonstrated here—which were achieved by using a patented method of steam and pressure.


Although hundreds of American pieces in this genre survive, not many are documented and the best are almost always ascribed to Belter. Few examples are as accomplished or exuberant as this sofa, which is distinguished by a voluptuous serpentine crest with luxuriant, griffin-flanked bouquets. Springing from two cornucopias, the central floral garland is supported by a Renaissance-style urn and paired dolphins.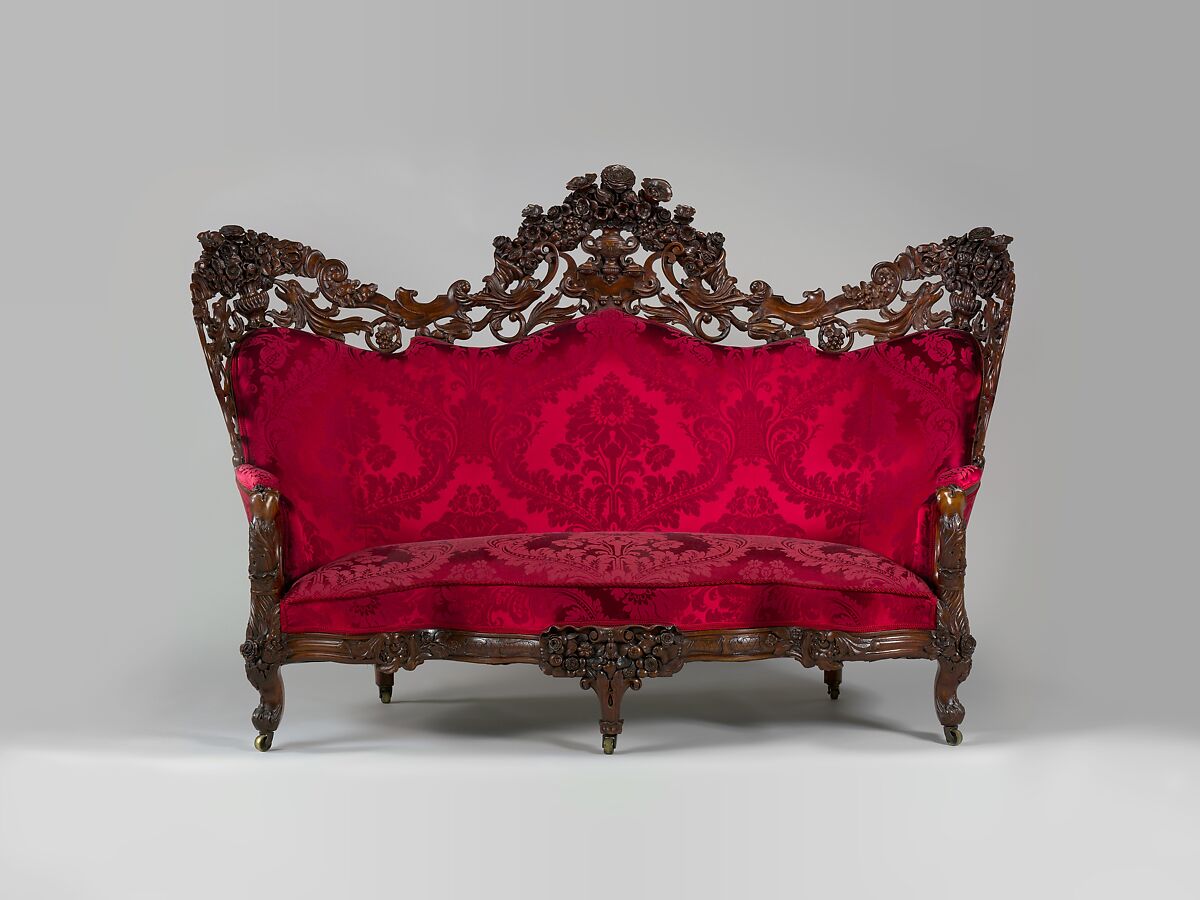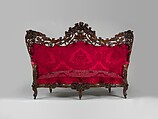 This artwork is meant to be viewed from right to left. Scroll left to view more.