Returned to lender The Met accepts temporary loans of art both for short-term exhibitions and for long-term display in its galleries.
Eccentric flint depicting a canoe with passengers
Not on view
Filled with marvelous mythical beings, these canoes transport reptilian creatures at the prow and stern, each joined by one of the major gods at the center. K'awiil, the lightning god, rides on the flat canoe, whereas the Maize God is shown on the curved flint boat. The saga of the Maize God includes a watery transit through death before his triumphal rebirth.

Pedernal excéntrico con una canoa y pasajeros
México o Guatemala
Siglo VII al IX
Pedernal

Estas canoas llenas de seres míticos maravillosos llevan en la proa y en la popa criaturas reptilianas vinculadas a los dioses mayores que están en el centro. K'awiil, el dios del rayo, viaja en la canoa plana, mientras que el dios del maíz ocupa la barca curva. Las aventuras de esta deidad incluyen un viaje por agua en su tránsito por la muerte hacia el renacimiento triunfal.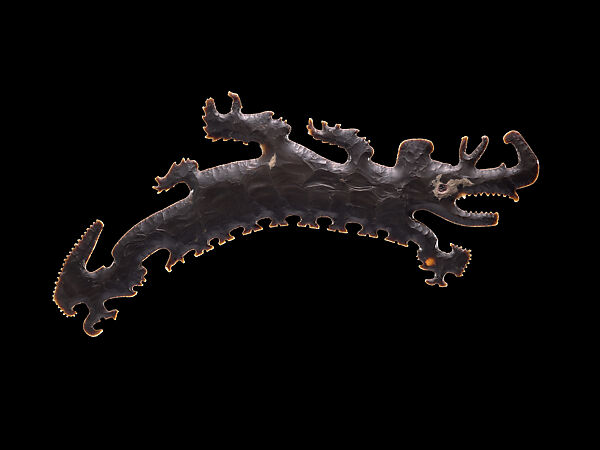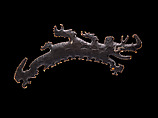 This artwork is meant to be viewed from right to left. Scroll left to view more.