Letter
Rai San'yō 頼山陽 Japanese

Not on view
This letter was brushed by the celebrated Confucian scholar Rai San'yō, who also established a reputation as a poet of Chinese verse, calligrapher par excellence, and Nanga painter. In 1811 he left the Hiroshima Domain, where his father had a prominent post, to become an itinerant scholar, and eventually settled in Kyoto, where he established an academy devoted to the study of Chinese classics. He also devoted himself to composing Chinese poetry and to writing the manuscript of Unofficial History of Japan (Nihon gaishi 日本外史), a revisionist history of Japan that reasserted the importance of the prerogatives or the imperial family. Throughout his career, San'yō built an extensive network of noted intellectuals, poets and painters of the day, and many collaborative inscribed paintings survive. His calligraphies, including letters such as this one, have always been cherished by collectors and widely published.

This letter, addressed to San'yō's son, Rai Itsuan 頼聿庵 (1801–1856), requests funds to cover the cost of carving woodblocks needed to publish a book of the collected writings of San'yō's father, Rai Shunsui 頼春水 (1746–1816). Shunsui served as a Confucian scholar-official in the Hiroshima domain until his death in 1816. After Shunsui's death, San'yō immersed himself in collating and editing his father's poems and essays. He sought to publish them so they might be preserved for posterity. Because San'yō had left the domain, his son Itsuan succeeded to Shunsui's position as a Confucian scholar-official in Hiroshima. The letter mentions "the cost of carving woodblocks." Although San'yo does not specify what book he wanted to publish, the timing suggests that it was for his father's collected writings, which were published in 1828 under the title Shunsui's Posthumous Writings (Shunsui ikō 春水遺稿).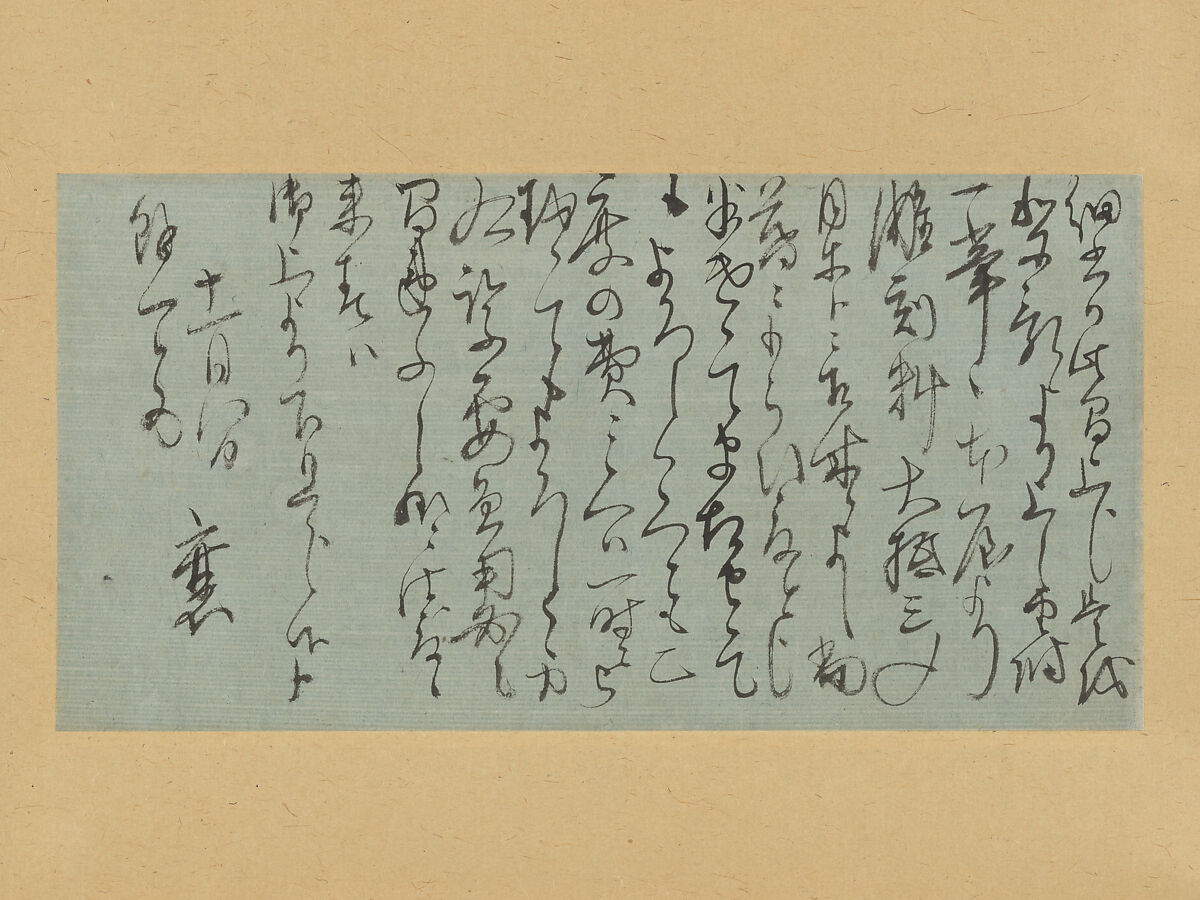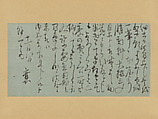 This artwork is meant to be viewed from right to left. Scroll left to view more.