Irises
Suzuki Kiitsu 鈴木基一 Japanese

Not on view
In a marsh of brilliant blue irises in full bloom in summer, a pair of swallows frolic on the verdant bank in the right scroll, while a kingfisher sits perched on a stump on the left (Fig. 1). This brilliantly colored diptych on silk was created by the celebrated Edo-based painter Suzuki Kiitsu at the end of his career, when the artist was experimenting with a new modern style that combined the traditional graphic—almost decorative—expression of Rinpa painting with a turn toward Western realism. The effect is somewhat surreal and mesmerizing, similar to the visual impact of Irises and Moth from the Mary Griggs Burke Collection, which was created around the same time (Fig. 2, 2015.300.95). For viewers accustomed to the artist's earlier works created with thickly applied mineral pigments, the first impression may be disconcerting, but it is a reminder that Kiitsu was active right up until the end of the Edo period, and he can be seen as pioneer of a hybrid style of painting that will later be associated with Nihonga, or modern "Japanese-style painting."

Kiitsu, son of a cloth dyer, was the principal pupil of the Rinpa revivalist Sakai Hoitsu (1761–1828), and worked closely with his master from the mid-1810s. Kiitsu assisted the master in the compilation of the Kōrin hyakuzu (One-Hundred Paintings by Kōrin), which served as textbook of the Rinpa idiom of painting and graphic design. Kiitsu left behind a large corpus of paintings, most of which are in style close to Hōitsu, keeping in mind that they probably collaborated on works at the end of the master's life, and that he sometimes created works on Hōitsu's behalf.. Kiitsu's later works, as here, have a distinctive modern flavor.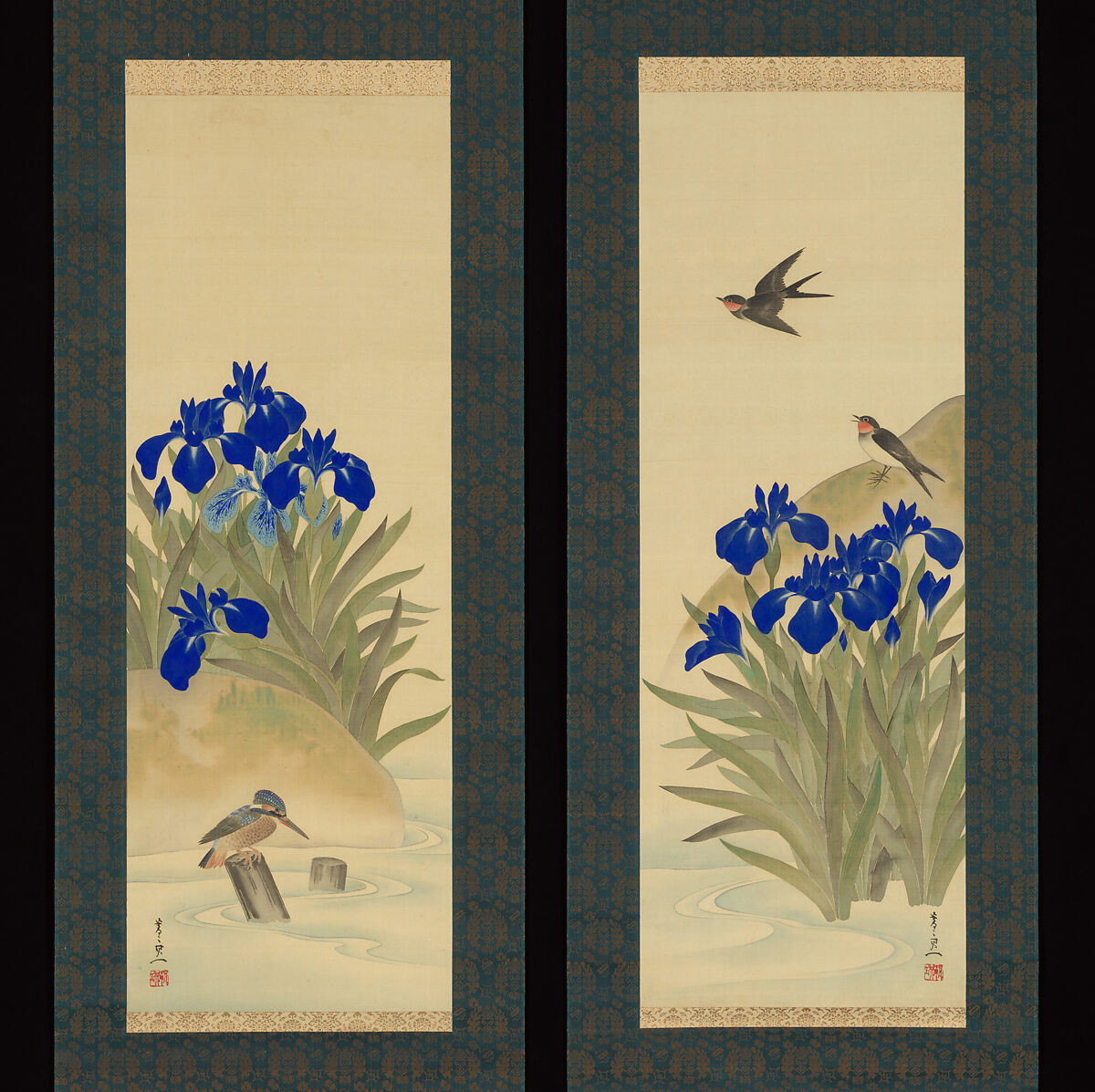 This artwork is meant to be viewed from right to left. Scroll left to view more.