On loan to The Met The Met accepts temporary loans of art both for short-term exhibitions and for long-term display in its galleries.
Covered box with hibiscus and grapevines
On view at The Met Fifth Avenue in Gallery 220
This box exemplifies the highest quality of cloisonné produced by the imperial Ming workshop. In addition to stylized lotus scrolls commonly seen on earlier works, it features a naturalistic depiction of flowers and fruits. To create the subtle color variations on the leaves, artists used a sophisticated process of mixing yellow, green, and red enamels. These representations date this piece to the mid-fifteenth century, most likely the legendary Jingtai era (1450–57)—a golden age of cloisonné enamel production in China.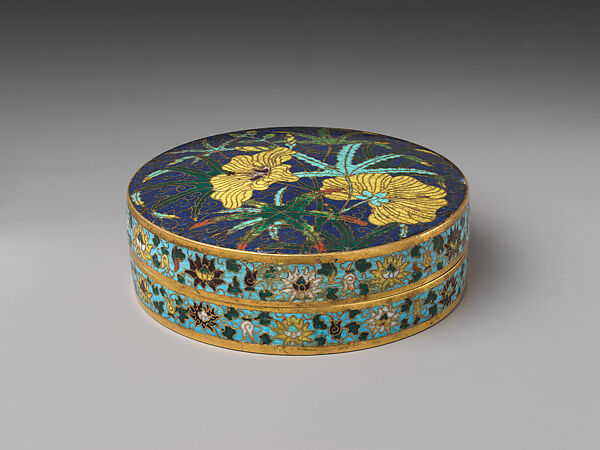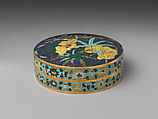 This artwork is meant to be viewed from right to left. Scroll left to view more.