Powrót z piekła hitlerowskiego : wspomnienie z obozu koncentracyjnego w Gross-Rosen i Litomierzycach
Author Antoni Gładysz Polish

On View Gallery Watson Library

The title of this Polish memoir roughly translates to: "Return from the Nazi hell: memories from the concentration camps at Gross-Rosen and Litomierzyce." The experiences of the author, Antoni Gładysz, a social activist, writer, and deputy in the Sejm of the Polish People's Republic, are illustrated with black and white sketches throughout the book. The illustrator and cover artist are unknown.


Gladysz was arrested by the Gestapo because of his involvement in the Polish resistance. He was first sent to the camp at Gross-Rosen in Germany (now Rogoźnica, Poland) and was later transferred to the Leitmeritz concentration camp in Czechoslovakia. Soon after the war, he published this volume. A second edition was published in 1946 by Zwiazek B. Wiezniów Ideowo-Politycznych and features different cover artwork.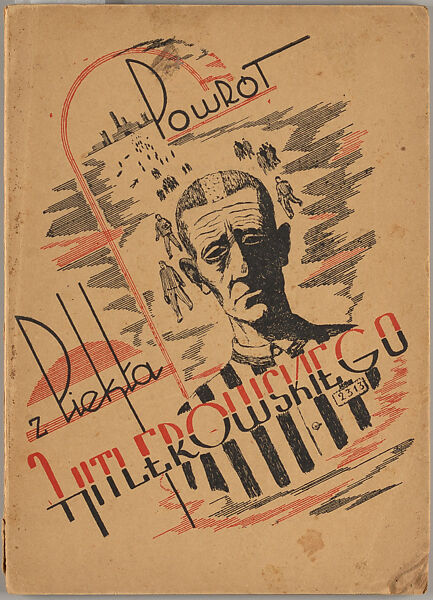 This artwork is meant to be viewed from right to left. Scroll left to view more.