Imtikar Ally
Principal Department Technician
Imtikar Ally has worked at The Met since 1990. He joined the department in 2005.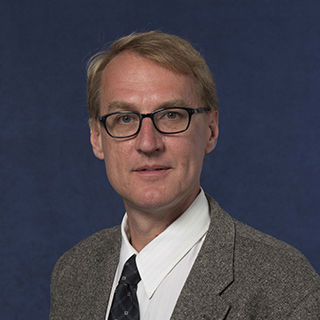 Kurt Behrendt
Associate Curator of South Asian Art
Kurt Behrendt has been at The Met since 2006. He has curated a series of exhibitions, including Bodhisattvas of Wisdom, Compassion and Power (2021), Seeing the Divine: Pahari Painting of North India (2018), Tibet and India (2014), and Buddhism along the Silk Road (2012) , and has published widely on the Buddhist art of the Indian subcontinent. Ongoing field research in India, Pakistan, Nepal, and Tibet provides a foundation for his exhibitions and publications. His 1997 PhD from UCLA was published as the book The Buddhist Architecture of Gandhara (Leiden: Brill, 2004).
Selected Publications
Behrendt, Kurt. "Architectural Evidence for the Gandharan Tradition after the Third Century." In Problems of Chronology in Gandharan Art: Proceeding of the First International Workshop of the Gandhara Connections Project, edited by Wannaporn Rienjang and Peter Stewart, 149-64. Oxford: Archaeopress Publishing Ltd., 2018.
———. "Buddhist Sculptures of Bihiar and Orissa from the 9th to 12th centuries: the Geographic Distribution of Iconographic types," In Across South Asia: A Volume in Honor of Professor Robert L. Brown. edited by Rob Decaroli and Paul Lavy, New Delhi: D. K. Printworld, 2020.
———. MetPublications: Selected Publications by Kurt Behrendt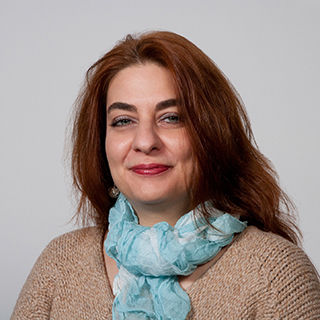 Monika Bincsik
Diane and Arthur Abbey Curator for Japanese Decorative Arts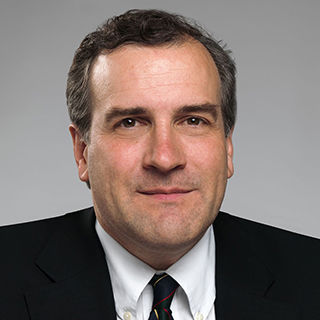 John T. Carpenter
Mary Griggs Burke Curator of Japanese Art
John T. Carpenter has been with The Met since 2011. From 1999 to 2011, he taught the history of Japanese art at the School of Oriental and African Studies (SOAS), University of London, and served as head of the London office of the Sainsbury Institute for the Study of Japanese Arts and Cultures. He has published widely on Japanese art, especially in the areas of calligraphy, painting, and woodblock prints, and has helped organize numerous exhibitions at the Museum, including Designing Nature (2012–13); Brush Writing in the Arts of Japan (2013–14); Celebrating the Arts of Japan (2015–17), The Poetry of Nature (2018–2019), and The Tale of Genji: A Japanese Classic Illuminated (2019).
Selected Publications
Carpenter, John T., ed. Hokusai and His Age: Ukiyo-e Painting, Printmaking, and Book Illustration in Late Edo Japan. Leiden: Hotei, 2005.
———, ed. Reading Surimono: The Interplay of Text and Image in Japanese Prints. Leiden: Hotei, 2008.
Met Publications: Selected Publications by John T. Carpenter
Alison Clark
Collections Manager
Alison Clark joined the department in 2006. She works with The Met's databases, monitors gallery/storage climate, handles preventive conservation projects, and conducts provenance research. Alison also coordinates object photography, some exhibitions and loans, and department website content. She participates in The Met's Collection Care Group and the Time-Based Media Working Group. An alumna of Beloit College, she earned a MA in medieval history from Fordham University and a graduate certificate in museum studies from New York University. Her previous experience includes the Merchant's House Museum, the New York Public Library, and the Whitney Museum of American Art.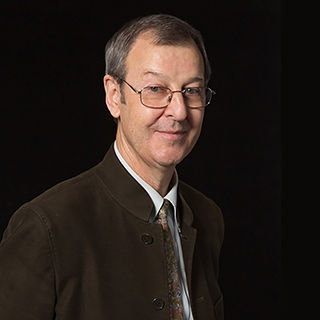 John Guy
Florence and Herbert Irving Curator of South and Southeast Asian Art
Djamel Haoues
Departmental Technician
Djamel Haoues joined the department in 2021.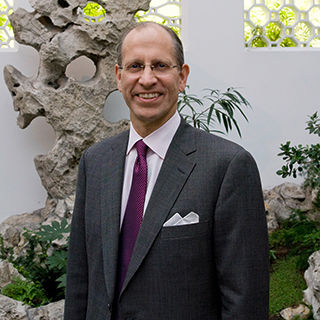 Maxwell K. (Mike) Hearn
Douglas Dillon Chairman
Maxwell K. (Mike) Hearn joined The Met in 1971 to help oversee the expansion of the Chinese art collection and the addition of new exhibition spaces. Since 2011 he has served as department chair. Mike has curated more than fifty exhibitions, authored or contributed to numerous catalogues, and taught graduate and undergraduate seminars on Chinese painting at Yale, Princeton, Columbia, and the New York University Institute of Fine Arts. He earned his BA from Yale University and his PhD from Princeton University, and was elected fellow at the American Academy of Arts and Sciences in 2014.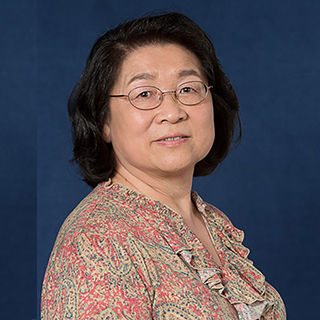 Yuan-li Hou
Douglas Dillon Conservator of Chinese Paintings
Yuan-li Hou joined the department in 2003. A leader in The Met's Asian Art Conservation Studio, she is responsible for restoring and remounting fragile or damaged works, as well as training students in traditional remounting techniques. Yuan-li has forty-one years of experience as a conservator. She trained and worked at The Palace Museum from 1975 to 1985 and, after immigrating to the United States in 1986, she worked as a restoration consultant for both private collectors and cultural institutions. She was a conservation specialist at the Freer and Sackler Galleries from 1998 to 2000.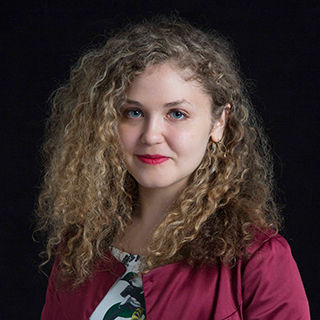 Mary Hurt
Coordinator for Administration & Gallery Rotations
Mary Hurt joined the Department of Asian Art in October 2016. Mary provides essential support to the administrative and curatorial staff, acting as the primary point of contact between the department and the public, and assisting with exhibition logistics. Mary graduated with her BA from Sarah Lawrence College in 2013. Prior to joining The Met, she worked for three years as the personal assistant to a seasoned painter and an independent curator, providing support in catalogue production and exhibition coordination. She has also written and edited copy for several galleries and artists.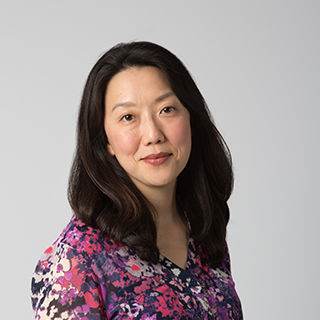 Eleanor Soo-ah Hyun
Associate Curator
Eleanor Soo-ah Hyun joined The Met in September 2019. From 2015 to 2019, she worked at the British Museum as their first Curator for the Korean Collections. She returns to the department after being a Jane and Morgan Whitney Fellow in 2013 and 2014. She is also a PhD candidate at the University of Chicago researching late imperial Joseon Korean and Qing Chinese art.
Sooyoung Jeon
Departmental Technician
Sooyoung Jeon joined the department on October 31, 2022, transferring from The's Met's Security team, where she served as a Security Officer for eight years.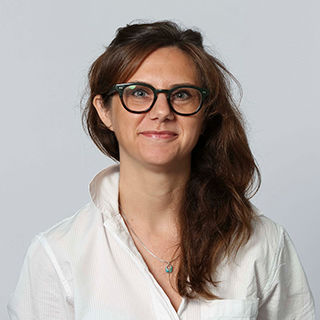 Jessica Kuhn
Collections Manager
Jessica Kuhn joined the department in 2014. She provides administrative support and coordination for all exhibitions in the Japanese and Korean galleries. She also processes some of the department's outgoing loans, researches provenance for works in the Japanese collection, photographs artworks for the online collection, and is the IPM point person for the department. She has a BFA in photography and an MA in arts administration. Previous experience includes working in contemporary art galleries and the Asian Art Museum, San Francisco.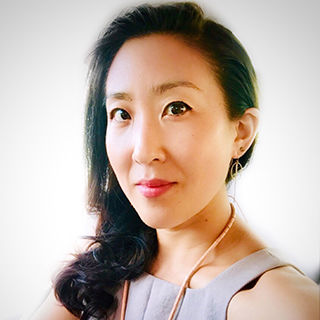 Stephanie Kwai
Senior Manager, Administration and Operations
Stephanie Kwai joined The Met in 2018. She oversees the department's operations, including exhibitions and rotations, budget, collection, administration, and capital projects. She supervises all aspects of the administrative and support staff and is also responsible for departmental fiscal activities, including the operating budget, donor funds, acquisitions, personnel, and gallery maintenance. Before completing her MA in East Asian studies at Columbia University, Stephanie studied modern Chinese art at Oxford University and Peking University. She graduated with a BFA in fine arts with a minor in communication from Cornell University.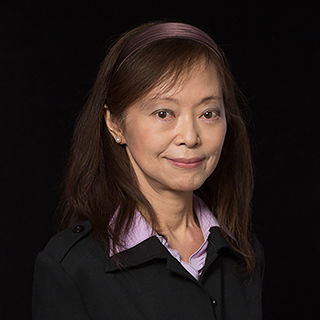 Shi-yee Liu
Assistant Research Curator of Chinese Art
Shi-yee Liu received her PhD from Yale University in 2003. She wrote her dissertation on the artist Chen Hongshou (1599–1652) and has published on the artist consistently since then. Focusing on traditional Chinese painting and calligraphy, she has authored an exhibition catalogue and a wide range of English and Chinese articles that examine artworks from an interdisciplinary angle. Curator of the exhibition Show and Tell: Stories in Chinese Painting (2016–17), she also participates in other exhibition projects and publishes the documentation of Chinese paintings and calligraphies on the Museum's website.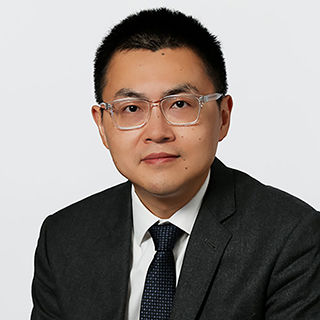 Pengliang Lu
Brooke Russell Astor Curator of Chinese Art
Selected Publications
Lu, Pengliang. "Xuanlu Bianyi (On Xuande Bronze Incense Burners)." Wenwu 7 (2008): 64–92.
———. "Beyond the Women's Quarters: Meaning and Function of Cloisonné in the Ming and Qing Dynasties." In Cloisonné: Chinese Enamels from the Yuan, Ming, and Qing Dynasties, edited by Béatrice Quette, 63–79. New York: Bard Graduate Center, 2011.
———. "The Ingenuity of Qin-Han Craftsmanship." In Age of Empires: Art of the Qin and Han Dynasties, edited by Jason Sun, 39–49. New York: The Metropolitan Museum of Art, 2017.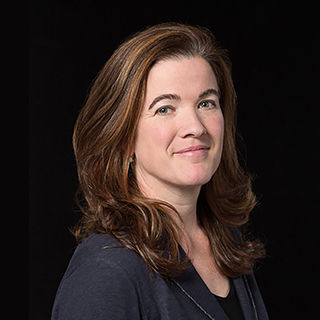 Jennifer Perry
Mary and James Wallach Family Conservator of Japanese Art
Jennifer Perry joined The Met in 2010 to oversee treatment and preservation of the Japanese paintings collections. After completing an MA in art history and an advanced certificate in conservation at the Institute of Fine Arts at New York University in 1993, she received her training at the Yamaguchi Bokunindo Studio and the Oka Bokkodo Co. Ltd. in Japan, where she worked on numerous Designated Cultural Properties. Prior to joining The Met, she worked at the Cleveland Museum of Art where, as associate conservator, she established the studio for Asian paintings conservation.
Selected Publications
Oka, Yasuhiro, and Jennifer Perry. "The Use of Digital Imaging in the Mass Repair of Japanese Historical Documents and Sutras: An Alternative to Direct Leaf Casting." Studies in Conservation 47, no. 3 (2002): 149–153.
Belard, R., H. Higuchi, and J. Perry. "Furunori (Aged Wheat Starch Paste): Challenges of Production in Non-traditional Settings." Journal of the Institute of Conservation 32, no. 1 (2009): 35–57.
Leona, Marco, P. Londero, J. Perry, K. Fukunaga, G. Bailey, and C. Hale. "Designing Nature: Ogata Kōrin's Technical Choices in Irises at Yatsuhashi." In Science and Art: The Painted Surface, edited by Antonio Brunetto, Giovanni Brunetti, Costanza Miliani, 335–52. London: The Royal Society of Chemistry, 2014.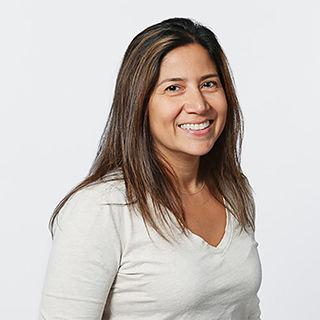 Beatrice Pinto
Supervising Departmental Technician
Beatrice Pinto was hired as a security officer at The Met in June 1997. In October 1998, she was promoted to assistant maintainer for the department of lighting and design; she joined the Department of Asian Art as a technician in May 1999. Beatrice received a promotion to senior technician in 2001 and to supervising technician in 2005. As one of a team of four, she is responsible for the handling, installation, and de-installation of all works of art in the department's galleries, as well as for gallery rotations and exhibitions.
Aaron Rio
Associate Curator of Japanese Art
Aaron Rio, a specialist of premodern Japanese painting, joined the department as Associate Curator of Japanese Art in 2019. He received his PhD from Columbia University, where his research focused on ink painting in the city of Kamakura during the fourteenth to sixteenth centuries. In 2014 and 2015, he served as a Jane and Morgan Whitney Fellow in the department. From 2015 to 2019 he was Andrew W. Mellon Assistant Curator and later Associate Curator of Japanese and Korean Art at the Minneapolis Institute of Art, where he curated exhibitions on modern ink painting, contemporary ceramics, narrative painting, medieval ink painting, and Buddhist art.
Selected Publications
Aaron M. Rio. "Shades of Mokkei: Muqi-style Ink Painting in Medieval Kamakura," in Michelle Ying-Ling Huang, ed., The Reception of Chinese Art Across Cultures (Newcastle upon Tyne: Cambridge Scholars Publishing, 2014), 2-22.
———. Boundless Peaks: Ink Paintings by Minol Araki (1928–2010). (Minneapolis: Minneapolis Institute of Art, 2017).
———. "The Practices of Painting in Late Medieval Kantō," in Frank Feltens and Yukio Lippit, Sesson Shūkei: A Zen Monk-Painter of Medieval Japan (Washington, DC: Freer Gallery of Art, Smithsonian Institution; Munich: Hirmer, 2021).
Inae Rurup
Assistant Manager for Friends of Asian Art
Inae Rurup joined the department in 2021.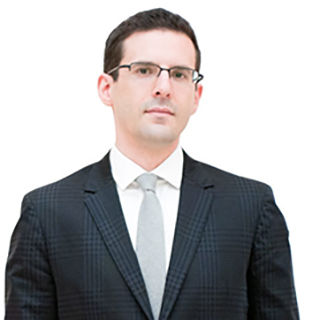 Joseph Scheier-Dolberg
Oscar Tang and Agnes Hsu-Tang Curator of Chinese Paintings
Selected Publications
Scheier-Dolberg, Joseph. "Qianlong in Our Eyes: A Case of Evolving Taste at the Museum of Fine Arts, Boston." In The Last Emperor's Collection: Masterpieces of Painting and Calligraphy from the Liaoning Provincial Museum, edited by Willow Weilan Hai Chang, Yang Renkai, and David Ake Sensabaugh. New York: China Institute, 2008.
— — —. "The Story of the Stones: A Record of Obsession in Four Vignettes." In Museum of Stones: Ancient and Contemporary Art at the Noguchi Museum, edited by Dakin Hart, 26–35. New York and London: The Isamu Noguchi Foundation and Garden Museum in association with Giles, 2016.
— — —. "A Portrait of Ambition: Yu Zhiding's Thatched Cottage at Western Stream." Arts Asiatiques 72 (2017), pp. 59 – 80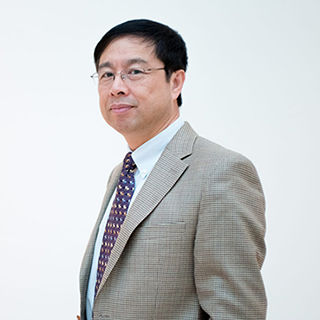 Zhixin Jason Sun
Brooke Russell Astor Curator of Chinese Art
Selected Publications
Sun, Zhixin, I-Tien Hsing, Cary Y. Liu, Pengliang Lu, Lillian Lan-ying Tseng, Yang Hong, Robin D. S. Yates, and Zhonglin Yukina Zhang. 2017. Age of empires: art of the Qin and Han dynasties. New York: Metropolitan Museum of Art.
— — —. "Ancient Chinese Bronzes in the Collection of the Metropolitan Museum of Art," Orientations, 46/2 (March 2015), pp. 148-156.
MetPublications: Selected Publications by Zhixin Sun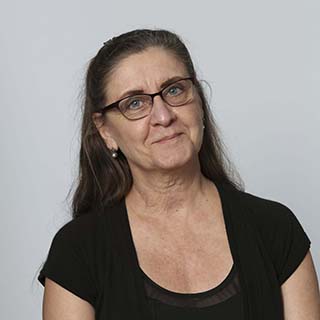 Jacqueline Taeschler
Senior Collections Management Assistant
Jacqueline Taeschler has been working at The Met since 1975. For twenty-five years, she worked in the reproduction studio, reproducing objects from the Museum's sculpture collection for merchandising in The Met Store. After the studio closed, she came to work in the Department of Asian Art, where she maintains the collection database and prepares paperwork for acquisitions, departmental loans, and special exhibitions. She received her BFA from The Cooper Union.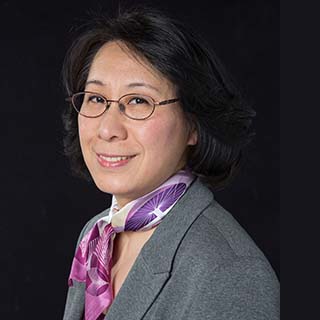 Kewei Wang
Starr Conservator of Chinese Paintings
Kewei Wang joined The Met in 2013. She restores fragile or damaged works, and trains students in traditional techniques of remounting. Kewei has forty years of experience in the conservation of Chinese painting. She trained and worked at The Palace Museum from 1976 to 1989. Later, she served as conservator of Asian and Western artworks on paper at The Hai Yan Institute for Conservation of Works of Art in Germany from 1989 to 1993 and senior conservator of Asian painting at the University of Michigan Museum of Art from 1996 to 2013, where she conserved Asian paintings from the university museum as well as from other American museums.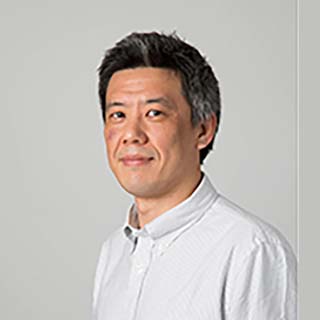 Masanobu Yamazaki
Conservator
Masanobu Yamazaki is responsible for the Museum's Japanese paintings collection. Before coming to The Met, he spent fifteen years as a conservator of Japanese paintings for Oka Bokkodo Co. Ltd., one of the premier conservation studios in Japan. He has also worked on special projects for The British Museum and The Museo Nacional de Soares dos Reis in Porto, Portugal. As an affiliate with the Association for the Conservation of National Treasures in Japan, he has worked on national treasures and important cultural properties for institutions throughout Japan.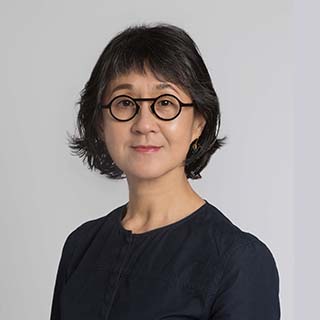 Hwai-ling Yeh-Lewis
Senior Collections Manager
Hwai-ling Yeh-Lewis oversees the storage and care of over 35,000 works in the Asian Art collection. This includes all administration procedures related to acquisitions, incoming and outgoing loans, the collection database, exhibitions, and collection inventory. She also manages internal and external requests for access to the collections, and works with the collections team to facilitate gallery installations and implement the highest standards for collection care. She received her MS in education from Indiana University.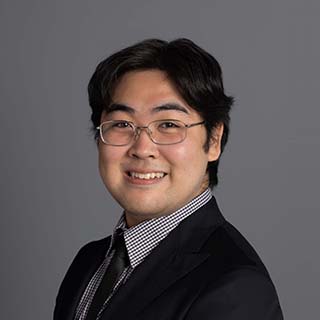 Edmon Zhou
Associate for Administration
Edmon Zhou joined the Department of Asian Art in 2022. As an Associate for Administration, he handles daily administrative operations such as public inquiries, travel, and is the procurement ambassador for the department. He is returning to the Met after his prior work as an intern in the Department of European Paintings. He is expecting to graduate with his MA in museum studies from New York University in 2023. He received his BA with a double major in anthropology and biology and a minor in art history from SUNY University at Buffalo.
Jianxiang Zhou
Associate Conservator
Jianxiang Zhou joined the Department of Asian Art as Assistant Conservator for Chinese paintings in September 2018. A graduate of the College of Art and Science at Beijing Union University, he trained and worked at the Palace Museum from 2012 to 2018, where his work played a vital role in the restoration and remounting of Chinese paintings and calligraphy. Jianxiang will train and work closely with master conservators Yuan-li Hou and Kewei Wang.