Photograph Conservation
The Photograph Conservation Department is dedicated to conserving and researching photographs, time-based media, and bound volumes, spanning from the earliest photographic experiments through the emergence of the digital era to the present day. The Department is part of the Sherman Fairchild Center for Works on Paper and Photograph Conservation.
Photographs are created with a combination of optics, light, and chemistry, and despite their relatively brief history, represent an enormous range of physical formats and aesthetic possibilities. Photographs have transformed the way we see our world and continue to fascinate viewers with their seemingly magical ability to reflect back the world around us. They can be delicate objects, sensitive to the environments in which they are stored and exhibited, and vulnerable when handled and used. The Met conservators are dedicated to ensuring that the photographs in the Museum's unparalleled collections receive the finest preservation and conservation attention available.
Staff members regularly share their research through conferences and publications, and are active in national and international professional organizations. Dedicated to strengthening and expanding the field, the Department has an exclusive Research Scholar fellowship for emerging conservators and supports a robust program of internships and educational programs. Our quarterly bulletin details our ongoing research, scholarship, and advocacy efforts.
The Met employed its first Photograph Conservator to care for, document, and research the Museum's photographic collections in 1990, initially as a part of the Paper Conservation Department and then within the curatorial Department of Photographs. In recognition of the importance of this distinct area of expertise, and the photograph conservators' international reputation for excellence, Photograph Conservation was established as an independent Museum Department in 2015. Between 1990 and the present, photograph conservation grew from one part-time conservator to encompass three specialists in photograph conservation, a book conservator focused on albums and photographically-illustrated books, a time-based media conservator, an administrator, and an endowed Research Scholar, operating today in a dedicated state-of-the-art lab.
The state-of-the-art conservation lab has the facilities and equipment essential to study, document, and conserve the Museum's photographic and time-based media (TBM) collections, from daguerreotypes to photograph albums to born-digital video art. A separate lab dedicated to TBM art conservation is close by. Through visual examination and non-destructive materials analysis, often undertaken in collaboration with the Department of Scientific Research, Photograph Conservation brings to light information about artists' techniques and the history of the medium, and helps to inform preventive conservation policies for exhibition, loan, and storage.
Photograph Conservation regularly welcomes fellows and interns into the Department, providing the opportunity to work side by side with conservators in a lab actively engaged in conservation, preventive conservation and research. Given the relative youth of both photograph and time-based media conservation, we are committed to nurturing and growing these critical areas of conservation specialization.
Research Scholarship in Photograph Conservation
Specific to the Department of Photograph Conservation, the Research Scholar fellowship is a two- to three-year fellowship to conduct a research project based on the Museum's resources and its collections of photographs, in addition to participating in the preservation- and exhibition-related activities of the Photograph Conservation lab. The Research Scholar position is considered a Senior Conservation Fellowship.
Learn more and how to apply
Junior Conservation Fellows
On occasion Photograph Conservation has accepted Junior Conservation Fellows for a one year fellowship. Unlike the Senior Fellows, these applicants are not required to submit a specific research proposal. These fellowships are open to applicants who have recently completed graduate-level training.
Learn more and how to apply
Internships and Summer Internships for Undergraduate and Graduate Students
Photograph Conservation also welcomes interns through the Education Department's program for paid summer internships.
Learn more and how to apply
Conservation Highlights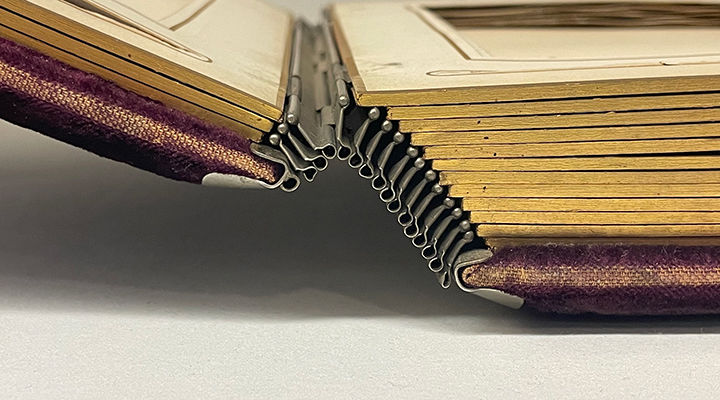 Get an up-close view and understanding of a variety of photograph album structures documented during an ambitious item-level preventive conservation survey of the over a thousand photograph albums and photographically illustrated books held in the Department of Photographs.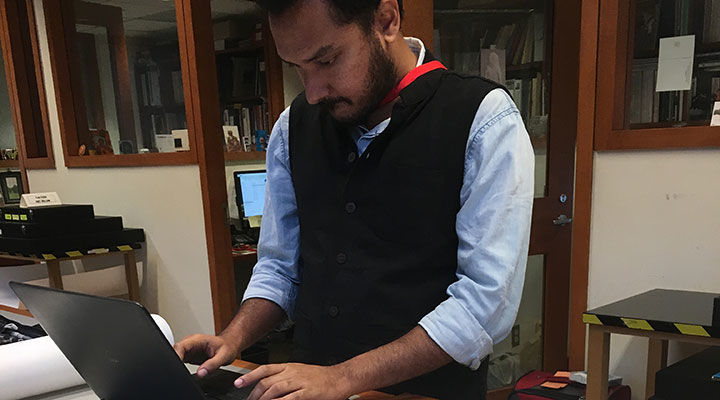 Photograph Conservation participates in the Indian Conservation Fellowship Program, welcoming and providing advanced training for Indian conservators in cultural heritage preservation.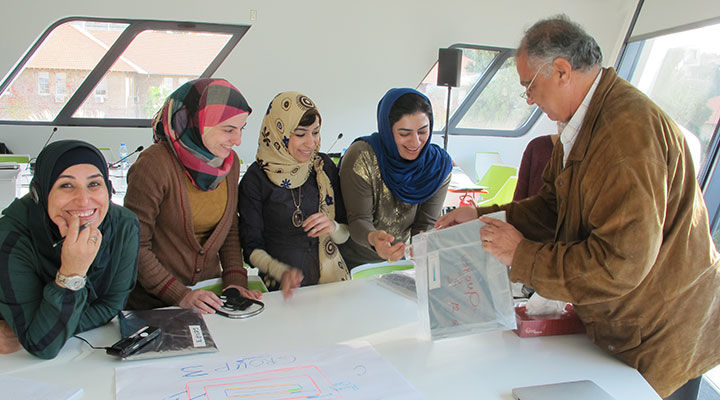 MEPPI is a broad initiative to promote the preservation of photograph collections in North Africa, the Arabian Peninsula through the Eastern Mediterranean.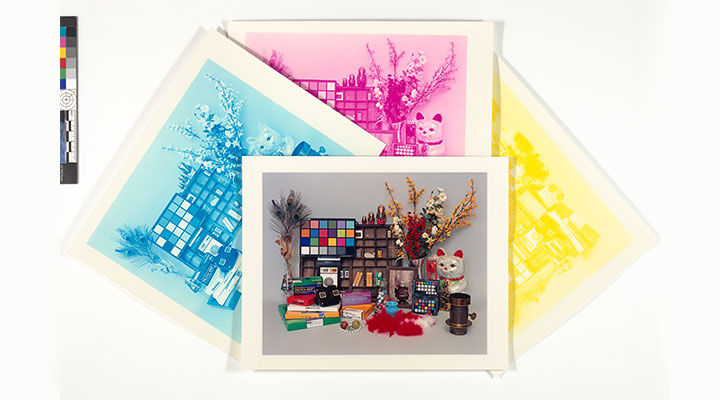 Learn more about the extraordinarily generous gift to Photo Conservation from Irene Malli and Guy Stricherz of CVI LAB, renowned masters of the rare Kodak Dye Transfer photographic printing process.
Our Work
Who We Are
Dig Deeper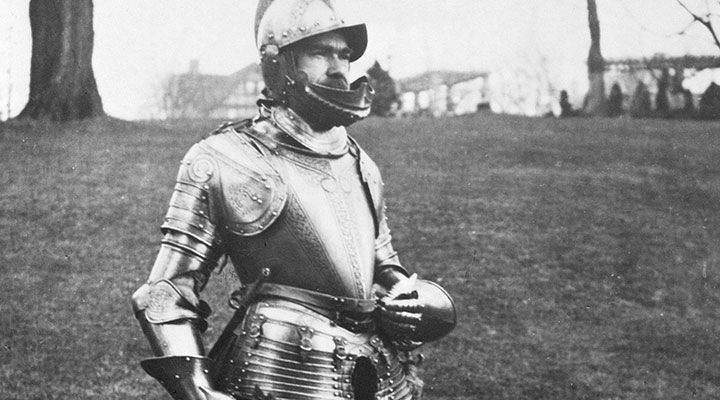 Read fresh perspectives on Photograph Conservation at The Met.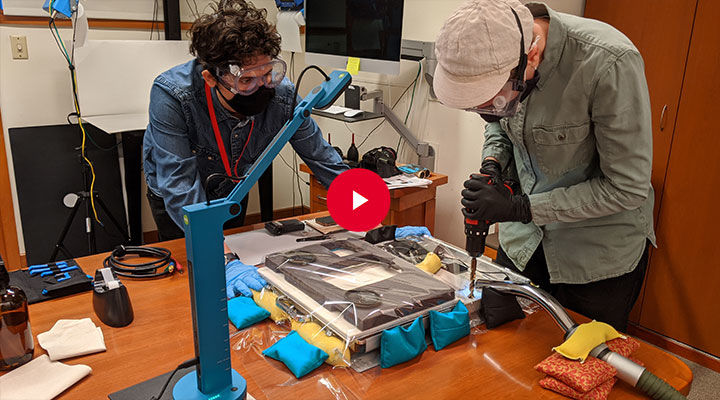 Watch videos about photograph conservation—behind-the-scenes work, interviews, lectures, and more.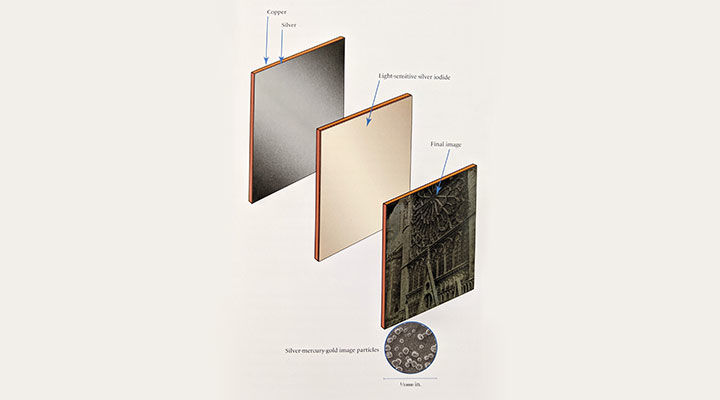 Dive into The Met's many publications on photograph conservation.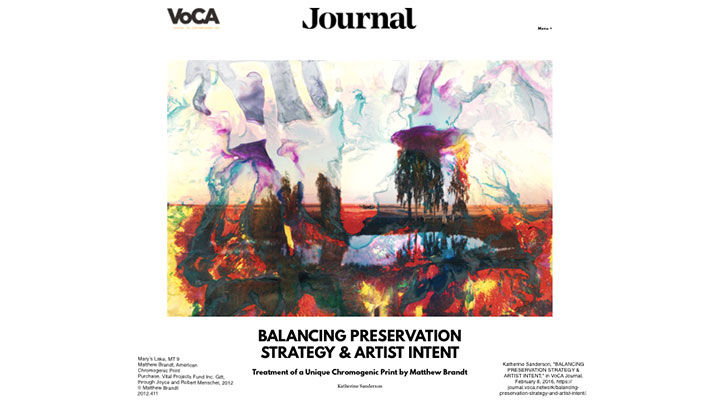 Browse an abridged bibliography of our staff's published scholarship.
Stay Connected
---
Marquee: Gilbert & George (Gilbert Proesch, British, born 1943; George Passmore, British, born 1942). Here (detail), 1987. Hand-dyed photographs, mounted and framed in 35 parts, 9 ft. 10 3/4 in. × 11 ft. 7 1/8 in. × 3/4 in. (301.6 × 353.4 × 1.9 cm) Each: 23 3/4 × 19 7/8 × 3/4 in. (60.3 × 50.5 × 1.9 cm). The Metropolitan Museum of Art, New York. Anonymous Gift, 1991 (1991.210a–ii). © Gilbert & George