Emperor Charles V (1500–1558) and his Son Philip II of Spain (1527–1598)
Leone Leoni Italian

On view at The Met Fifth Avenue in Gallery 536
This is a rare, possibly unique instance of a Renaissance cameo documented in the carver's own words. The eminent Hapsburg court sculptor Leone Leoni wrote in 1550 from Milan to Cardinal Granvella, agent of Charles V in Brussels, that "a fantastic stone" inspired him to carve a double portrait of Charles and his son, Philip II, "the way a sculptor used to do for Caesar and Augustus. On the reverse I represented the Empress so beloved of the Emperor." Isabella of Portugal, wife of Charles and mother of Philip, had died in 1539. Leoni estimated that his work had taken two months. He was perpetually busy with important projects and his attention cannot have been undivided, yet as the precious letter corroborates, he obviously took great care with the cameo's execution.

Jugate portraits, in which one profile overlaps another, were indeed invented by the ancient Romans. The object behind the heads here is a winged thunderbolt, borrowed from the imagery of Jupiter. The two men's faces are livelier than Isabella's; her likeness was modeled on a posthumous portrait, possibly painted by Titian.

The chip at the top, while unfortunate does not diminish this jewel's power.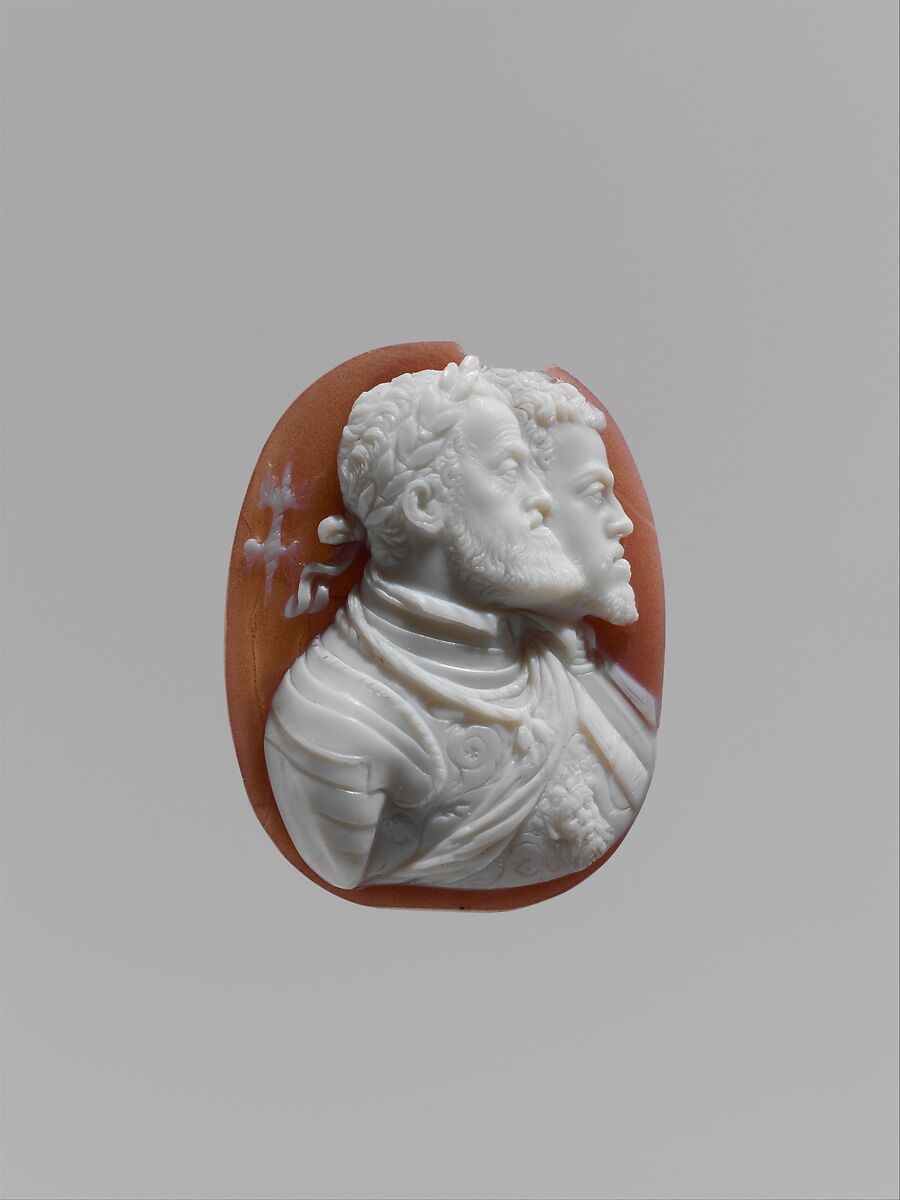 This artwork is meant to be viewed from right to left. Scroll left to view more.