Armor of Henry Herbert (1534–1601), Second Earl of Pembroke
Made in the Royal Workshops at Greenwich British

On view at The Met Fifth Avenue in Gallery 371
This armor was made for Henry Herbert (1534–1601) in the royal workshops at Greenwich. Originally, it consisted of a garniture for field and tournament. The present burgonet (helmet) and falling buffe (face defense) were designed for light cavalry and infantry use. Among the garniture's missing elements are two close helmets and several reinforcing pieces for the tournament, similar to those preserved with the Cumberland garniture also in the Metropolitan Museum's collection (acc. no. 32.130.6a–y).

Herbert's antiquarian and heraldic interests are reflected in the armor's decoration, which traces the lineage of the great Pembroke family through its complex coat of arms, consisting of twenty-two quarterings. The complete arms are displayed on the cheeks of the helmet, while individual quarterings are found on every element of the armor. The Order of the Garter, awarded to Herbert in 1574, also figures prominently in the decoration.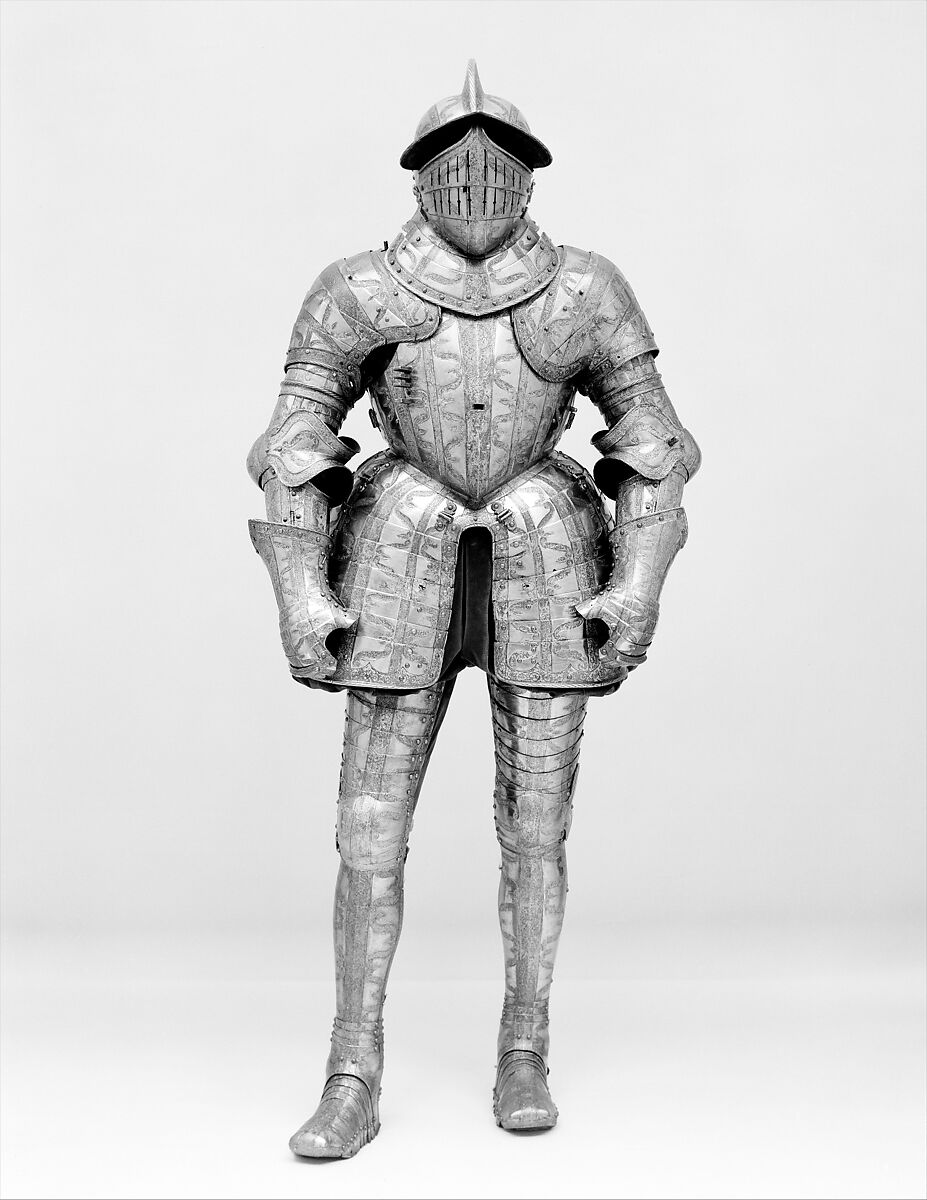 This artwork is meant to be viewed from right to left. Scroll left to view more.