Terracotta column-krater (bowl for mixing wine and water)
Attributed to the Orchard Painter

On view at The Met Fifth Avenue in Gallery 156
Obverse, Jason about to seize the Golden Fleece, the stern of the Argo at the right
Reverse, woman between two youths

Jason led the Argonauts, a band of adventurers who set out on the ship Argo to steal the magical golden fleece of a ram, which was preserved in Kolchis on the Black Sea. With the help of the gods and the sorceress Medea, Jason was able to take the fleece from a grove protected by a dragon. Here, with Athena beside him, he reaches for the fleece. A companion prepares to board the ship.
The basis of the legend of the Golden Fleece is probably the ancient practice of extracting alluvial gold by causing the deposits in a stream to wash over a fleece, thereby catching the gold-bearing material in the curly pelt.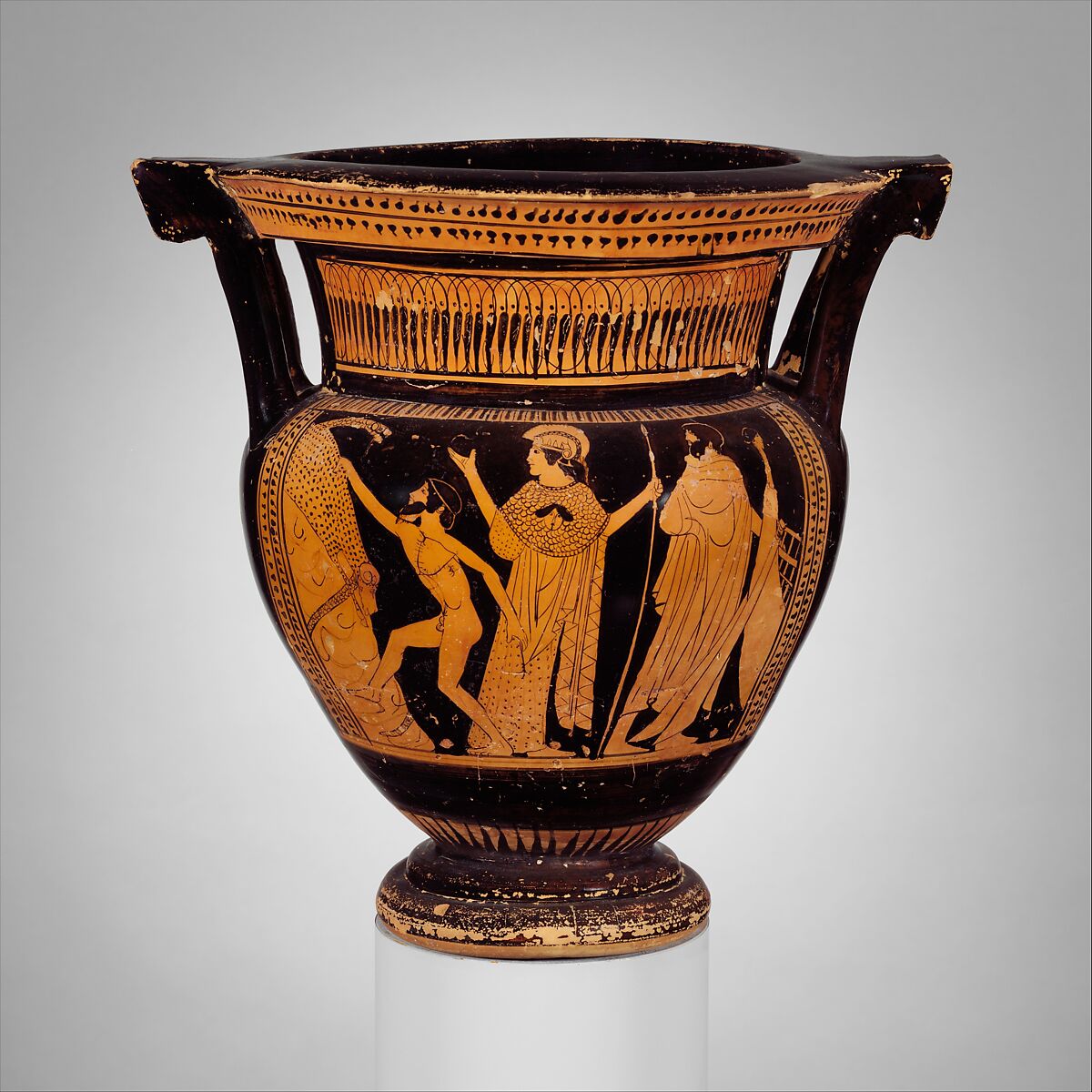 This artwork is meant to be viewed from right to left. Scroll left to view more.