Mask (Buk, Krar, or Kara)
Not on view
The unique turtle-shell masks of the Torres Strait Islands that lie between Australia and New Guinea are among the most striking works of Oceanic art. Attributed to Mabuiag Island, this work displays the composite human and animal imagery typical of western Torres Strait masks.
Turtle-shell masks in the Western Torres Strait reportedly were used during funerary ceremonies and increase rites, designed to ensure bountiful harvests and an abundance of fish and game. The ceremonies often involved performances in which senior men, wearing the masks and rustling costumes of grass, reenacted events from the lives of culture-heroes, which were drawn from oral tradition. Worn over the head like a helmet, this work depicts a human face, possibly representing once such culture-hero. It is surmounted by a frigate bird, perhaps representing his personal totem.
#1713. Mask (Buk, Krar, or Kara)
Playlist

1713. Mask (Buk, Krar, or Kara)

843. Kids: Mask (Buk, Krar, or Kara)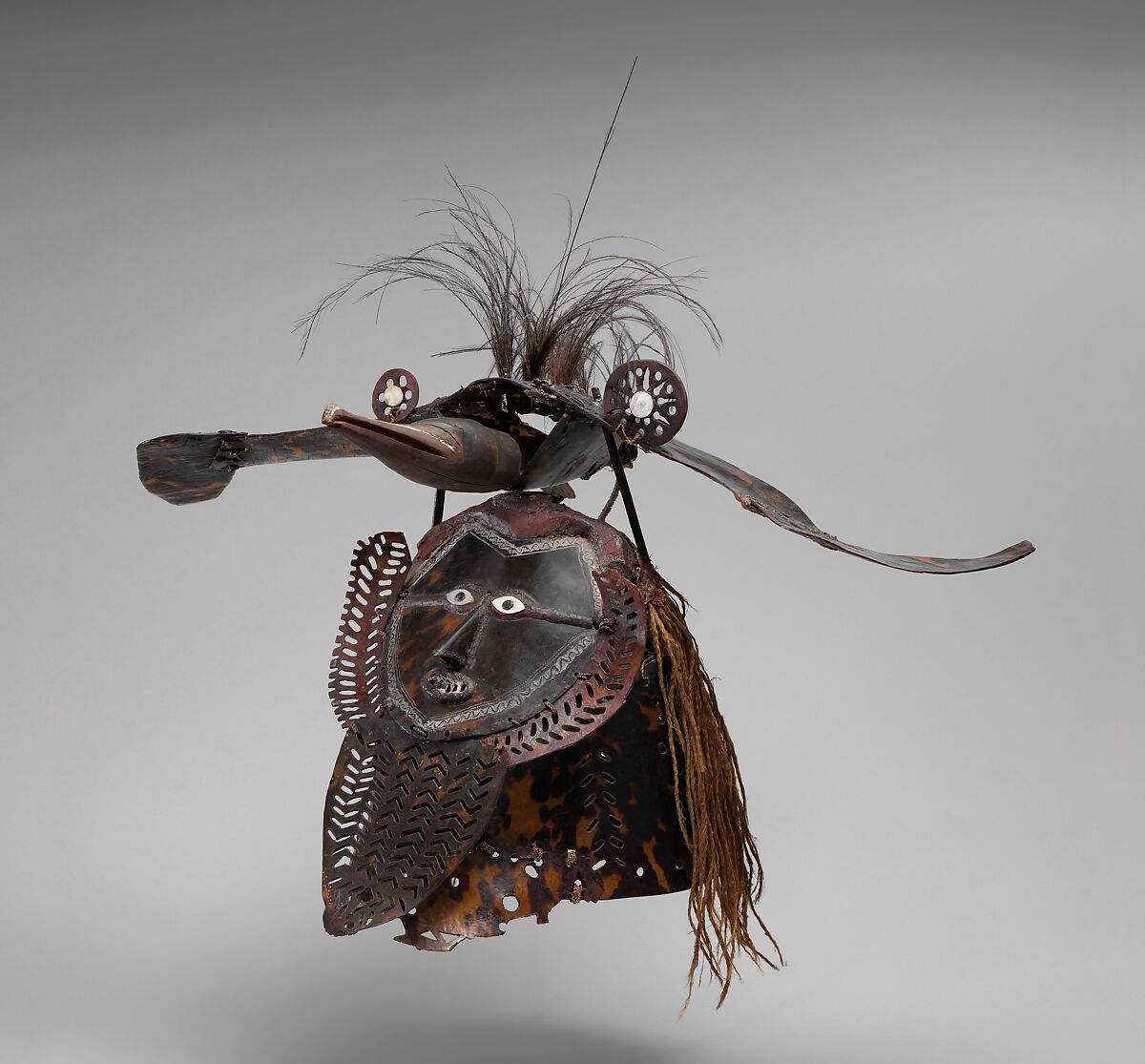 This artwork is meant to be viewed from right to left. Scroll left to view more.