Seated Male Figure with Lance
Not on view
Bamana figures such as this were the focal point of celebrations of the "Jo" and "Gwan" initiation societies (associations of men and women) in several villages in southern Mali. This work depicts an idealized male leader that would have been the companion to a similarly attired mother and child representation. For annual rituals, a community's collection of a series of such works were removed from shrines, cleaned and oiled, decorated with cloth and beads, and displayed in the village square as a group. The mother and child and her male counterpart were placed in central positions of honor, distinguished by attributes of their extraordinary physical and supernatural powers.

This figure is depicted wearing a hunter's hat adorned with animal horns and amulets. The amulets serve to heighten his powers of perception and in doing so augment his abilities to find game. He holds a lance considered a "weapon of distinction." Such arms, relics of heroic ancestors, were handed down from father to son at the time of initiation. The knife worn on his upper arm is also associated with hunting and is of the type frequently seen on older examples of Bamana sculpture, including terracottas dating as far back as the twelfth century. The heavily lidded eyes, closed mouth, and arms held close to the body suggest a sense of calm and self-possession, accentuating the stature and respect commanded by the figure.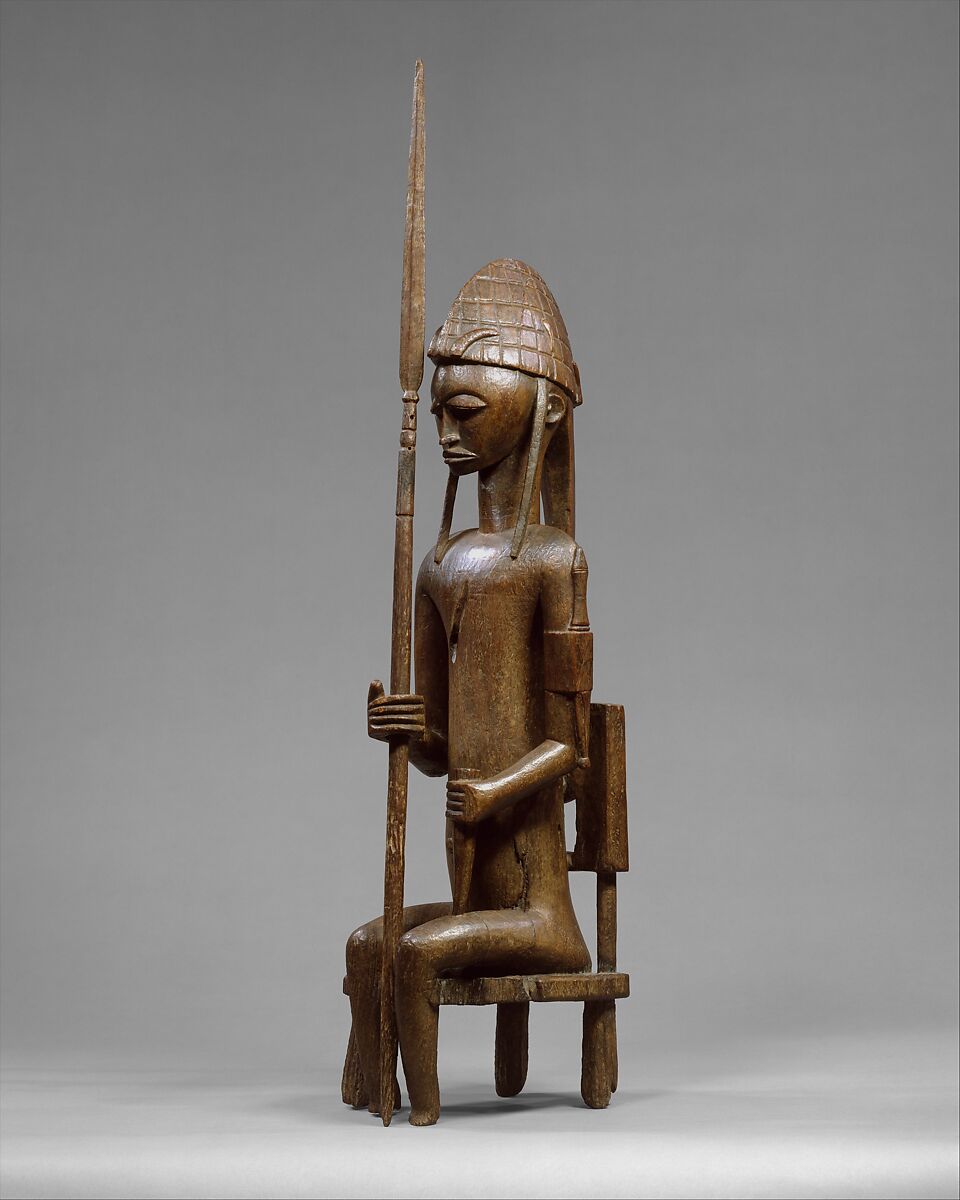 This artwork is meant to be viewed from right to left. Scroll left to view more.