Couple
Not on view
This Madagascar couple ranks as the foremost artistic achievement of a region where African and Pacific Island influences meet. It was created by a Sakalava artist in western Madagascar to grace the pinnacle of a "hazomanga," a tall wooden monument set in a place of honor near the house of a clan elder. It constituted the focal point for prayers, sacrifices, and boys' circumcision ceremonies. Measuring around six feet in height, the hazomanga was a striking element of the architectural landscape and a potent reminder of kinship, both past and present.

Set side by side, these figures engage the viewer with their intense expressions and deeply recessed eyes. Their subtle stylization simultaneously unifies them and amplifies what makes them different, producing an eloquent statement on the fundamental complementarity of man and woman. As the centerpiece of circumcision rights performed to promote the virility of each generation, the couple emphasizes the importance of the male-female partnership in assuring the community's future. The figures' nudity, striking in a region where textiles are a fundamental element of identity, serves to further underscore these timeless and universal themes of fertility and regeneration.

The work's quiet power and lyrically balanced symmetry helped it to become one of the rare examples of southeast African sculpture to have influenced Western art. Known in Paris by the early twentieth century, it entered the collection of the British sculptor Sir Jacob Epstein about 1922–23.
#1113. Kids: Couple, Part 1
Playlist

1113. Kids: Couple, Part 1

1114. Kids: Couple, Part 2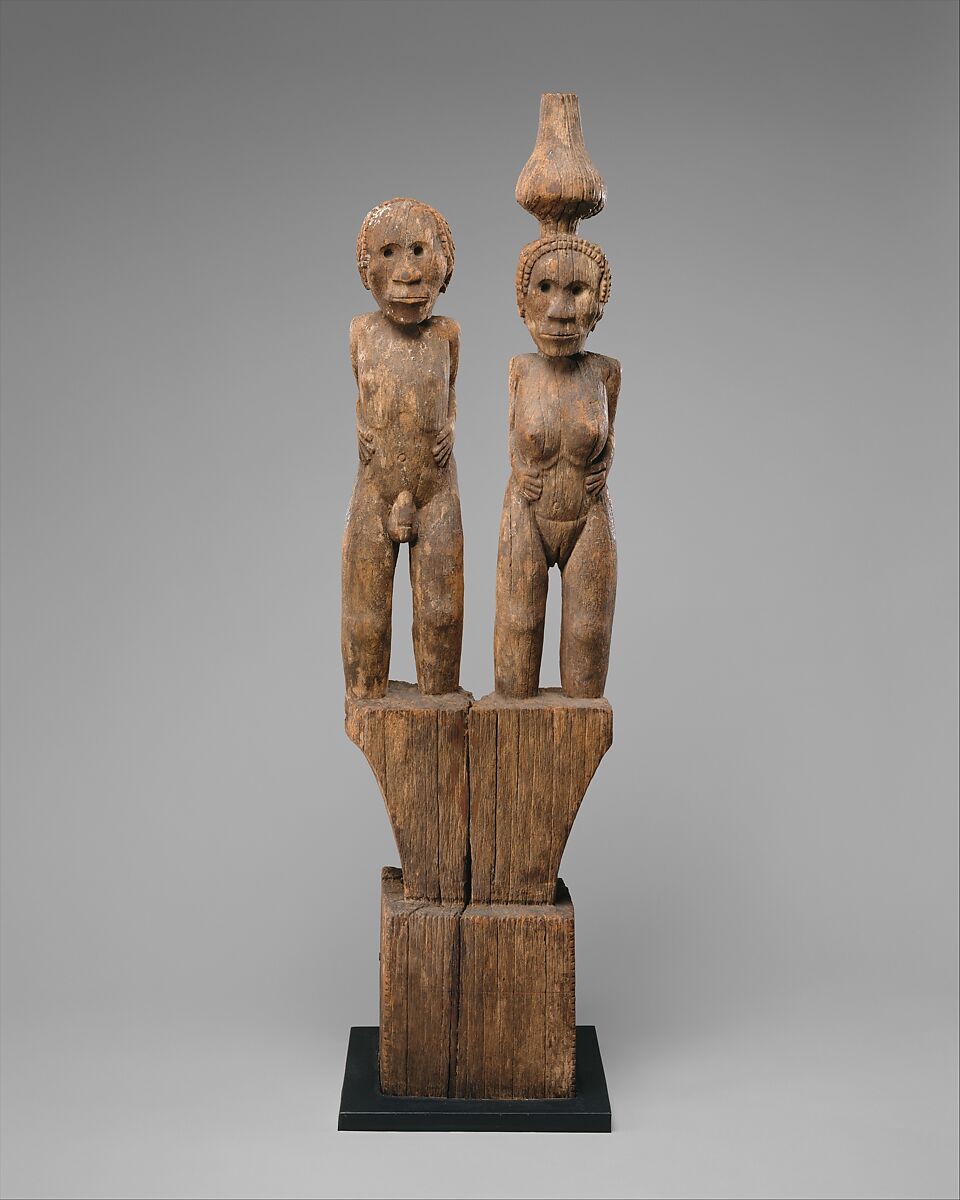 This artwork is meant to be viewed from right to left. Scroll left to view more.