Cuneiform tablet: Old Babylonian balag to the mother goddess Aruru
Not on view
Liturgical compositions were used in Mesopotamia to appease the gods. Sung or recited by lamentation priests in rituals, they were often composed in the Emesal dialect of the Sumerian language. By the time we know of these texts in writing, the Sumerian language was no longer spoken. No doubt the unusual words and sounds of Emesal liturgy added to the efficacy and appeal of these performances.

This text is most likely a balag composition. The word balag – referring to a musical instrument used in ritual performances – was often written at the bottom of such texts. The bottom of this tablet is broken, but its contents are similar to those of other balags. Dedicated to the goddess Aruru, the text celebrates her power before lamenting the destruction of a city.

Only the left edge of this tablet is preserved. Written on a clay tablet using the cuneiform script, the form of the signs of this text suggest that it was written during the Old Babylonian period. Archaeological evidence has produced vast numbers of literary texts from this period, which were used as part of a scribe's training to help them learn both the cuneiform writing and the Sumerian language. Dividing lines on the reverse of the tablet mark off different sections of the liturgy.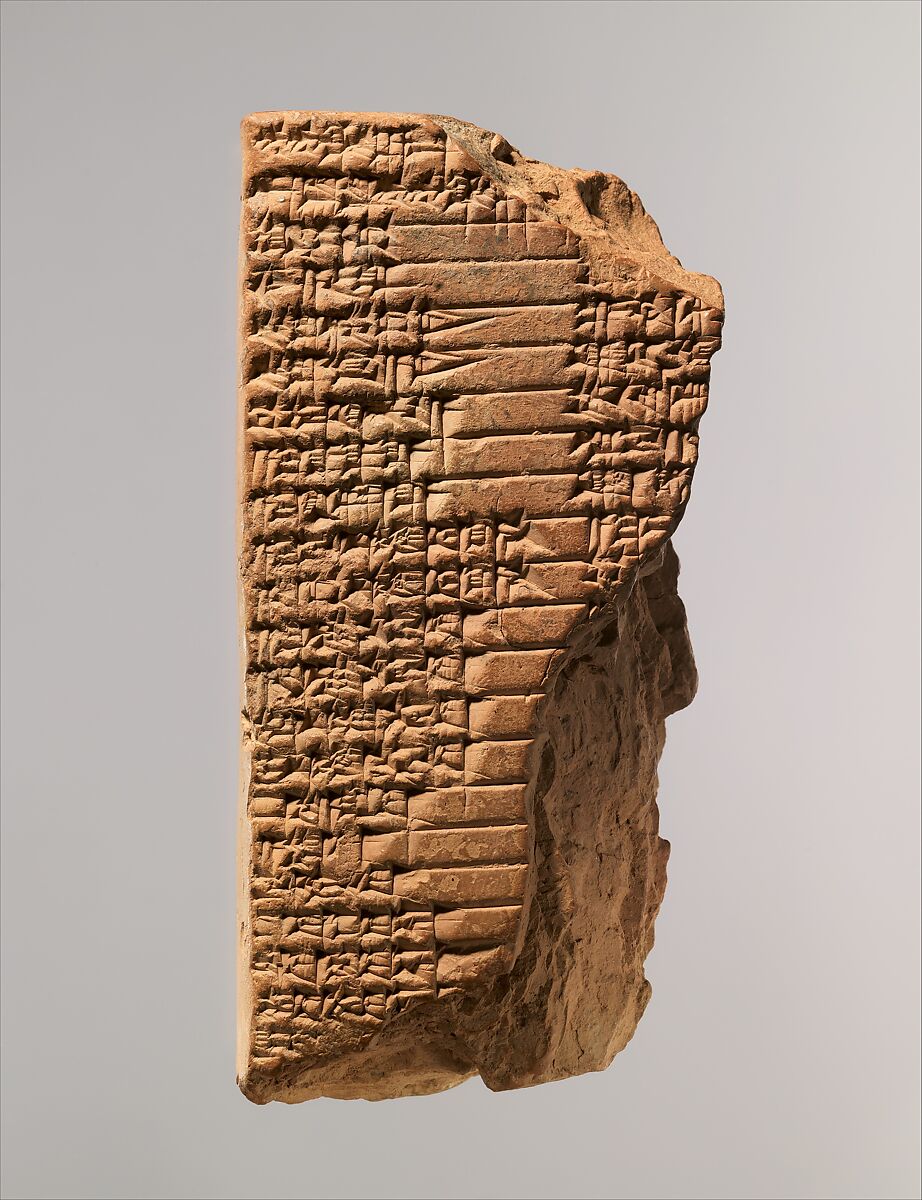 This artwork is meant to be viewed from right to left. Scroll left to view more.