Cuneiform tablet: private letter
Not on view
Small enough to be portable and durable when dried, clay tablets allowed for the transmission of information across time and space. Although different scripts and languages could be impressed into the clay using a reed stylus, this method of writing was most often used to create texts in the cuneiform script and Akkadian language.

In this letter, a man named Marduk-mushallim writes to his superior to give a report on the implementation of order from a king – probably Ammisaduqa, a king of Babylon. Written several decades before the collapse of the Babylonian state, this unusual letter hints at the unrest that prefigured, and may have contributed to, the state's eventual downfall. In this letter, and a few others like it, trouble comes from the countryside, rather than within particular cities. According to Marduk-mushallim, the king wants to increase security around the city of Sippar-Yahrurum (to the north of Babylon), in part to protect livestock from hostile troops. Marduk-mushallim warns that the king's orders are not being implemented – particularly the closing of the city gate during the night hours.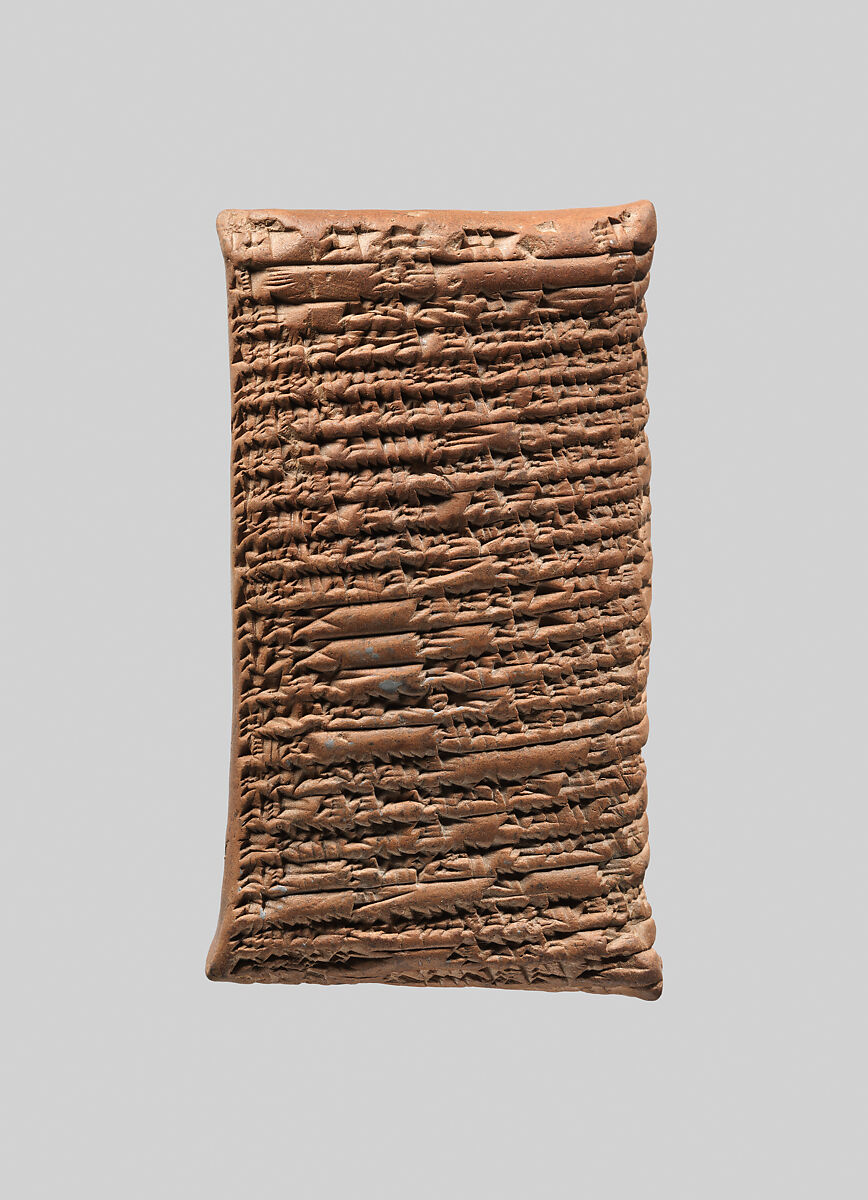 This artwork is meant to be viewed from right to left. Scroll left to view more.