Mastiff
Not on view
Dogs were regularly represented in the arts of Mesopotamia from earliest times, and were particularly popular in the later second millennium B.C. in central Babylonia. This clay mastiff is hollow on the inside. It retains traces of polychromy on its body, and remains of inlay in its eyes. The animal's forehead wrinkles, snout, teeth, and muscular shoulders are carefully depicted. A braided collar circles the dog's neck, and its tail is shown folded around its right hind leg. There is a hole at the top of its head, which may have held a standard in antiquity, perhaps similar to that shown in a contemporary seal carving in the Metropolitan's collection (1985.357.44).

In the ancient Near East, dogs were often associated with Gula, the goddess of healing. This dog is depicted in a watchful pose – seated, with an open mouth and forward-facing ears, now partially broken – and may have been set up as a guardian figure as well as a standard-bearer. Kassite artists were particularly skilled in sculpting clay, creating both sculptures and three dimensional brick compositions.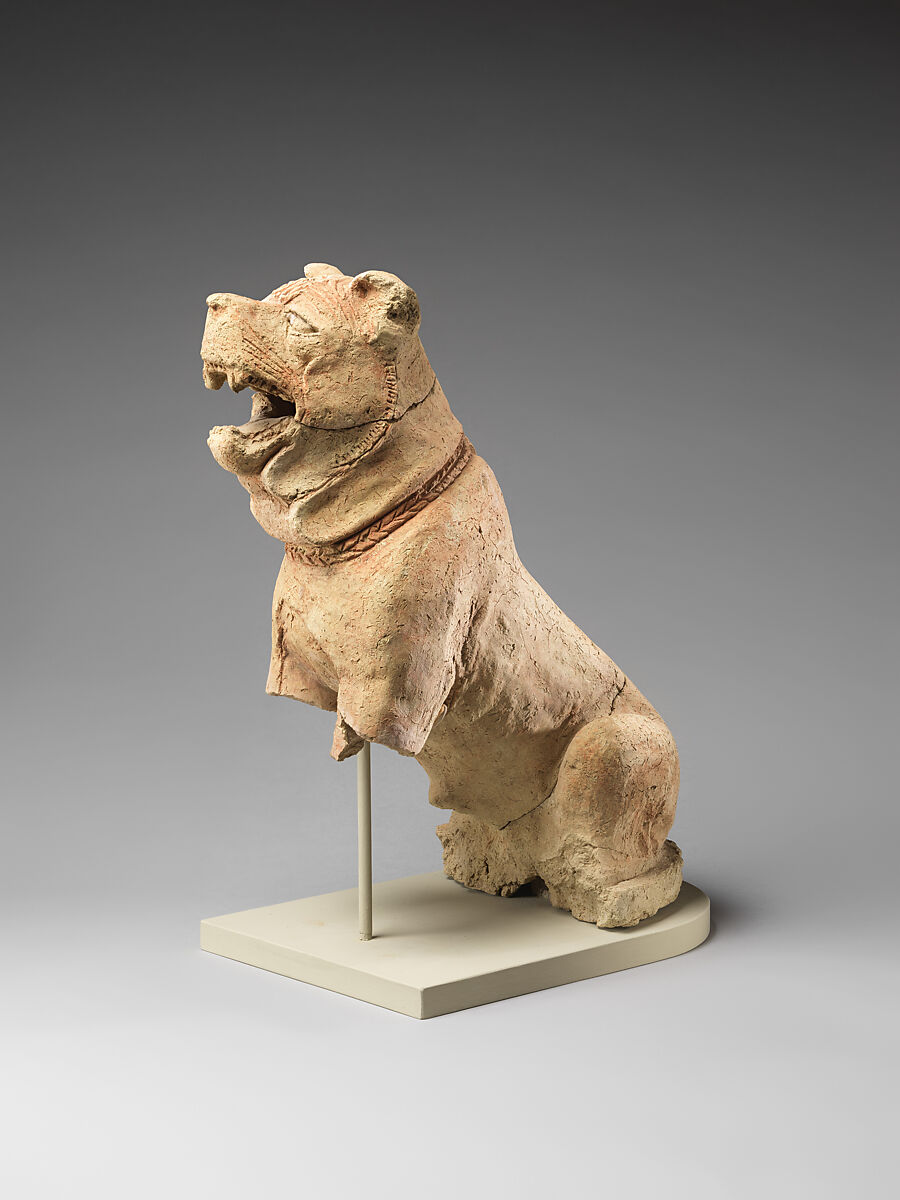 This artwork is meant to be viewed from right to left. Scroll left to view more.